Forum home
›
Road cycling forum
›
Your road bikes
Scott Foil HMX Team Issue Di2 (update 06.04.15)
DKay
Posts: 1,652
Put together my Westbrooks special the past couple of days and took her out for a spin this morning - nothing fell off. It was my first full-build and experience of Di2. Pleased with how it turned out and thanks to all forum members who helped me out with my questions.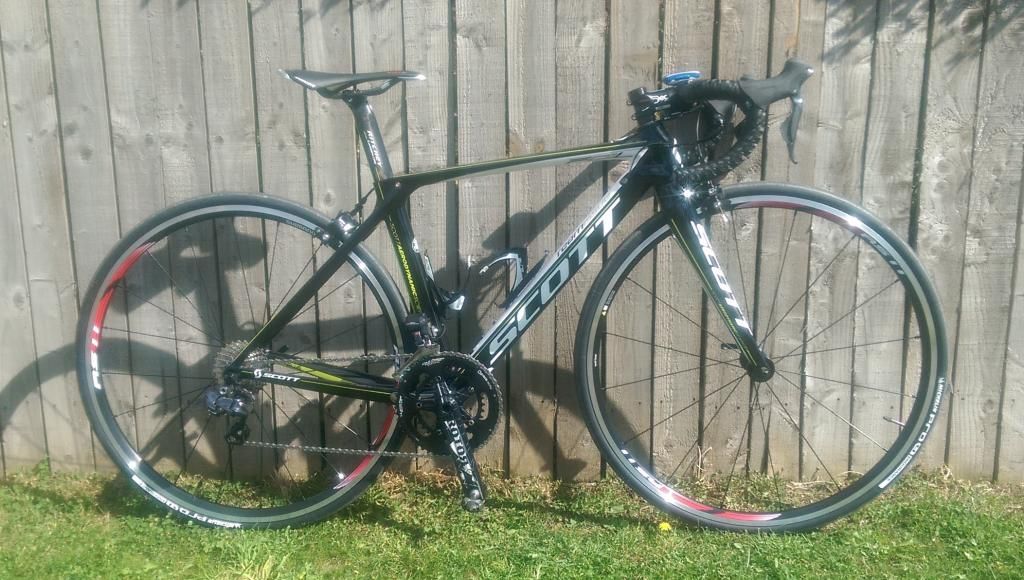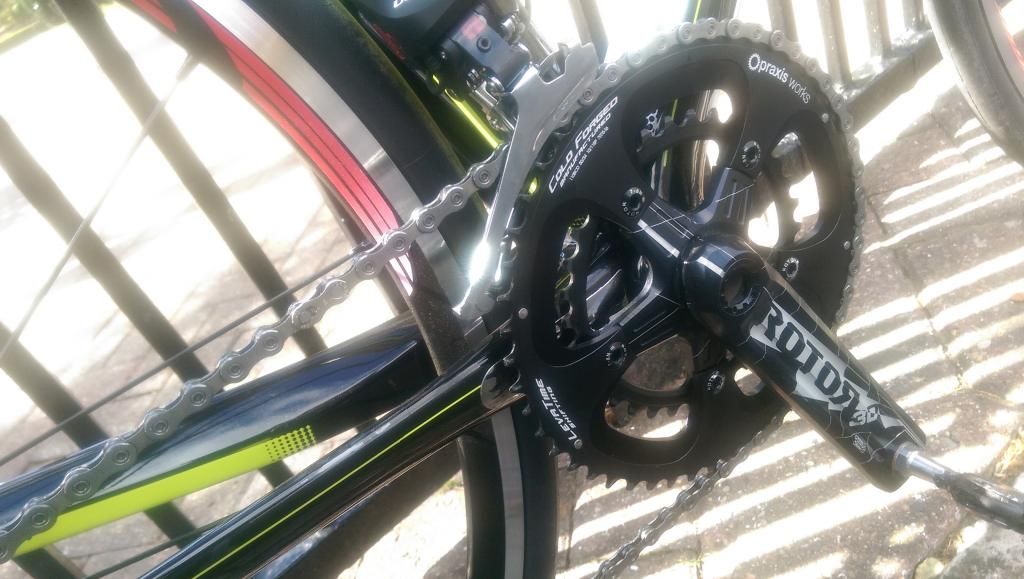 SW-R610 satellite sprint shifters (PITA to wrap). Also, when installing them into the main shifters, they will only fit the lowest port. Took me 10mins of head scratching to work that out.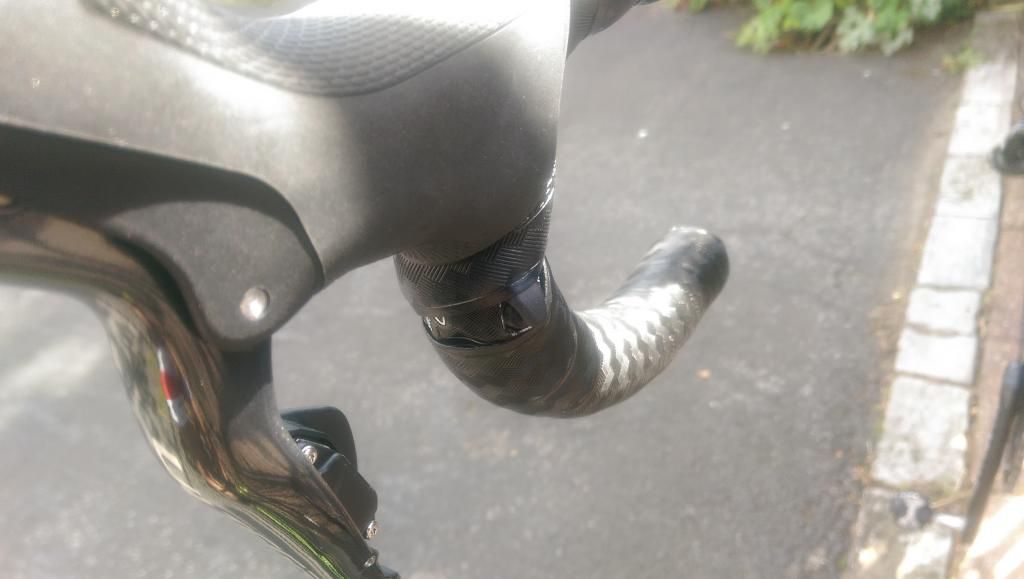 Pleased with the neatness of the cables. Think I did a pretty decent job.
New Garmin out-front mount on order.
Frame: 2013 49cm (XS) Scott Foil HMX Team Issue Di2
Forks: Foil full carbon
Bars: Deda Zero 100 (40cm)
Stem: Deda Zero 100 (80mm)
Headset: Ritchey WCS Logic Zero PF
Bar Tape: Lizard Skins DSP Bar Tape 3.2mm
Front Brake Lever: Shimano Ultegra 6870 Di2
Front Caliper: Shimano BR5800
Rear Brake Lever: Shimano Ultegra 6870 Di2
Rear Caliper: Shimano BR5800
Shifters: Shimano Ultegra 6870 Di2 with SW-R610 satellite sprint shifters
Cables: Shimano
Front Mech: Ultegra Di2 6870 11spd.
Rear Mech: Ultegra Di2 6870 11spd. SS
Seat: Specialized Toupe Pro
Seat Post: Ritchey FOIL Carbon Aero
Seat Post Clamp: Integrated
Cranks: 170mm Rotor 3D
Chainring(s): Praxis Works 50-34t
Chain: Shimano 5800
Cassette: Shimano 5800 11-28t
Pedals: Speedplay Stainless Steel
Bottom Bracket: Shimano PF86
Wheels: Shimano RS11 (temporary measure - waiting for some handbuilts)
Tube: Michelin
Tire: 25mm Specialized Pro 4 Endurance (will be going to tubeless Schwalbe Ones later)
Accessories: Elite Custom Race & Elite Cannibal bottle cages
Weight: 16.8lbs (inc. pedals)
Shout out to Westbrook Cycles who were fantastic to deal with. Unreal total deal and such a bunch of top guys. Would highly recommend them to anyone.
The bike was lovely to ride on this mornings steady 40mile club ride. My Cayo Evo (which has the same tyres and cockpit) has excellent torsional stiffness and almost identical geometry, but the Foil feels so rock solid, especially under power. Stomp on the pedals and you get an immediate response which is especially noticable on seated climbing, even with the heavy RS11s. The Foil also feels like the mass is slightly higher up and steers faster than the Cayo. It gives a slightly more nervous, reactive feel, but I like this.
The Foil has a reputation for a harsh ride in press reviews, but similar to other Foil owners, I didn't find it harsh at all. The ride is a little more direct than my Cayo, but it still feels smooth; especially on the 25mm Pro 4s which come up at 26mm wide and have a tall profile. I'd have no qualms at all doing long distances on it.
Also, I was really impressed with the braking power and feel from Shimanos latest design. A good step upwards in performance from the old 5700.