Forum home
›
Road cycling forum
›
Your road bikes
Forme 5 Converted Fit Bike
baznett
Posts: 48
Hi everyone, thought I'd share with you my road bike. It was acquired at a low price of £0 so owed me nothing from day 1.
I have also stolen someone else's pictures from how it started off :P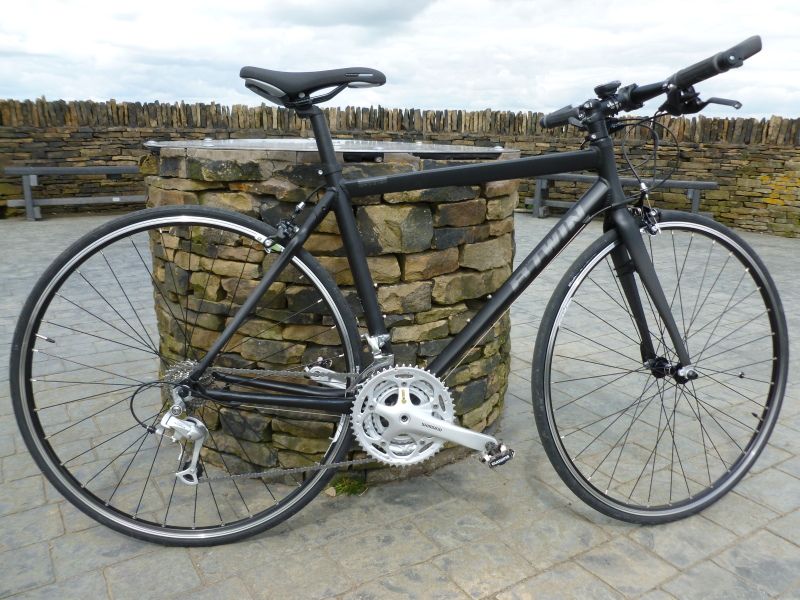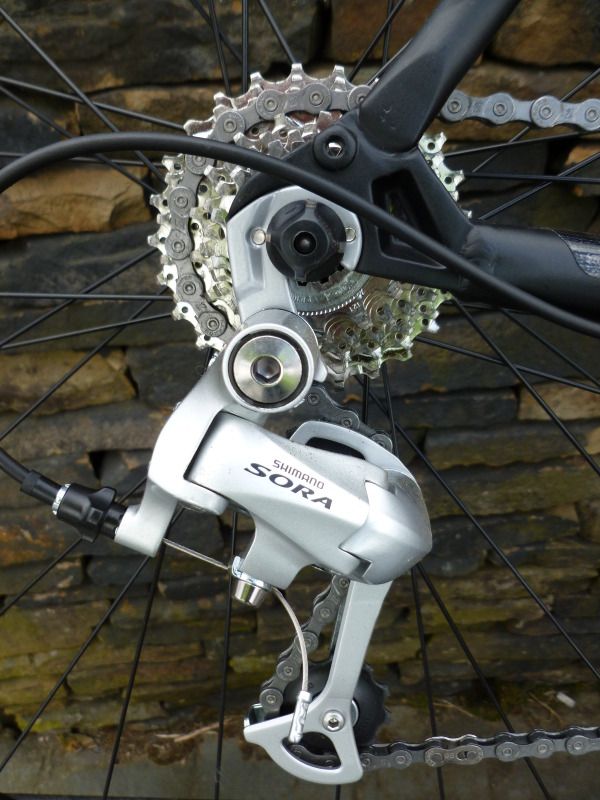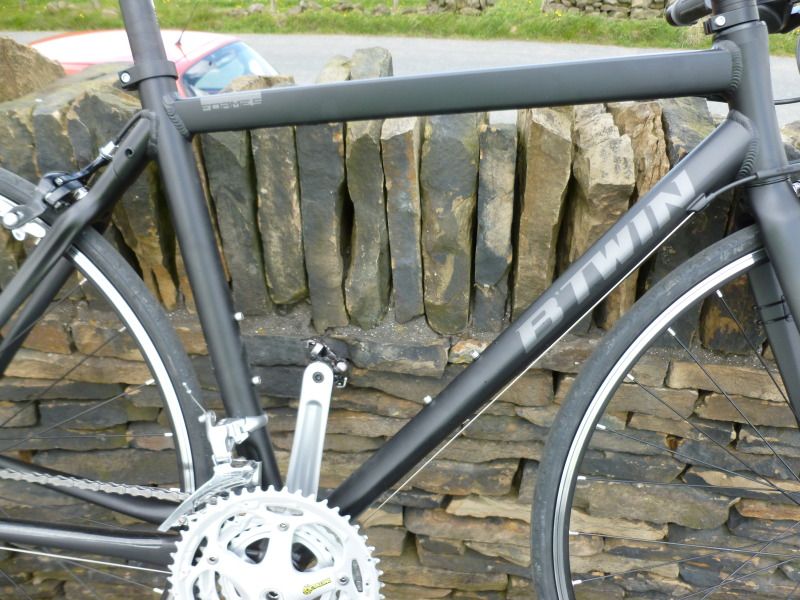 Though it was only ridden like this for about 30 miles or so and decided it needed some drops fitting so I found some old Tiagra shifters for £50 posted and a Deda Newton handlebars for £10 posted.
I had also bought some new wheels from eBay, they done had 50 miles, cost me £167.97 with GP4000 tyres and an Ultegra cassette which I sold for about £30. Not bad price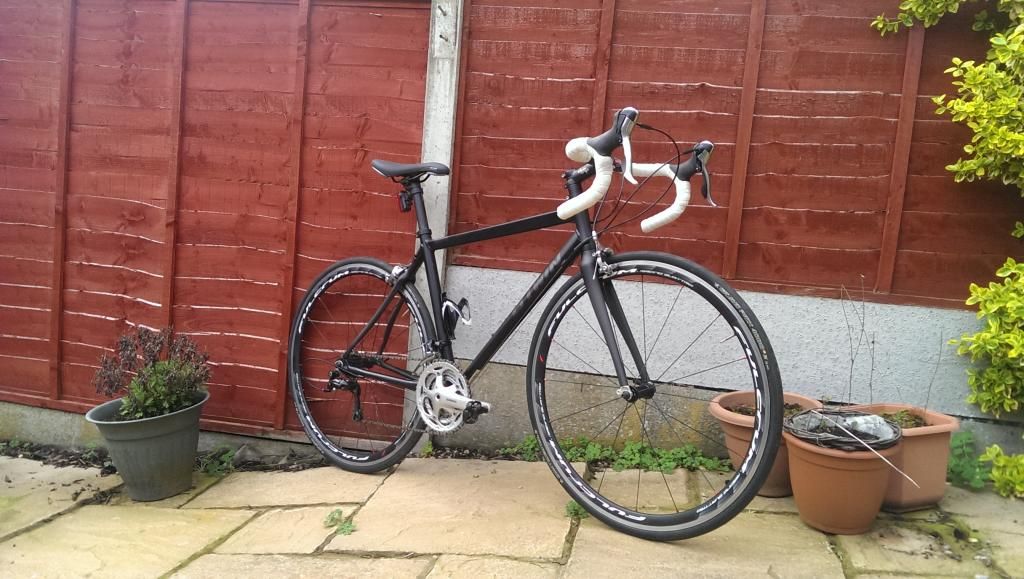 Things were like this for about 300 miles until I decided I needed a change. So I started to look for a frame, missed out on a few so decided to upgrade components instead.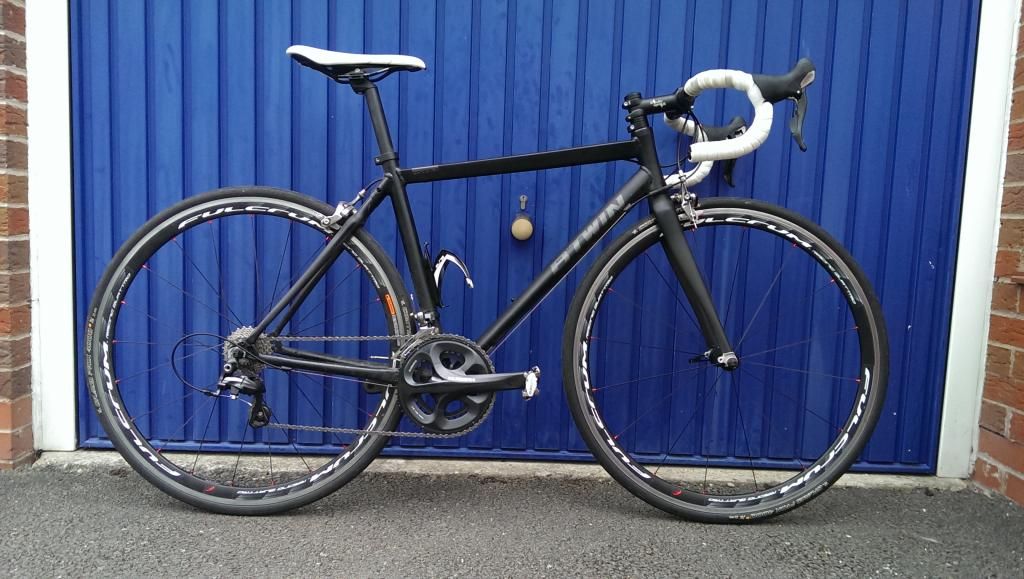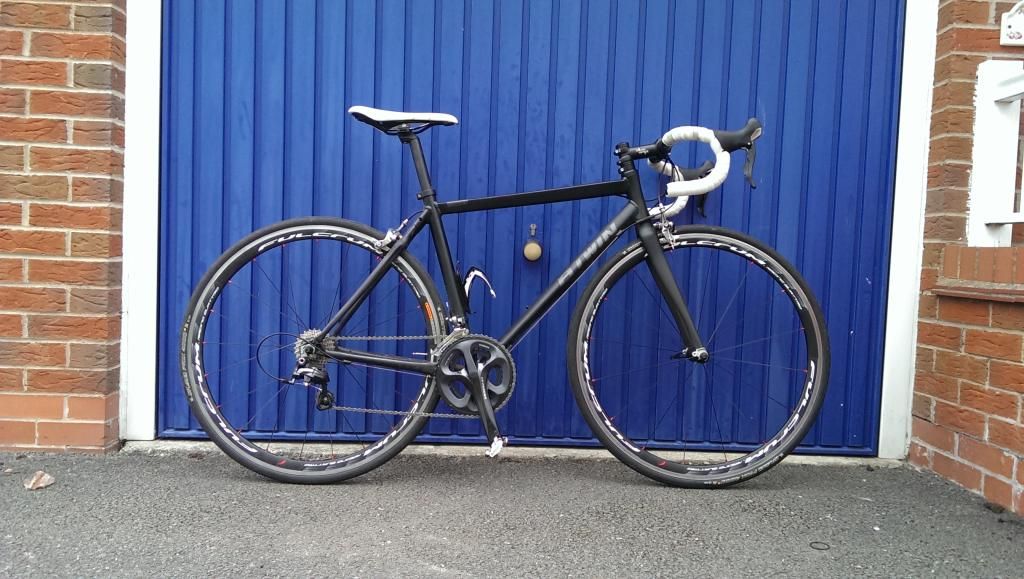 Cost me about £330 everything new bar shifters and rear mech.
I have a broken bottle cage screw in the down tube which I need to sort out as I hate the bottle cage being there!
Frame: B'Twin Forme 5 carbon seat stays
Forks: Carbon Blades
Bars: Deda Newton
Stem: B'Twin 100mm
Headset: B'Twin
Bar Tape: Cinelli Gel Cork
Front Brake Lever: Ultegra 6700
Front Caliper: B'Twin Dual Pivot
Rear Brake Lever: Ultegra 6700
Rear Caliper: B'Twin Dual Pivot
Shifters: Ultegra 6700
Cables: Campag
Front Mech: Ultegra 6700
Rear Mech: Ultegra 6700
Seat: Selle Italie SLR
Seat Post: B'Twin
Seat Post Clamp: B'Twin
Cranks: Ultegra 6700 Compact
Chain: Ultegra 6600
Cassette: Ultegra 6600
Pedals: Shimano M520 White
Bottom Bracket: Ultegra BBR60
Front Wheel: Fulcrum Racing Quattro
Tire: Continental GP4000s
Back Wheel: Fulcrum Racing Quattro
Tire: Continental GP4000s
Accessories: Elite Cage
Weight: 19.4lbs
2001 Specialized Rockhopper
2011 Look 585 Origin
2013 B'Twin Forme 5