Forum home
›
Road cycling forum
›
Workshop
Latex Sealant in Tubulars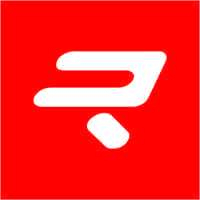 pippi_langsamer-2
Posts: 1,422
So, not wishing to completely hijack the other thread where this was mentioned, just what is other peoples experiences/ views on injecting liquid latex sealant into £50 race tubulars as a back-up against race ending punctures?
I'm used to riding my MTB with tubeless tyres and rims and sealant, but never with tubulars. Tubulars I've used in the past have been either binned or sent to someone to fix.
So... Here's a few questions:
1) how much liquid latex would one 25mm require?
2) are tubulars repairable by hand once they've been filled with latex, or is this like trying to operate on an intestine full of erm....waste
Also, liquid latex only lasts so long before it goes a bit "off", which is fine with tubeless MTB tyres as you can just scoop out the old gunk and refill- can't really do that with tubulars, so surely keep topping them up with latex will only make the sausage heavier and maybe start to counter all the good things one buys tubulars for in the first place?