Forum home
›
Road cycling forum
›
Your road bikes
My Beautiful new Felt F85
Badger13
Posts: 20
I finally laid my Forme road bike to rest.....well sold her. I wanted to move up a level and buy something a little lighter and a little faster and upgrade from a 8 speed to 10 speed compact setup. Being on a tight budget I shopped around and bought this: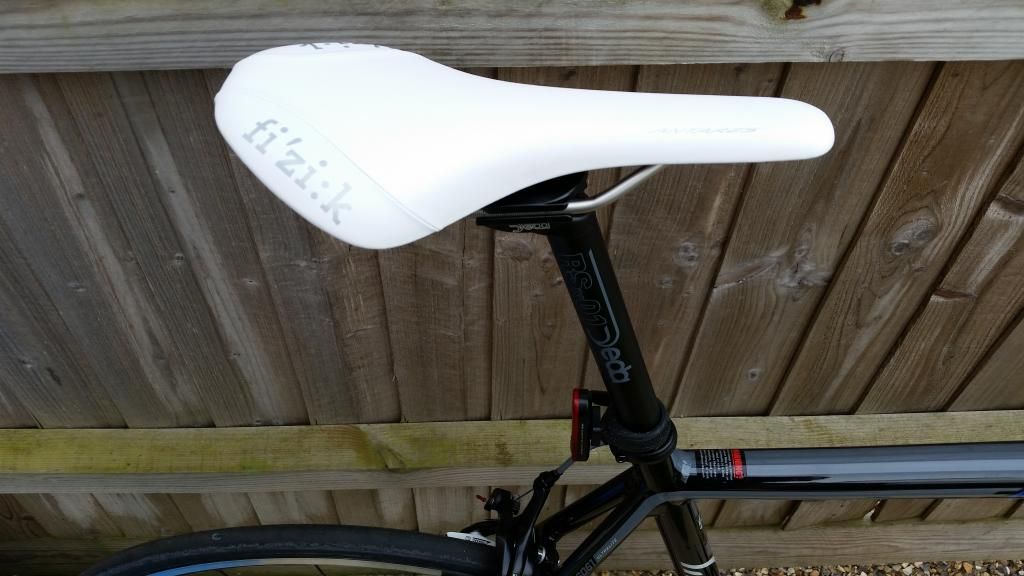 Its been upgraded and has following spec:
Frame - 2014 Felt F85 58cm ally frame with carbon forks
Stem - Deda Zero 100 Performance 8 120mm
Seat post - Deda RSX01
Saddle - Fizik Antares Mag rails
Wheels - 2014 Fulcrum Racing 5's
Tyres - Michelin Pro 4 Service Course 23mm (although I may go back to Conti GP4000's 25mm)
Handlebars - yet to be upgraded as I'm trying to decide which to get (don't worry the wrapping has now been removed from the stock bars now).
I was a bit nervous about the sizing as I'm nearly 6' 3 and heavy but the geometry is much better than my old bike. Considering my previous bike weighed in at just over 10kg this is very light. With the mods it's just under 9kg. Only had a couple of rides so far but she fly's!
I'm really loving this bike.