Forum home
›
Mountain biking forum
›
MTB workshop & tech
Specialized Rockhopper Comp
Clockworkmark31
Posts: 1,053
Hi all,
I have two niggling issues on my rockhopper that I hope someone can jump in on and give some advice.
The first issue is the forks always pull to the left under heavy braking or letting go of the bars or just pushing the bike. Think this could possibly be too much preload on the headset? Or could anything else cause this?
The second I have noticed for some time, the rear vibrates or judders in wet and dry under medium to hard braking. I have changed rotors, pads, tightened the rear caliper, made sure it is aligned etc, what more could I be missing out on? No cracks to the frame of fractures.
Her in question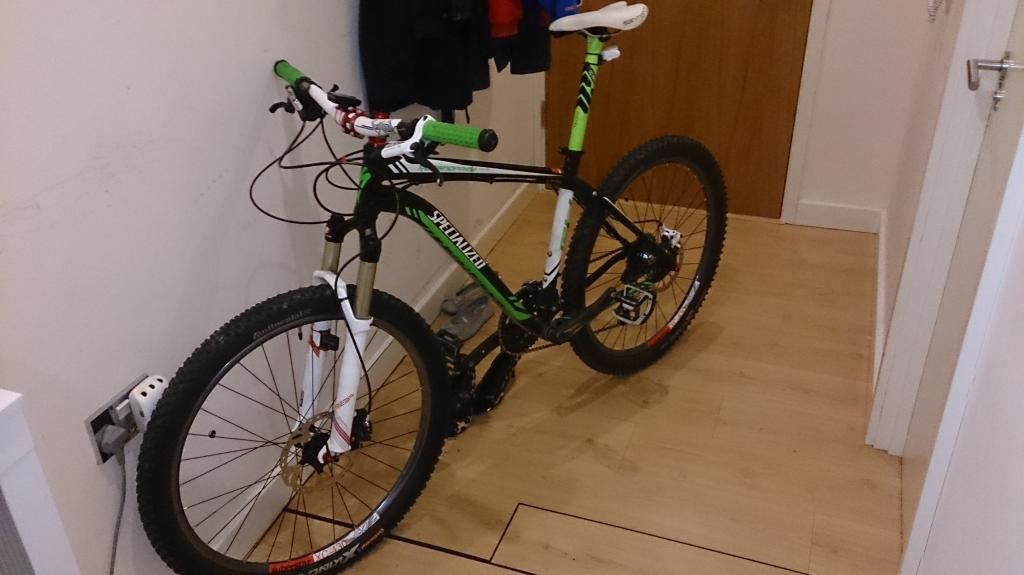 Any ideas, think the first will be easy to solve, but can't quite hit the nail on the head with the rear end.
Picture is outdated, have a deore XT rear brake with matching ICEtech rotor and front brake hose in correct routing. And all cables shortened and tidied up.