Forum home
›
Mountain biking forum
›
Your mountain bikes
1997 (retro) Fuji Nevada
The Rookie
Posts: 27,757
Just finished building my 1997 Nevada, all parts (nearly) are period and I've tried to keep it 'real'....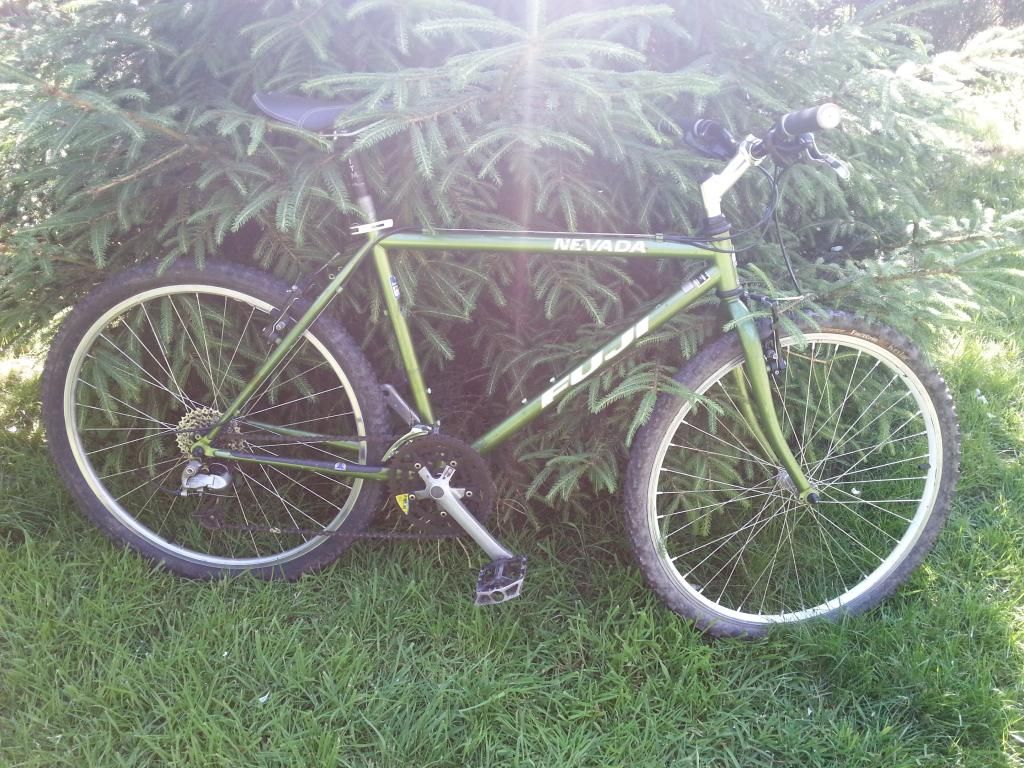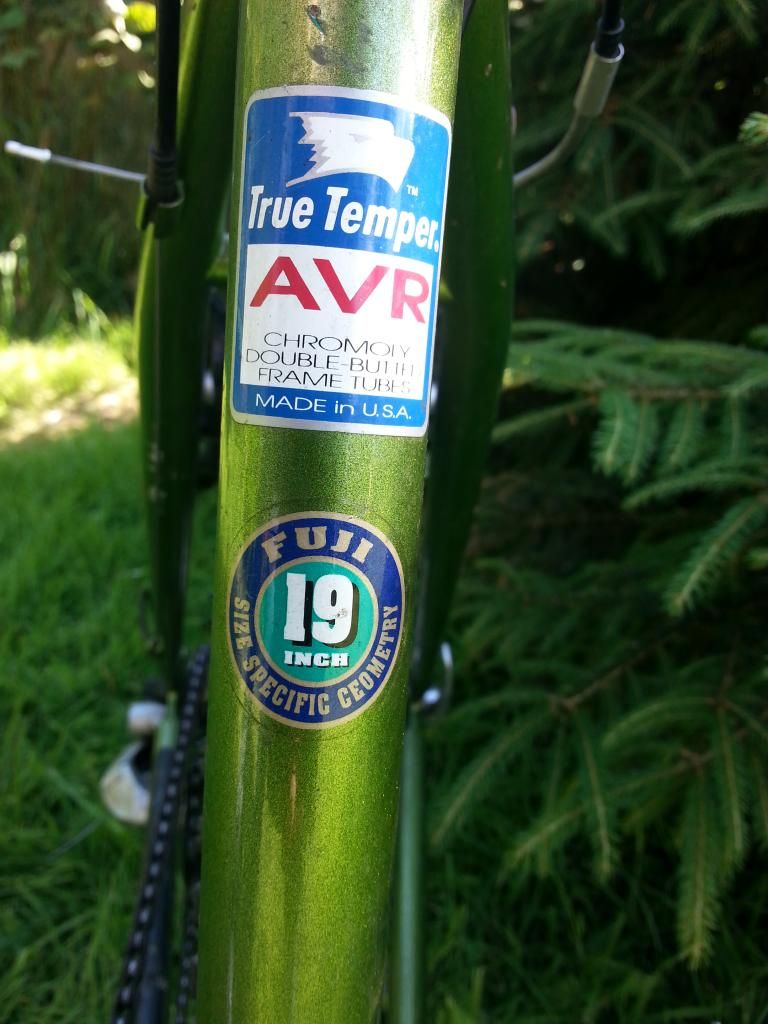 It's the original cro-mo frame and forks
Crankset Is Shimano Exage with Biopace rings (may try rotating them one bolt so the largest diameter is in line with the latest thinking on oval rings)
Front mech is Exage, rear is XT.
Shifters are LX.
Brakes are LX. Levers and Alhonga arms, although pretty much identical to Deore.
Rear wheel is STX and Mavic rim, front is a formula hub, probably a formula rim but a previous owner sprayed it white!
Tyres are just what I had, a Panaracer XC Pro on the front and a Schwalbe Albert on the rear, the rear is wider but the Panaracer seems to offer more grip so has stayed on the front for now, will be looking for something more suitable!
The only bit I'm not happy with is the stem, I had the original Fuji which was steel and was a single bolt and in poor condition or one off a Gary Fisher that was cast iron and weighed 600g, this is a modern faceplate one meant for a Hybrid and has a bit too much rise on it, but will do for now!