Forum home
›
Road cycling forum
›
Your road bikes
Look 585 Optimum updated

rolf_f
Posts: 16,015
It's over 4 years since I posted my Look 585 on here and for most of that time absolutely nothing has been changed on it.
http://www.bikeradar.com/forums/viewtopic.php?f=40044&t=12701076&p=16158791&hilit=look+%26+585+%26+optimum#p16158791I
put some 23mm Ultremos on to replace the 25mm Duranos, fitted a Dog Fang (much modifying required) and, errrr, that was it. To be fair, I keep it for special occasions as the very similar geometry Ribble Gran Fondo I have is awesome day to day and it never feels like a poor second as such - so nothing has worn much on the Look. Every time I ride it, it feels like I'm riding it for the first time!
Anyway, I vaguely hankered after cutting some weight on it to try to get it sub UCI limit. As delivered it came in at 7.4kg inc cages, minus pedals so some way to go.
In the last year I have been working on this (and I'll probably get round to posting the costs and associated weight savings as it is pretty funny in terms of silly spend for little gain - but, in fairness, every bit helps and the removed parts, along with a Westbrook CR1 SL frame add up to a complete spare bike of parts so how can that be wrong?) and have made the following changes.
Arione Ki replaced by carbon railed Arione
Centaur carbon crankset replaced by Record 11 crankset (still running 10 sp though)
Centaur brakes replaced by Super Record brakes
Pro PLT, LT bars and stem replaced by Deda Superleggero, Superleggera carbon bars and stem.
Keo Max2 pedals replaced by Keo Blade Carbon.
Durano 25mm tyres, Vittoria Ultralight tubes replaced by Veloflex Master 23, Challenge Latex tubes.
All Record or SR aside from the levers - I could get the current production Record 10 speed levers but I like the shape of the current design so I suspect the shifters will stay Centaur. Oh, and the cassette is still Centaur but I think I might get an 11 or 12 - 25 Record cassette. It will take me a lifetime to wear it out and there's some more pointless weight to be lost there!
Still to be done are the wheels - Campagnolo Neutron to be replaced by my home build Kinlin XR200 and Novatec lightweight hubs, Sapim Laser spokes, alloy nipples - the bike wheel equivalent of a Mogwai........
I think it is probably still a bit over the UCI limit but should be well under with the new wheels. I need to get some scales. My estimates are based on the weight differences between the components - so that should be an underestimate of the saving given how manufacturers tend to understate the weight of their products. But we'll see.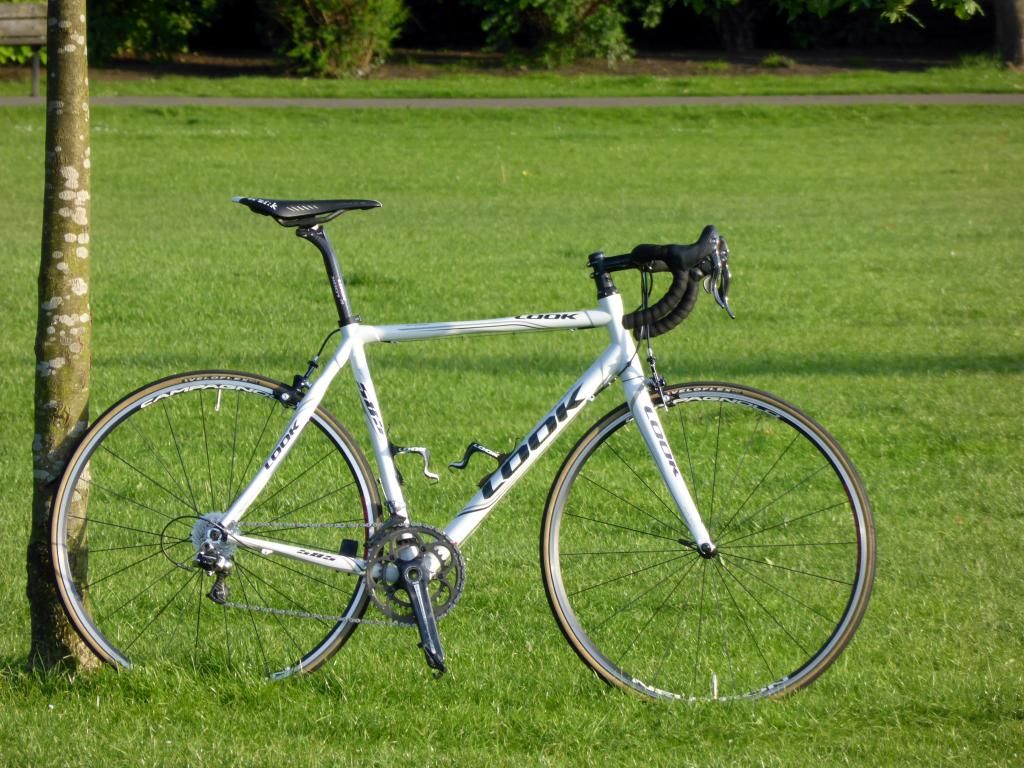 How to do cables I think!
Deda Superleggera bars - light but scary to fit! Comfortable with the very nice Evans cork tape (usual 2.5mm stuff but the full thickness bit is wider than most tapes so it feels chunkier!)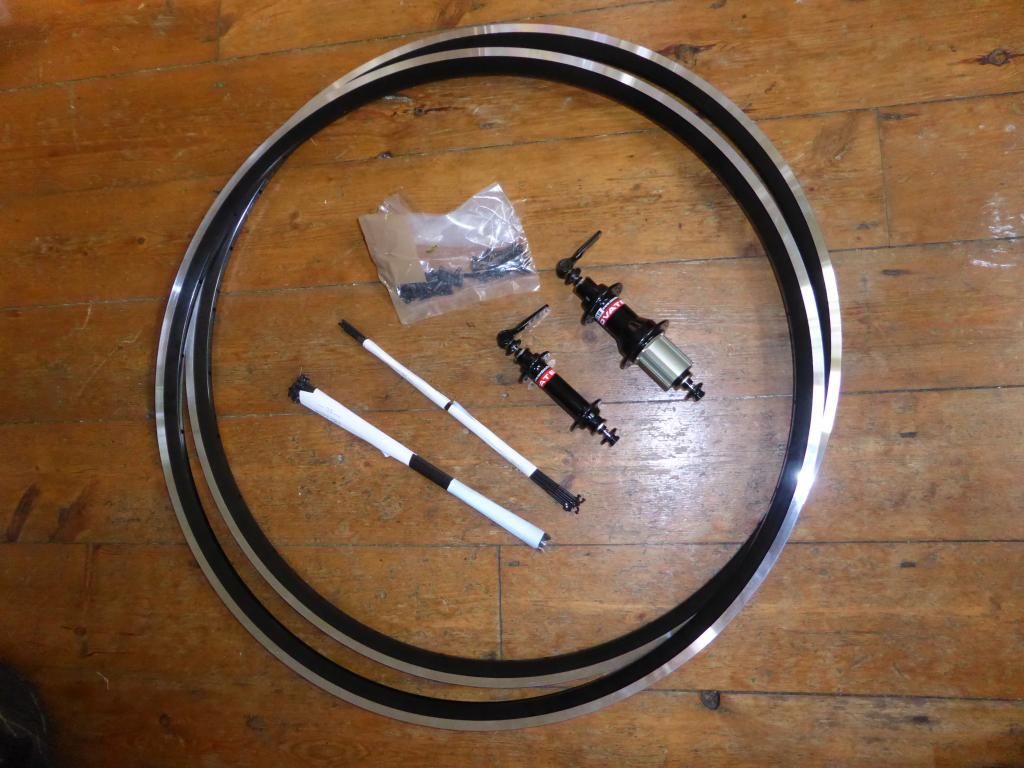 Wheels to be........
Faster than a tent.......