Forum home
›
Mountain biking forum
›
Your mountain bikes
gt aggressor 3
imsimon
Posts: 181
Hiya so heres a thread to my old bike thats just recently been pulled from the garage
I got it years and years ago something like 2000. Used it a decent d then got into road bikes
fast forward years andacross took motorbike enduro.
This year thought it would help to do some mtb to train rather than road and forgot how much fun mtb is!
since getting the bike out its needed a new chain mech and hanger after they all gave up leaving me wuth a nice walk home.
I would like something newer but at the moment everything works so for now its staying.
having said that I will be looking for some bargins to freshen it up. To that end ive sourced some marzocchi mx comp forks which i choose as its a decent fork that can take v brakrs and disc so if I come across discs and new wheels at a good price I wont have to get forks at same time. Equally I fancy a full build for a fun ht so will be keeping my eye out for a frame but for the moment im just having fun on this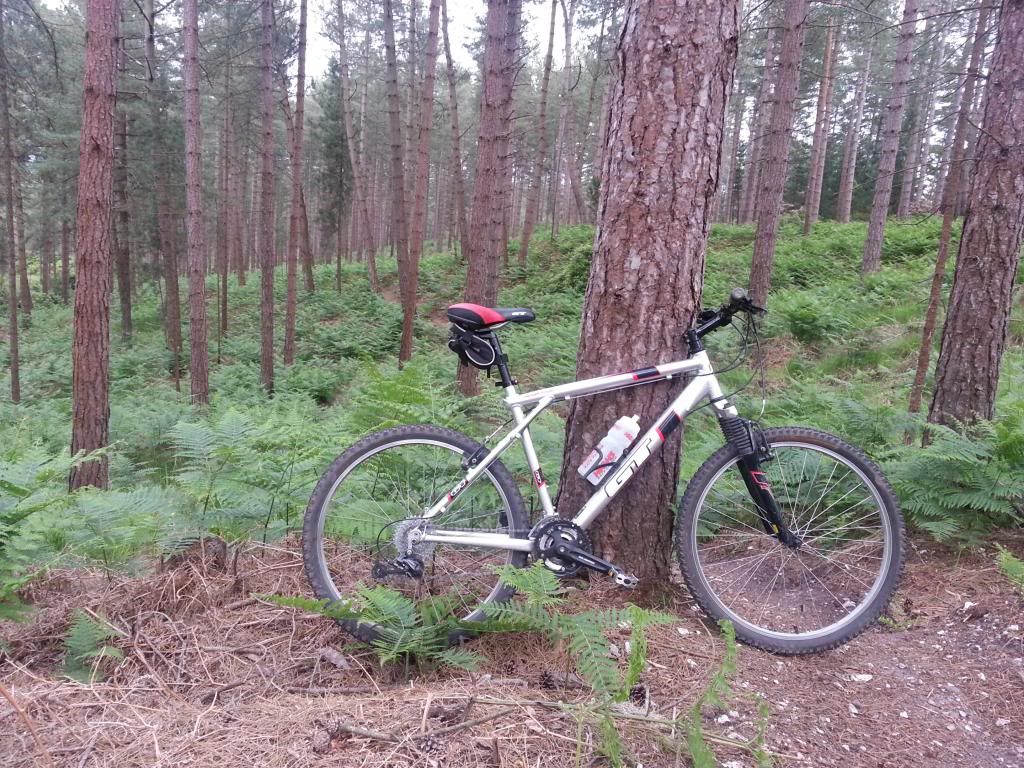 .