Forum home
›
Mountain biking forum
›
Your mountain bikes
A Big Thanks
r3hxn
Posts: 127
So I started out a a few months back, a casual, part time project to dismantle an old damaged bike in storage and build me a new mtb from the ground up, carrying over as much as I possibly could. Reading up as I went a long, sourcing parts as and when I understood what they were! once upon a time I knew not my top tube from my down tube let alone my bottom bracket from my headset.... but.... my bike was christened with its first ride this weekend and I can confirm it did not fall apart, and yes I am alive !
So all I wanted to say was a big, huge thank you to everyone who responded to posts and cries for help. All the helpful tips and pointers in the right direction and most of all the patience, never once was I met with a "go and google it" comment or made to feel like a complete noob, as seems to be the norm with most natural order, human hierarchies on forums.
I hope the project will continue and I will be upgrading aspects of the bike on going, as the wallet allows. bringing the colour scheme a bit more unified too.
p.s I've also learnt, I hate all things Cannondale ! propitiatory **** of ***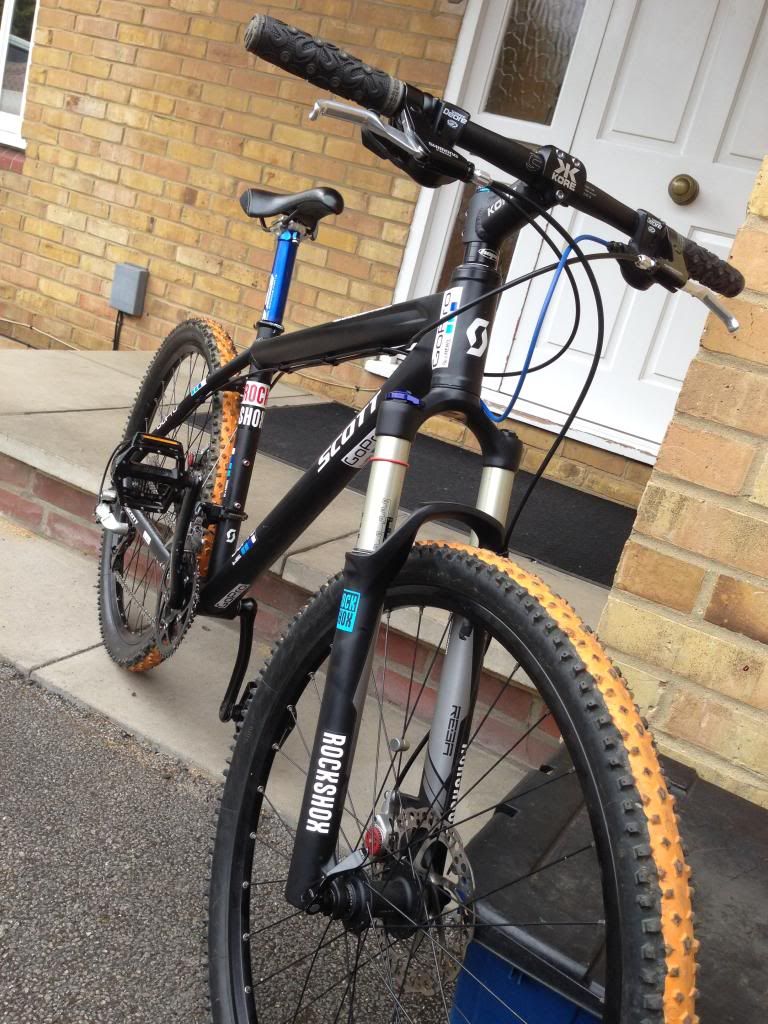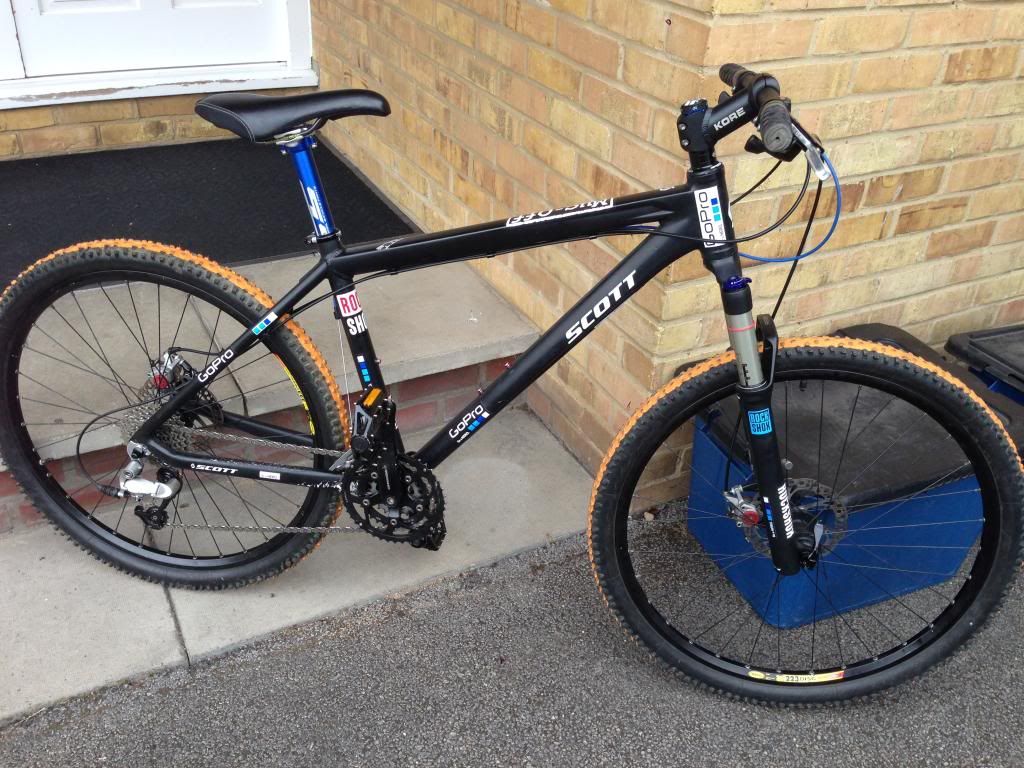 ---
Cannondale Cx2 Hybrid
Scott Scale - Custom mtb - Work in progress