Forum home
›
Road cycling forum
›
Your road bikes
Some changes to my Trek
cycleclinic
Posts: 6,865
I like my Trek given it used to have D/T shifters on a 10 speed ultegra DA set up you could have argued all I should do is fit ultegra STI's and be doen with it but there is something about ultgra fishing gear I just don't quite like (look wise that is) so I have bought Campagnolo Athena Ergo's, Athena rear mech and rest came from my part stash a Record square taper 10 speed chainset (new too!) chorus BB, Record pedals (because they are silver of course) and a 2003 chorus 10 speed front mech. The wheels are H plus son archetype on 2006 chorus hubs shod with 27mm Open Pave tyres. I like wide tyres.
I think there is not enough silver in the world of bikes and this bike needed silver bits so badly. That is what is wrong with ultegra it is not silver enough and I don't like the hood shape of the 6600 STI's. So now all I need to do is sell the bits that came of the bike.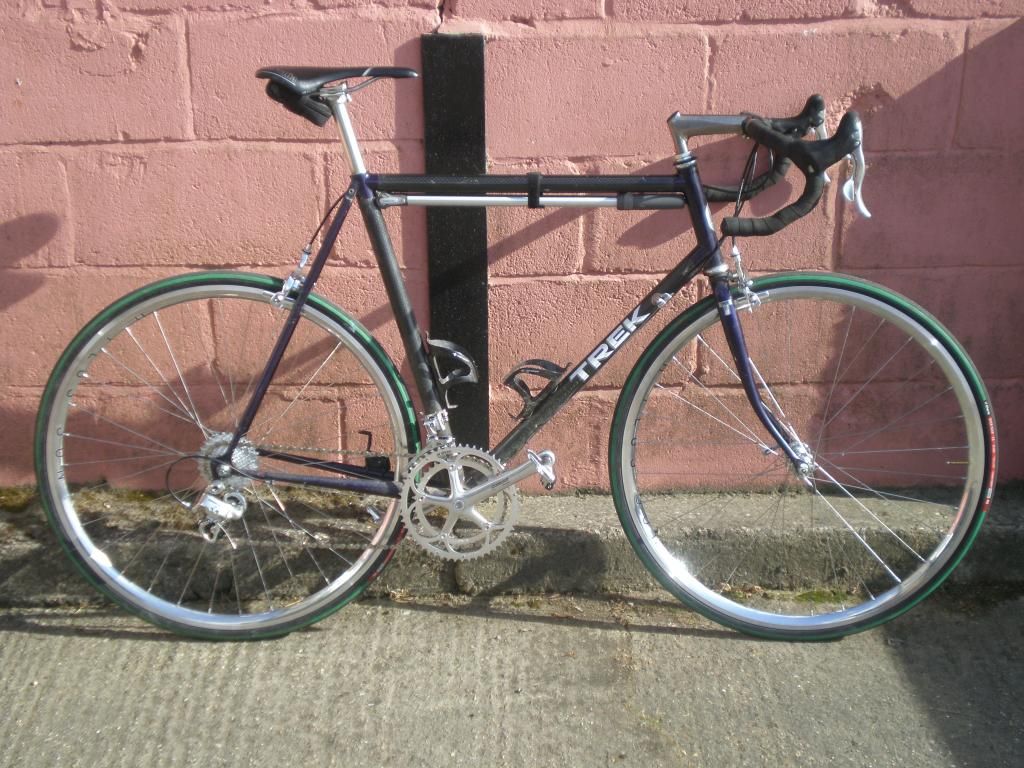 This is my traingin bike now and after todays race I need to do some proper training.