Forum home
›
Road cycling forum
›
Your road bikes
New bike for the other half

Twelly
Posts: 1,437
Ribble 7005 frame 45cm
Alexrims S480 on Shimano hubs (had them spare in the shed)
Bars, stem, post and 2300 groupset from her old Triban 3
Made the swap for two reasons:
1. She doesn't like red..
2. The Triban 3 had 650C wheels because of the small frame size which made wheel and tyre replacement a PITA.
From this (but smaller)
To this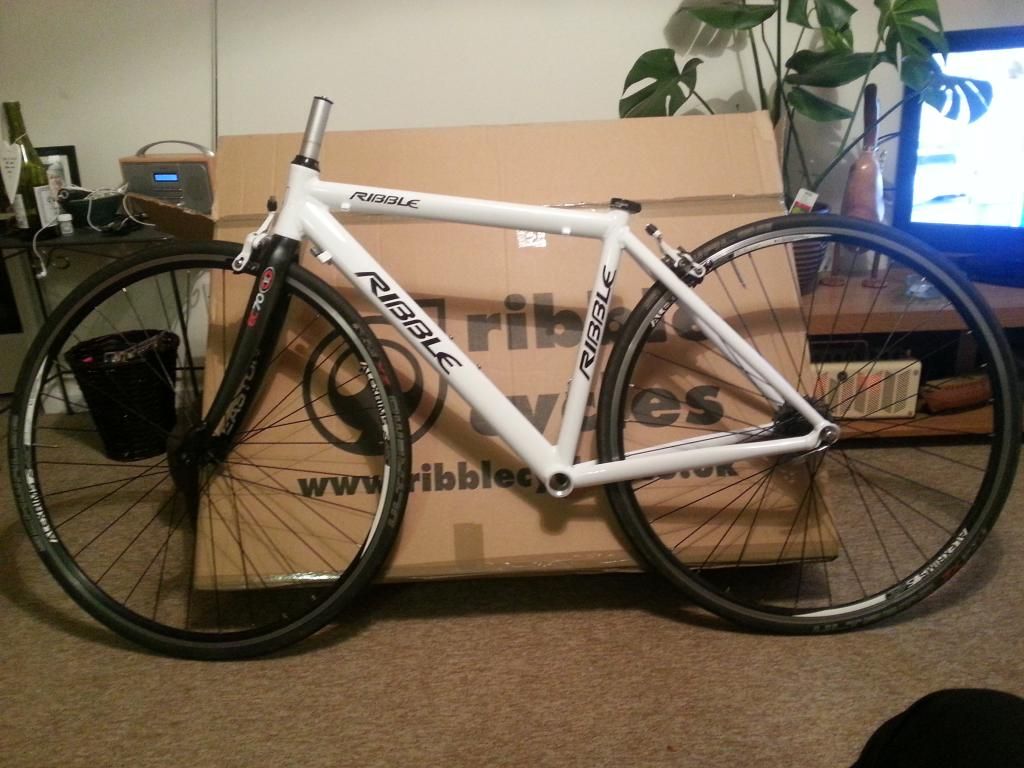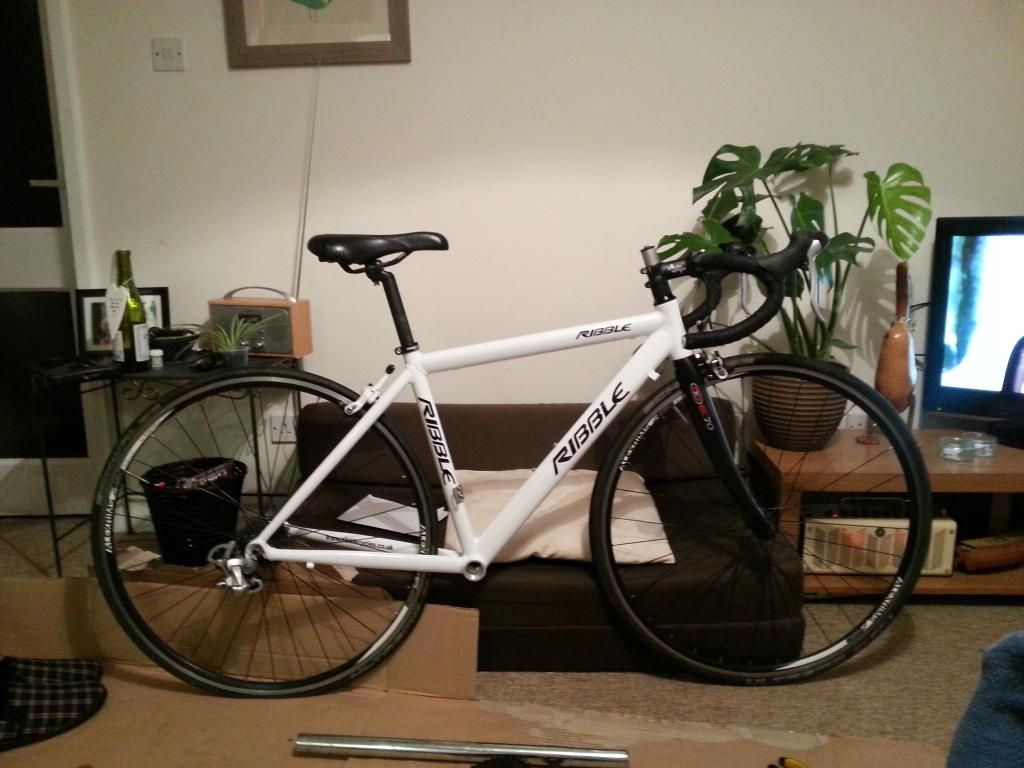 Of course, she didn't like the light, fast, grippy, black Schwalbe Ultremos I put on so some cheap, heavy blue tyres had to be ordered immediately...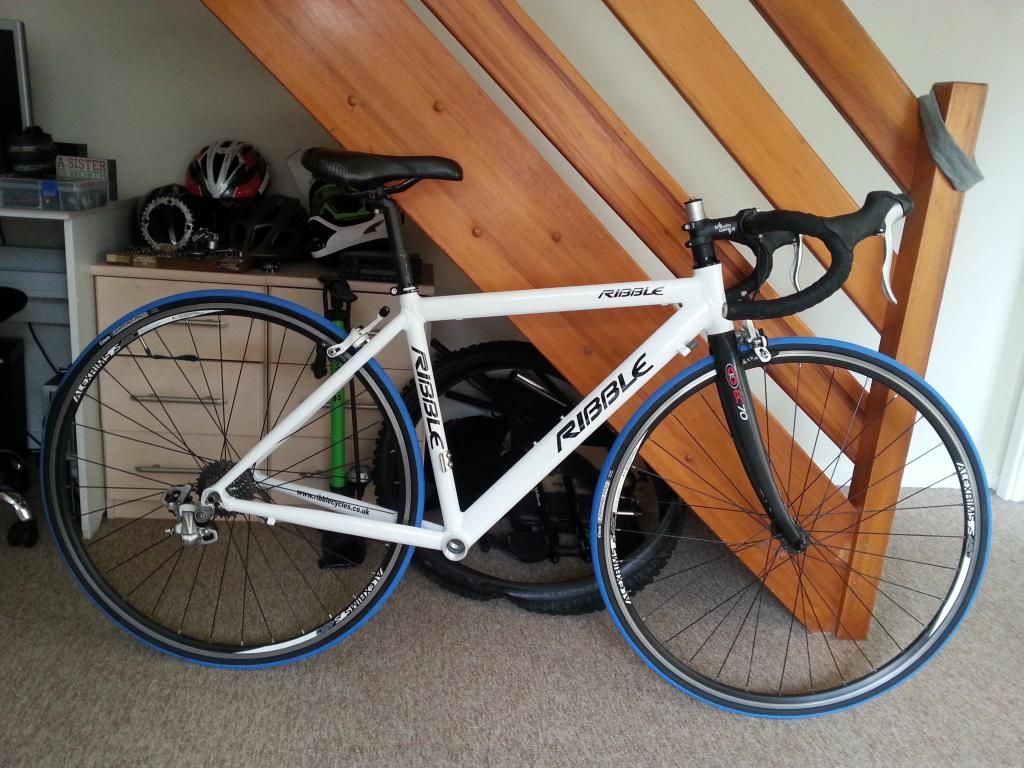 Blue bar tape will be on soon as will the rest of the drivetrain.
I have a choice to make on the drivetrain..
1. Buy a new square taper BB and fit her old triple chainset. Problem is, the triple mech is a band on whereas the only braze on mech I have is a double..so would also need to buy a braze on triple mech also which makes it almost as costly as...
2. New compact Tiagra HT2 chainset and BB - Question - Does anyone know if MTB HT2 BB's are the same as the road ones? I have a spare XT BB, could I use that with a Tiagra chainset?
3. Whole new groupset, probably 105. Would bring her into the 10 speed world and make her bike more interchangeable with my bike.