Forum home
›
Road cycling forum
›
Your road bikes
Basso Diamante 2014
theobrixton
Posts: 92
Hi. My plan to get some nice new handbuilt wheels was derailed when the frameset I've been coveting the last few months got a big discount in the Giro sales. One quick test ride and I pulled the trigger.
Behold, Basso Diamante 2014 model in size 48.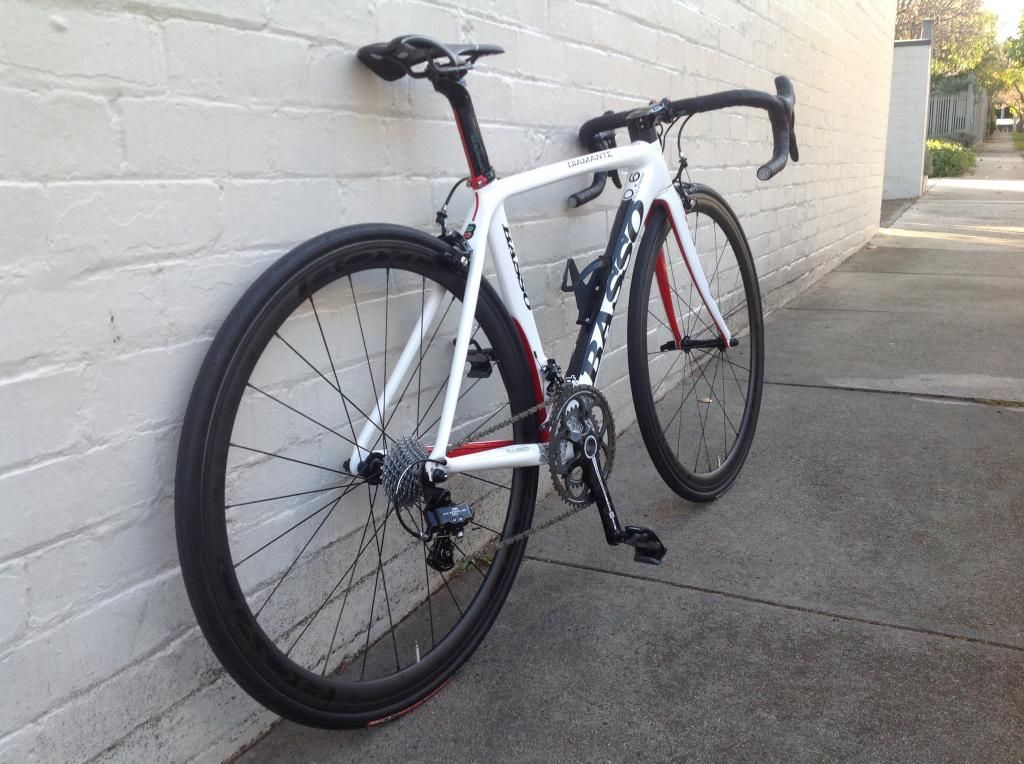 Build is Chorus, with compact 50/34 crankset and 11-25 cassette
Wheels are Boyd 38mm carbon clinchers, moved over from the BMC
3T Rotundo alloy bars
Selle Italia SLR Kit Carbonio saddle, also from the BMC. Have ordered a Fizik Kurve Snake saddle which may go on this bike. I'll see how it feels and looks
Vittoria Open Corsa Evo CX tyres
Cheap Elite cage
Look carbon blade pedals
Weight is 6.9 kilos
Too new for me to give much reliable feedback on the ride but early impressions are that this is super stiff. It also makes me super stiff.
Enjoy!