Forum home
›
Mountain biking forum
›
Your mountain bikes
Old faithful & new show pony stablemate
Corners R Us
Posts: 214
So I've been looking for something a bit fresher than my faithful 2009 Marin Mount Vision which has been tweaked and modded to my satisfaction. I popped into my lbs to buy a circlip for my rear brake pad pin and chanced across this little beauty....true and how often does this happen!! The previous owner rode it a few times, couldn't get on with it and ordered a Fat Bike to replace it with. I had a budget for my new ride and thankfully the previous owner was willing to take it as he needed the money pronto to pay for his FB. I shall be riding it like I stole it cos I effectively did
!
2014 Saracen Kili Flyer 12X 650b (17"). It was a frame up custom build. The frame alone was £1500 with its Fox CTD shock and carbon rear triangle. Forks are X-Fusion Velvet RL2s. Steerers not been cut yet hence the multiple stem stackers. I'll ride it a few times and try it at various heights before deciding on the final height. Wheels are Hope Evo Pro2 laced to Sun Ringle Infernos. Maxxis High Roller II tyres (tubeless ready but running tubes currently) The owners also dropping in a Racing Ralph and Nobby Nic which he had with the bike but are no use to him. KS Integra dropper post. 740mm Saracen bars, 60mm Saracen stem. SLX chainset 38/24 rings, SLX rear mech, 11-36 cassette, Deore front mech and shifters. Deore brakes. The bike came with a white WTB saddle and Nukeproof flatties which have been swapped out for my faithful SMP TRK and Shimano SPDs. I've not ridden with flatties before but will keep them for when I head to BPW with my riding mates. Total build cost was £3K.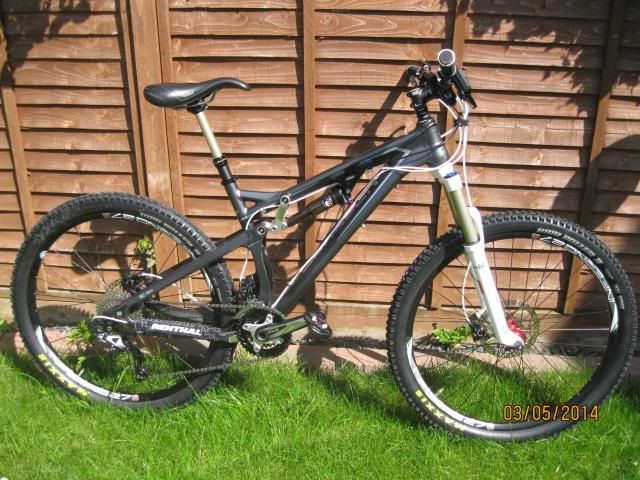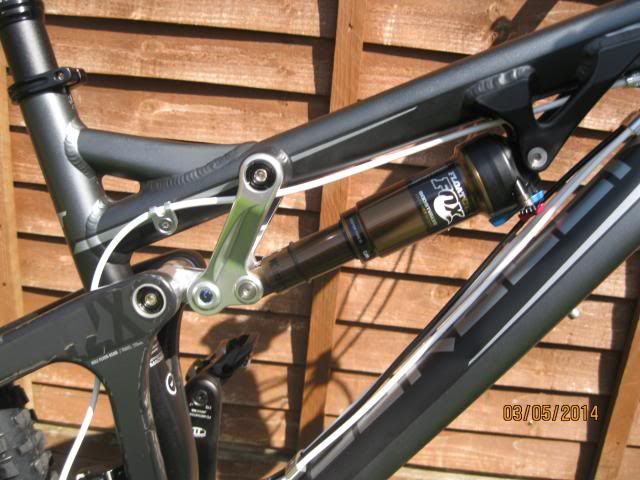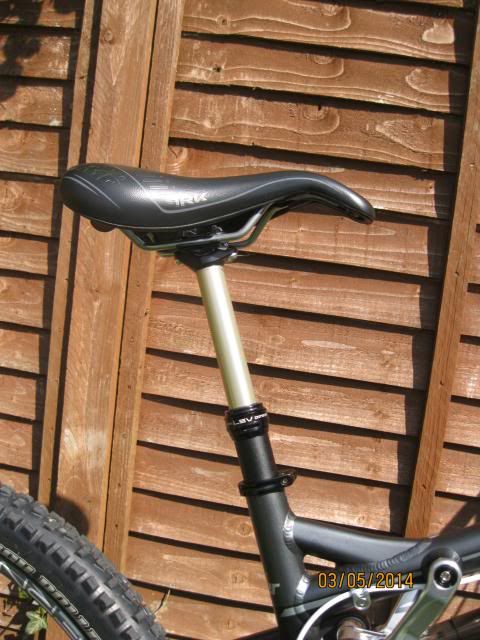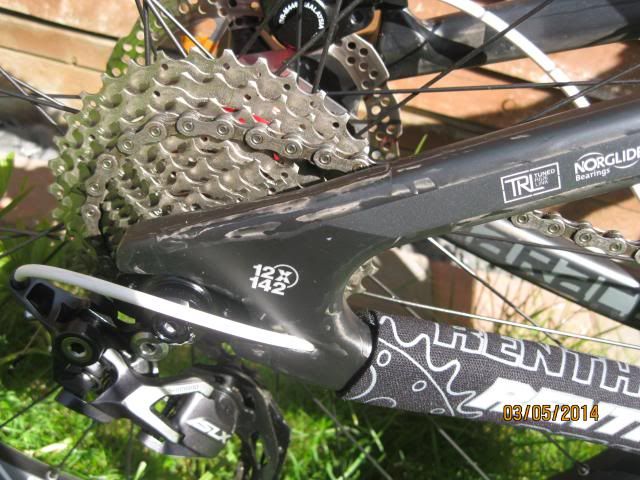 I will be keeping the MV for winter/muddy rides and the KF for dry duties. I've also got an SLX chainset, XT front and rear mechs and shifters to go on the MV which was due a post-winter strip down and makeover anyways so it won't feel left out and there'll be no fighting in the garage :roll: !!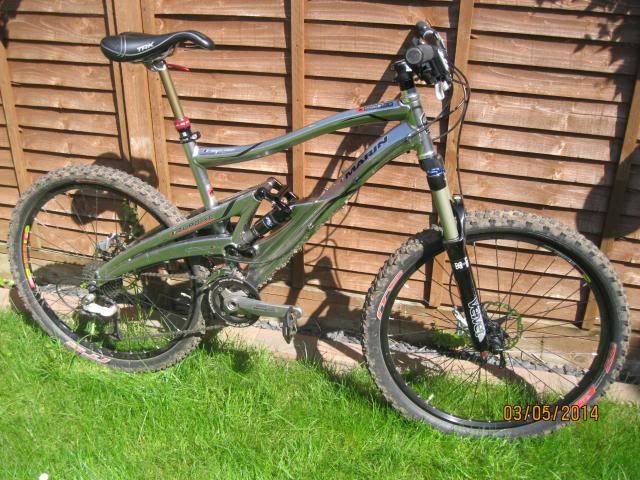 Roll on Monday as that's the first opportunity I'll get to ride my new steed. 2 sleeps to go.......