Forum home
›
Mountain biking forum
›
MTB general
Raleigh Cayusa
synet
Posts: 4
HI everyone!! New here, and was just after a bit of advice.
I have a Raleigh Cayusa Series 2 which I bought in 2001, and it's had little use since!! I've started to get back on it now, but have found that I have a buckled back wheel, and the gears are playing up a bit. I think the cable must be getting stuck somewhere. I can find very little info on the bike, but the spec is here:
http://www.malleys.co.uk/bike/thebikes/cayusa.htm
I'm just wondering if the bike is worth upgrading? Or should I just go for a new bike? From my limited knowledge, the bike looks to be well spec'ed and is fairly light? The only problem is, I don't know if the bike will take disc brakes? I know I will have to change the front fork, but am not sure about the rear. There are 2 holes there, are these to take a disc brake? Looking at other bikes, it doesn't look like the same kind of mounting? Don't know if this will work, but here's pic: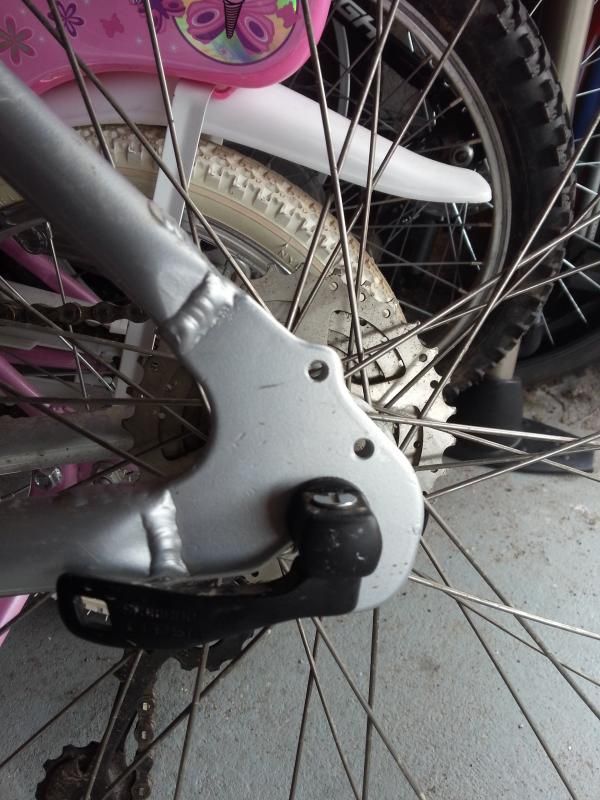 Any advice greatly appreciated. Thanks.