Forum home
›
Road cycling forum
›
Your road bikes
LeMond Reno, AiR & Madone 7. Now with added Parlee
stongle
Posts: 61
Thought since I've updated the Madone, might add some pics of it, my commuter / wet bike and the project:
First up 2006 LeMond: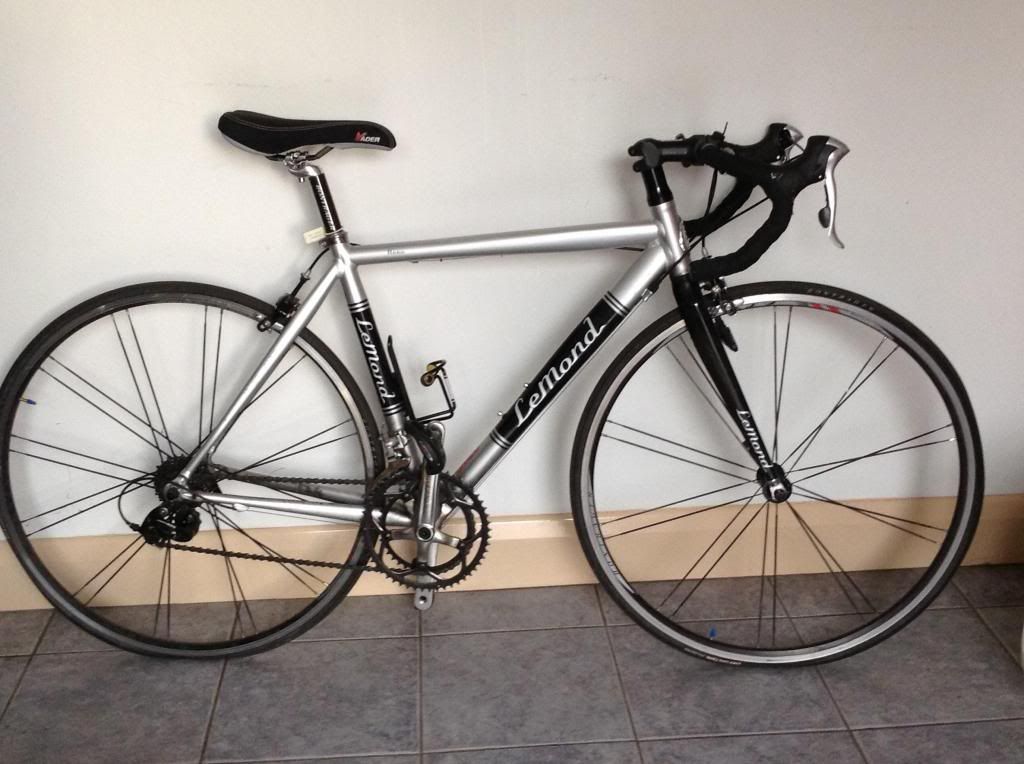 Mixed bag, looking a bad sad for itself currently. It's not been ridden since 2006, hence the mass of spacers! Might add a basket to complete the look.
Next, Boardman 9.2 AiR: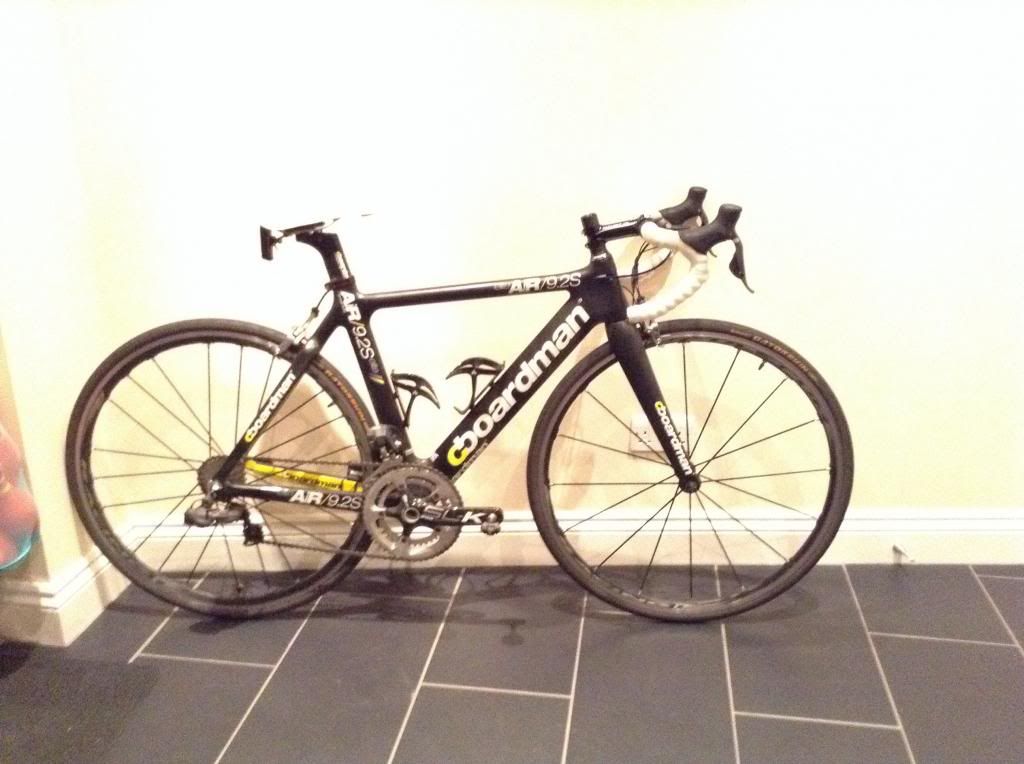 53/39 Ultegra 6770, Racing 1s, and dirt. Needs a clean but is wet bike / commuter. Must sort ugly stem and silly tape out. Looks like saddle disappeared, but it's a Fizik Aliante.
Finally, updated for spring Madone 7: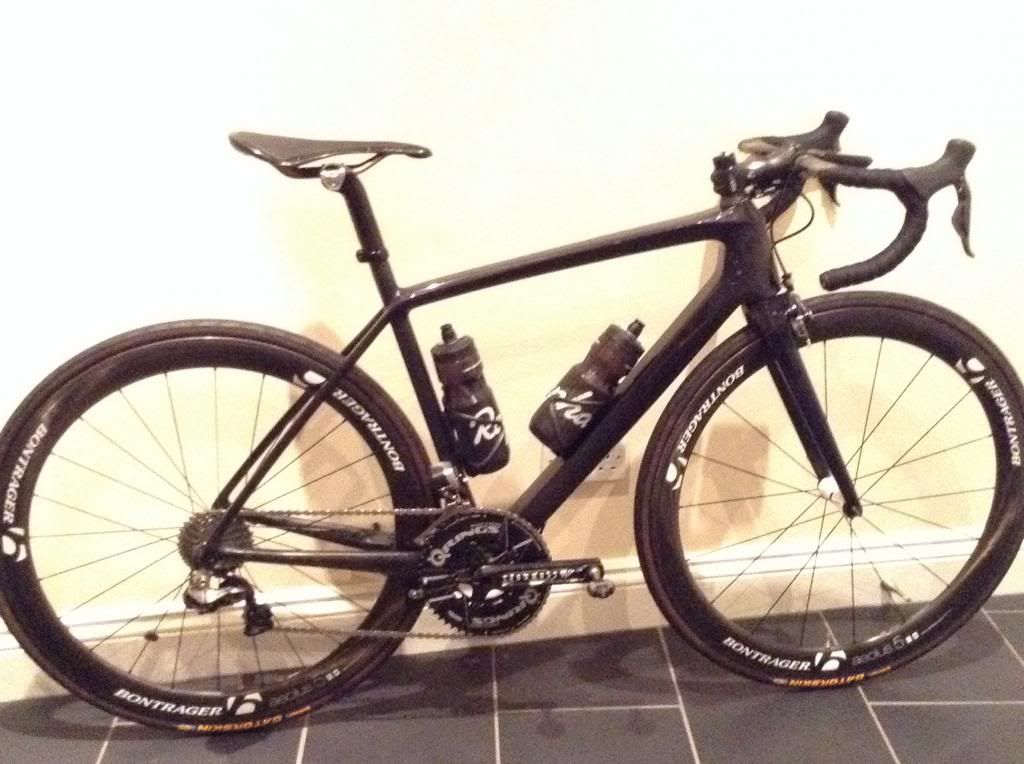 Added 52/36 Q rings, and removed all spacers. Kept same DA9070, but will switch wheels over when weather finally settles and roads improve (hence the so/so tyres).
And here's one of the AiR escaping the Madone cos it's 4mph faster: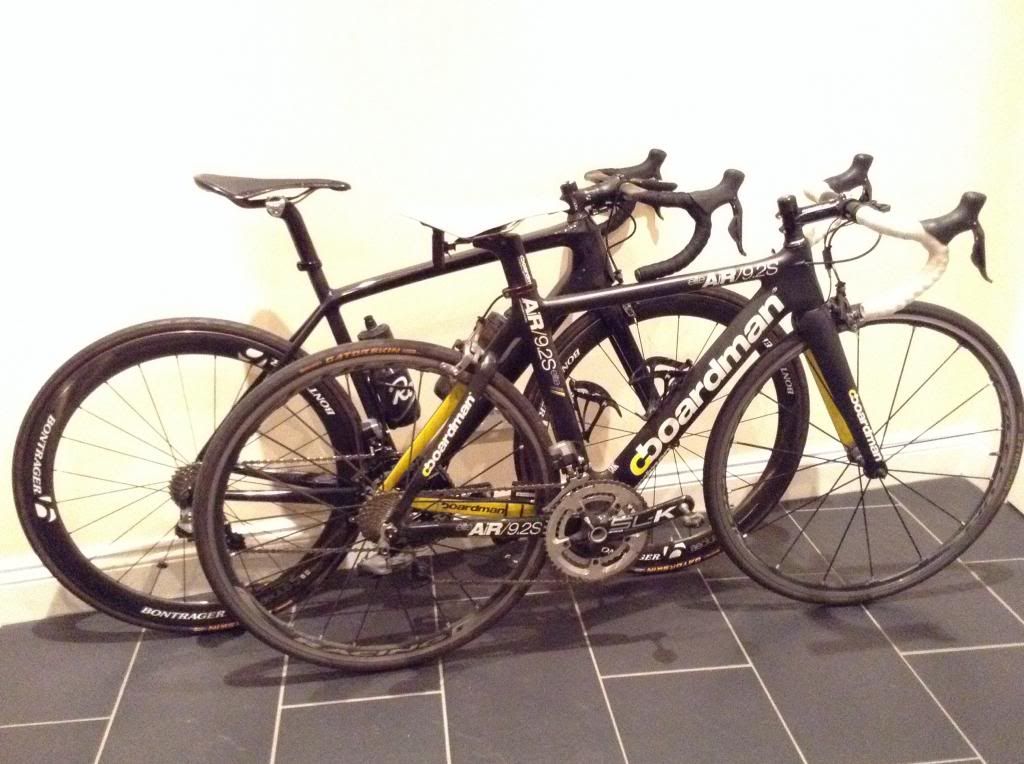 Just been built up, not quite finished yet: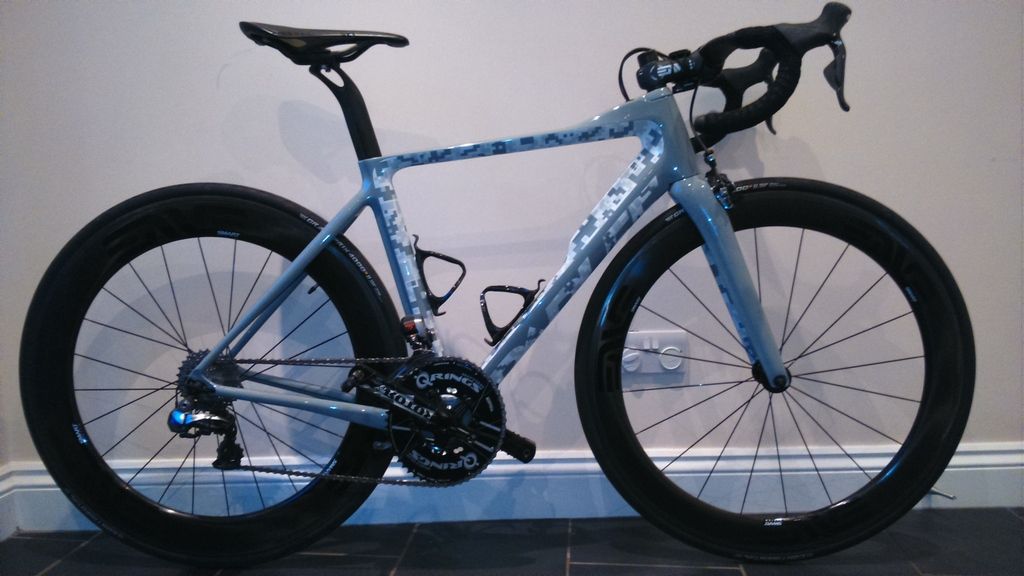 spec as currently stands:
Parlee ESX, custom digi-cam paint job. Size small.
Drivetrain: Dura-ace di2 9070
Brakes: Dura-ace, plus direct mount rear
Wheels: Enve 6.7 clincher with Chris King hubs
Bar / stem: Enve ses bar & stem (stem should be 110 and with black logos, not yet received). Also had to leave 5mm of spacer to avoid DA junction box fouling on frame. Some Fizik Bar type
Cages: Arundel Carbon
Saddle: Fizik curve
Cranks: rotor 3d+ 165mm 52:36 Q rings. Again, bit let down here, should he on Rotor dn powercranks. 53:39 q-rings currently being powder coated and custom black vinyl added (match wheels).
Dry - 2015 Parlee ESX
Wet - 2013 Madone 7 Series
Commuting & general abuse - Boardman AIR9.2s
Carbon and electric everything. I've yet to get zapped and nothings melted (yet anyway)