Forum home
›
Road cycling forum
›
Road general
Quick Garmin Edge 810 Review
Jamez117
Posts: 80
Hi guys,
This is my first real review so don't pick on me
And sorry in advance for any grainy pics it's the camera not the unit.
Having owned the predecessor to this unit I had high hopes of its successor... The 810
I must admit on first impressions I was very impressed with its new more rugged look especially considering it contains the 150 K ordnance survey mapping of the United Kingdom, it actually looks like it could survive or knock or two .
The charge and microSD ports are located at the base of the unit where they are each covered covered by a neat rubber seal...
Which in my opinion gives the edge an excellent level of water resistance, Even to a level of full submersion 8)
The back of the unit has a nice rugged, rubberised feel which is broadly similar to that of their camping/hiking GPS units.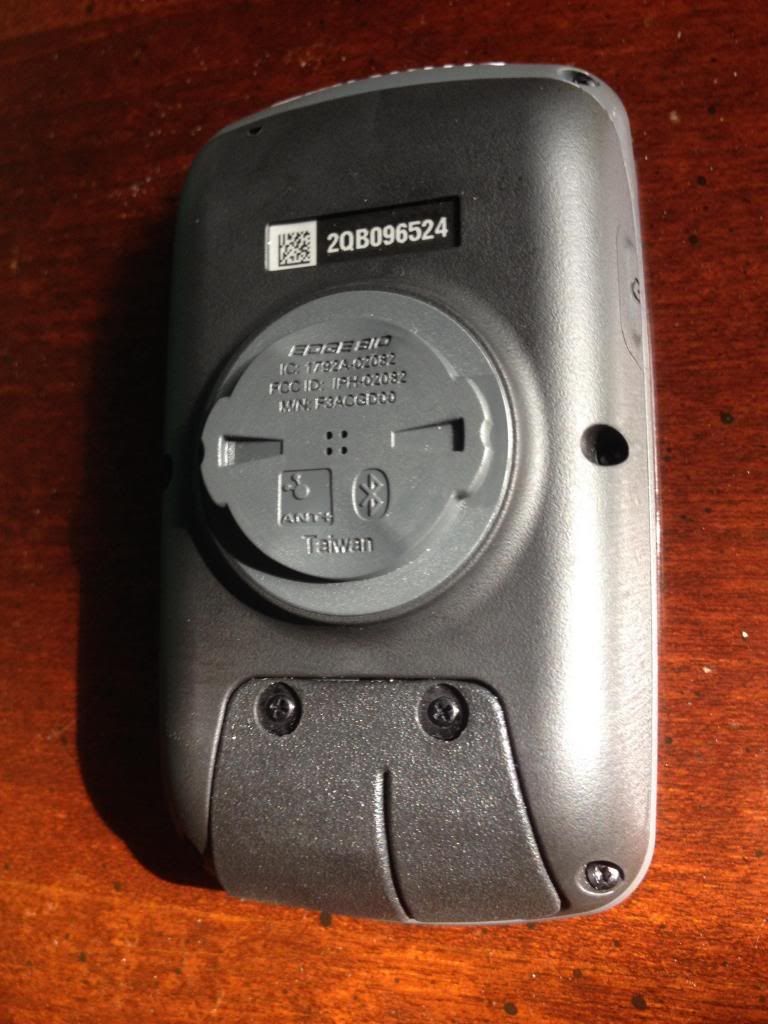 As for the interface the Edge is nice and simple your home screen is this,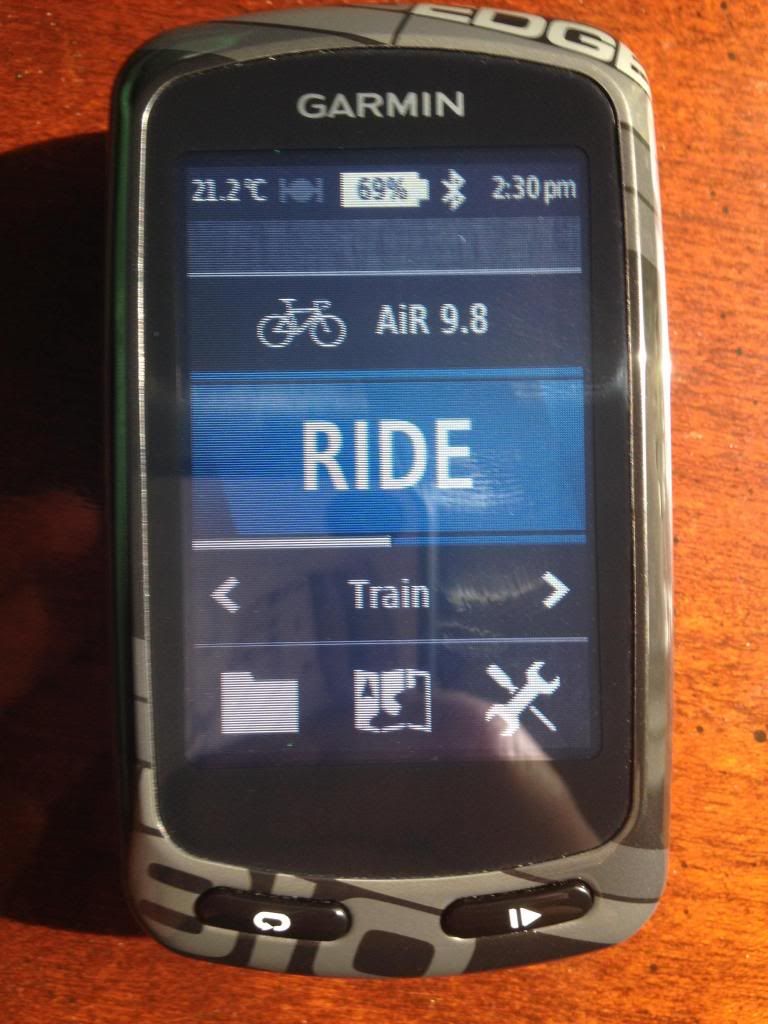 Just hit the ride/race button and you get your live stats...
But to record/time your ride you press the play button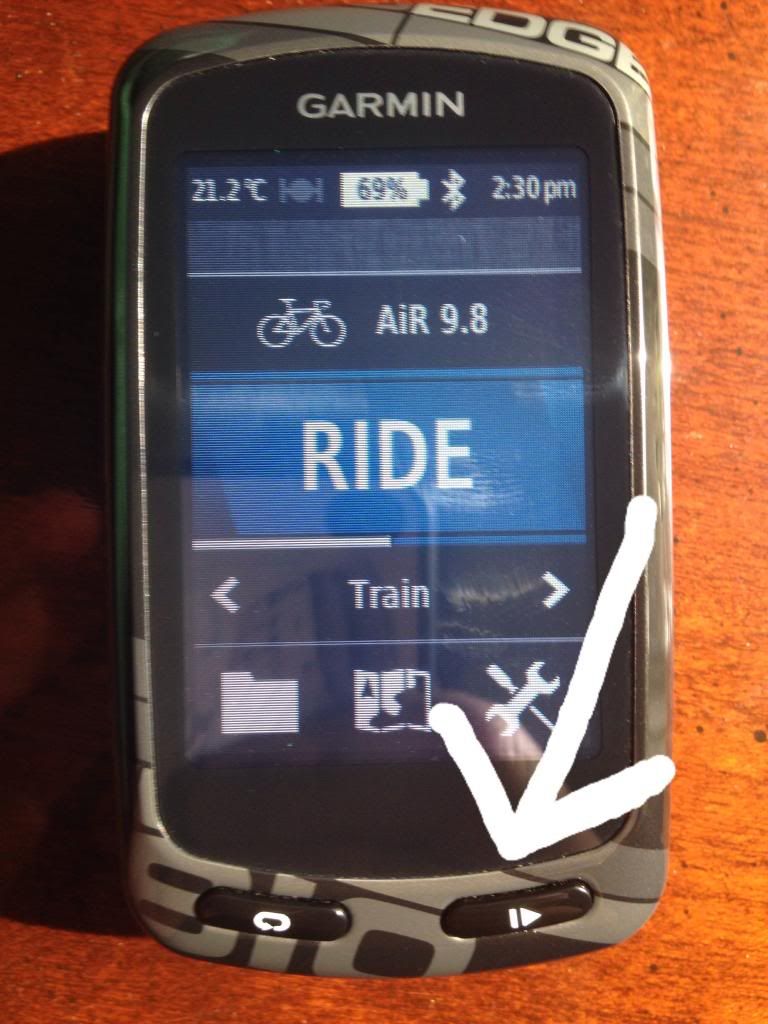 The other button is a lap button.
One of the most useful features in my opinion is the virtual partner, just being able to see how far ahead/behind you are to your previous times is surprisingly motivating
The elevation screen is very self-explanatory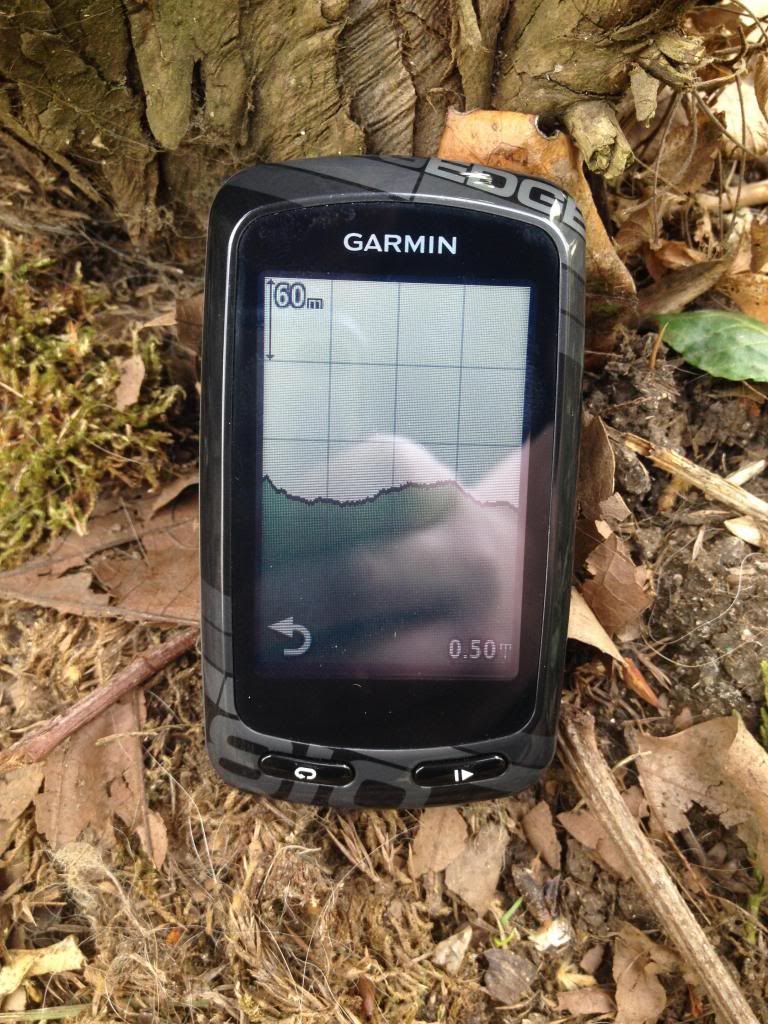 The navigation is perfect for cycling, The POI List is local to any given location and is incredibly useful. The whole thing is so easy to use
Once you found your desired location either by using the postcode finder, POI's, cities or specific address A blue ride button appears on screen simply push it and off you go. The turn by turn navigation gives you the 20 second count down before each turning which just stands as testament to how accurate the GPS unit is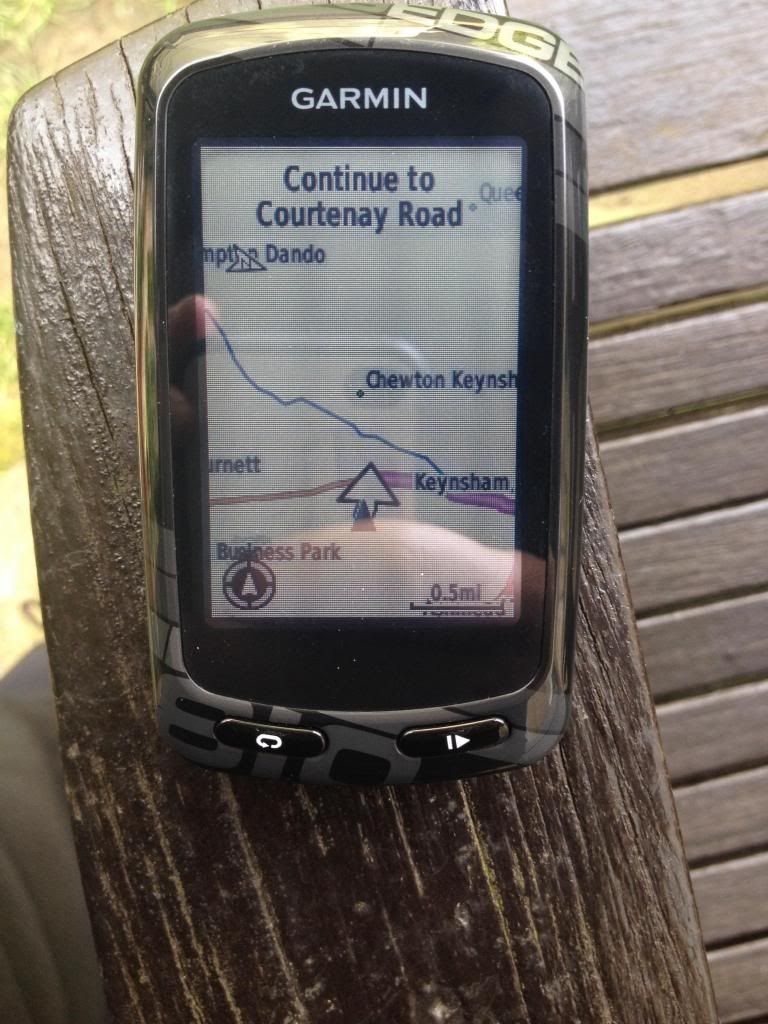 To start with I couldn't figure out why I couldn't view my average speed and heart rate live as opposed to after the ride but as it turns out all of the screens are completely customisable with your chosen units whether it be speed, cadence, power etc.
And I can see the localised weather report when paired with your smartphone could be a useful feature too
In conclusion the Garmin Edge 810 is a great all-round performer that can handle just about anything from an early morning commute to a grand tour or even a trip up a mountain with the 150K audience survey mapping that is
(only included in specified packages)