Forum home
›
Mountain biking forum
›
Your mountain bikes
Karate Monkey Mongrel Build
mikenetic
Posts: 486
I got hold of a Karate Monkey from a mate for a good price, so decided to have a play with it. It's a really adaptable frame, and mine came with both flat and wood chipper drop bars. It was a single speed set up.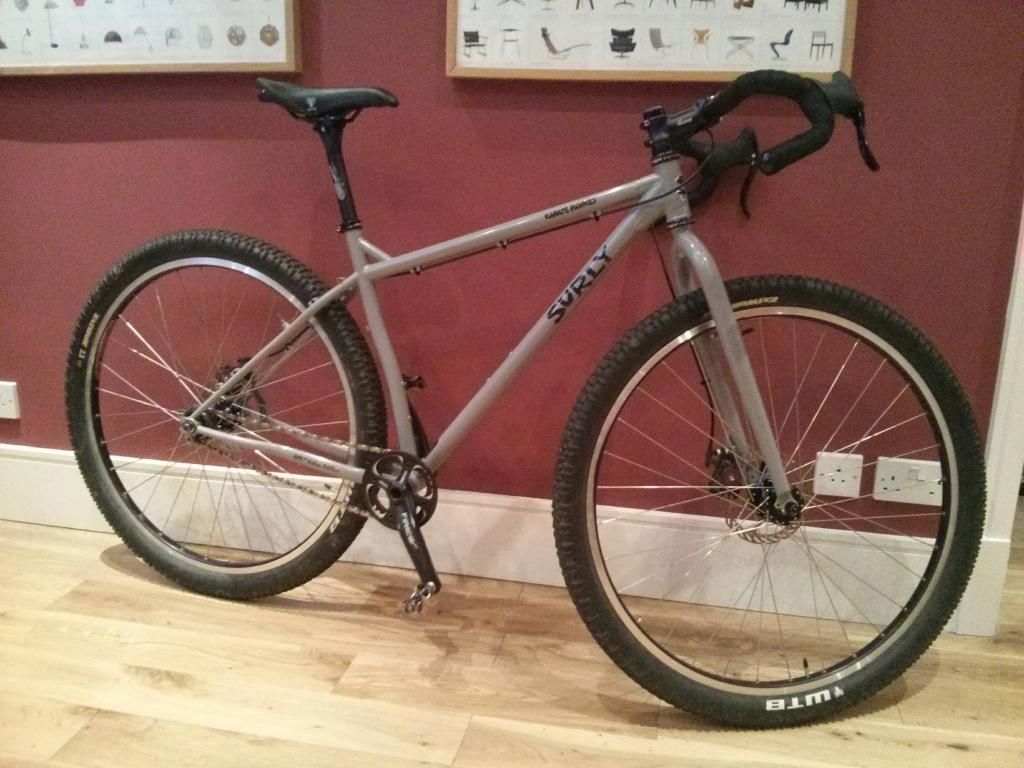 After bashing about on it for a while I decided I wanted to build what was in effect an over-sized, super-plushy cyclocross bike, and to keep the maintenance to a minimum. To keep things interesting I decided to give an Alfine hub a try.
The finish was pretty bashed up, so in the course of my experimenting I brazed on an additional set of cable points so I could run a shift cable along the down tube and chain stay. The standard cable run up the seat stay would make the shifter cross the chain, and I wasn't at all happy with the clearances.
Then it was a fresh powder coat, in orange.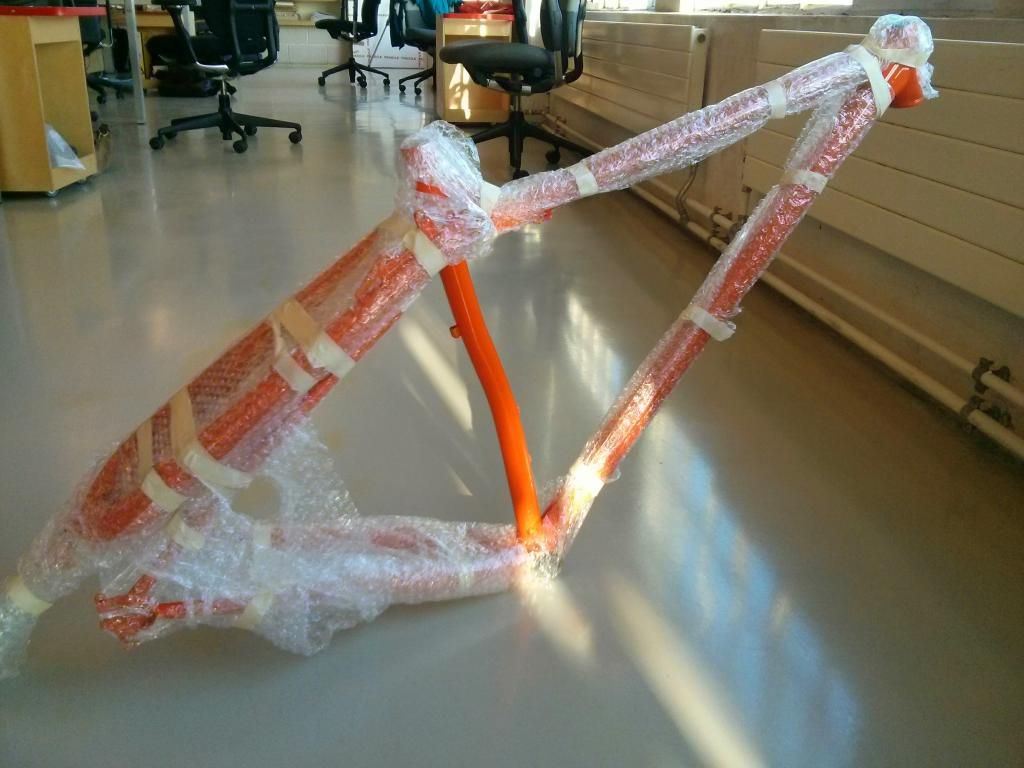 I got the rigid fork redone in the same colour, but I also thought I'd grab a suspension fork to give that a try. A 100mm Rockshox 30 Gold TK was duly purchased. And then I built it up with a drop-bar and a Jtek bar end shifter.
I've given it a few run outs now, and I'm really pleased with it. The hub shift is nice and crisp, with a decent range across the 8 speeds. The ride position is comfy, and it's possible to ride on the hoods as well as in the drops.
For a bike that superficially looks a bit odd I'm very happy with the way it hangs together as a package. I've got about 4 bikes in one. Drop or flat bar, rigid or bouncy, single speed or geared.