Forum home
›
Mountain biking forum
›
Your mountain bikes
2008 Trance
Dandy Dan 69
Posts: 45
Hey all
Just spent a couple of pounds on my Trance so thought I'd share.
I've upgraded it in 2 stages really. I got it on the ride to work scheme in 2008 and one of the reasons I chose it was the frame itself was £800 on its own so it seemed a good long term option. It came with RaceFace ride cranks which was considered to be a 'surprise' upgrade on the Deore ones it was supposed to come with. The first couple of things I replaced were the stem and steatpost with RaceFace options, mainly to help with my riding position. Got some XT SPDs and a Cateye wireless as well. I then replaced the original wheels with some Hope Pro2 Hoops. Apart from replacing parts that wore out (tyres, saddle, chains etc) I didn't do anything else until this year. Had been meaning to replace the original Tora forks for about 3 years, but various money demands prevented this.
Recently had a choice to make about it. The suspension bearings needed replacing, as did the bottom bracket, rear mech, cassette and chain. Given that I'd been meaning to upgrade the forks (and that it seemed silly to do the maintenance work and not keep it for a while longer yet) it meant spending about £700 on it.
I considered cutting my losses, selling it and putting the money toward a discounted Trance/Anthem from last year. Saw some good deals and came close, but having spoken to a few I decided to stick with it. The frame on it isn't dramatically different to current models and I liked the idea of finishing what I started. I also agreed with the wife that if I kept this for a few years longer, I could buy something $hit hot in a couple of years. Something that will probably be ridiculously better than my riding will command. But I'll be in my late 30s by then and probably drive and Audi estate, so that will just complete the image.
So about a month ago I had the following fitted.:
Hope BB
HIgh end Sram chain and cassette (can't remember the model numbers but the cassette seemed rather flashy and was £55)
XT rear mech
Fox Float 32 Forks (2012 model)
Nukeproof headset
Hope skewers
TA outer chainring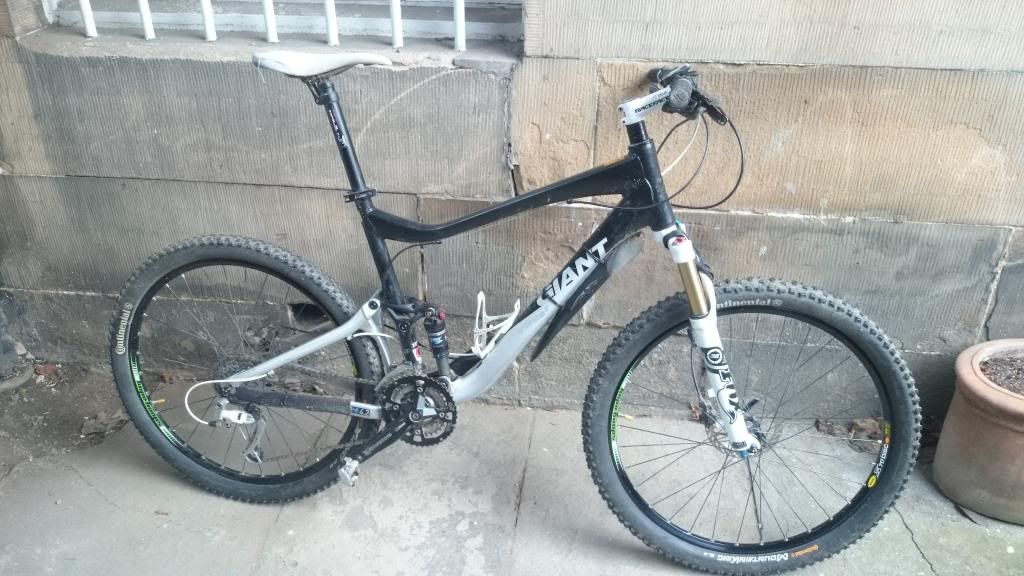 I did some rough mental calculations and I think considering just the current parts on the bike, and the bike itself, I've spent £1600 (obviously there's been several tyres, chains and brake pads that have passed through my wallet as well). RRP it should have been about £2600. The majority of things I've bought I've got decent discount on. Got the hoops through a friendly lbs who let my wife stick them on her order when she got a bike through the ride to work scheme. As it's an older model I didn't mind having 2012 forks which were £350 instead of £700 etc.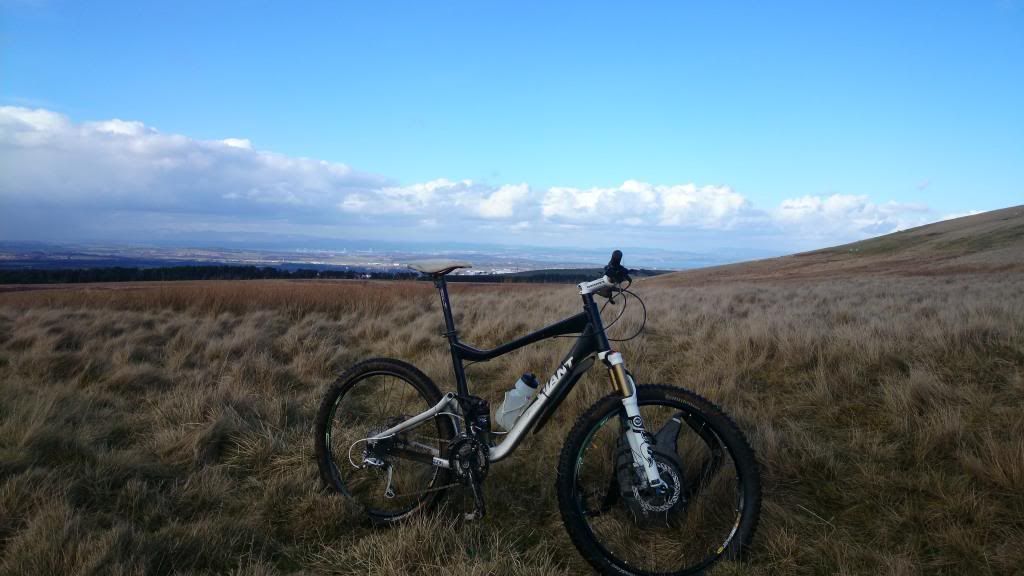 Really noticed the weight saving from the most recent upgrades. I think the forks saved the best part of a kilo on their own. According to my recently purchased new scales, it comes in at 12.5kg which for a 2008 full suss seems pretty good.
Haven't got too much more to do. I'd like to replace the Avid Juicys with some SLX/XTs soon. Some race face handlebars at some point no doubt. The shifters on my wife's bike are a bit stiff so I might use that as an excuse to get some XTs and gift her my deores.
And that's it.
Giant Trance 3 '08
Kona Lava Dome '96
Giant Alliance '08