Forum home
›
Mountain biking forum
›
Your mountain bikes
Old school MTB reborn...
Lars1974
Posts: 105
Hi all,
This will be a short build report of my old Claud Butler MTB reborn as a Hardbreaker Commuting tool full with pics....so be warned.
Here is what the old
Claud looked like.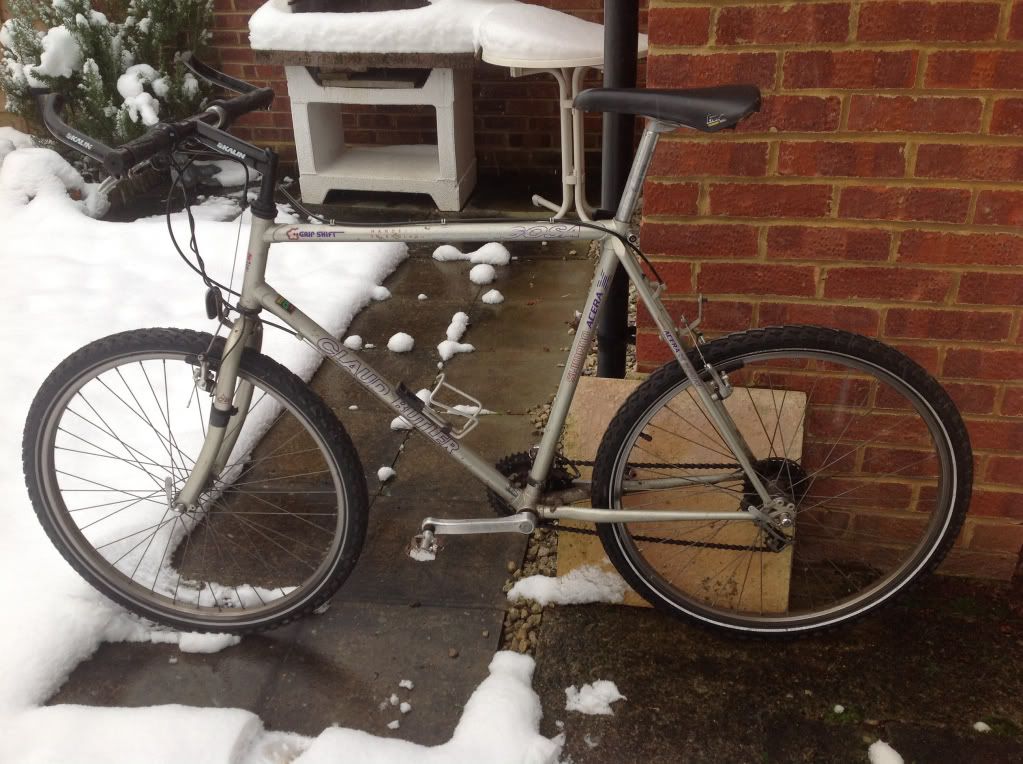 It was never the prettiest bike, but I have had it for over ten years and it was getting all very tired. I do have more modern machinery ( a spech Stumpy FSR, a Ghost 29er HT and a proper road bike ) but I still kept the old Claud and did go for rides round the local lanes etc.
It still had gripshift gears and old style brakes.
My place of work is re-locating and in fact will be within 5 mls of my home, currently its over 20. That got me thinking that I could than cycle to work daily - therefore I would need a commuting bike as all the others are too specific.... What do they always say: Horses for courses...so the thought pattern turned towards the Claud and what could be done.
My best friend from back home in Germany has recently started up his own bike repair, rebuild, customising business and so we both agreed that my Claud will be one of the first projects.
So a few weeks ago I took the Claud over to him and he started taking it apart. We know it would be a full rebuild, so frame powder coating, new V brakes, as for gears I wanted single on the front and than 6,7,8 on the back. There are no real hills on the route to work. New saddle, handlebar and all other bits and pieces, but all still on a decent budget - nothing too crazy....
The work started with frame being powder coated (some of the build pics were taken just by mobile phone and in not great light, so apology for quality...)
frame back after coating
Than crank and seat post is added. As for crank we did go for almost a road crank size...also new V brakes were added
As for wheels my mate sources some nice 2nd hand wheels, but with full shimano hubs and RED rims!
We fitted a road size rear cassette 7 speedand to keep the chain in the right place a chain guide was also fitted...at this point it started to look rather nice...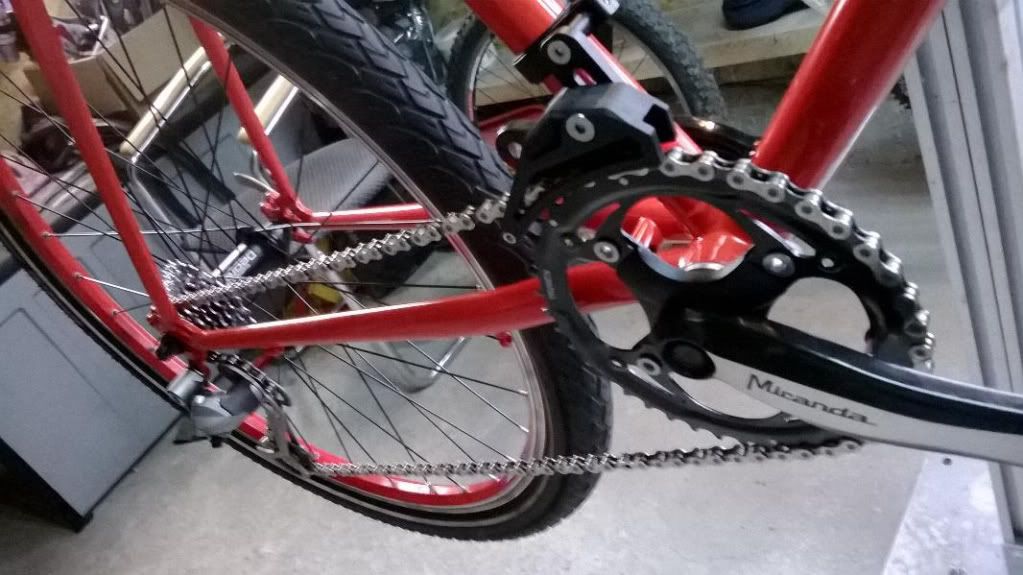 Rear mech is also a used shimano LX..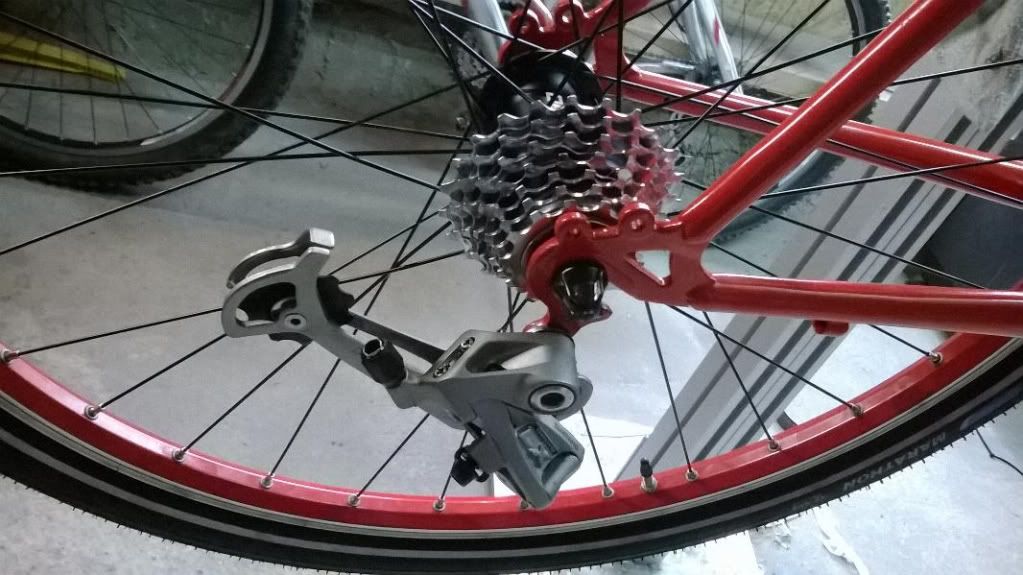 A nice seat is always a must
And today
I received the first proper photos of the final bike build and I am well happy with the outcome!
Here is the new front view...
And finally the reborn Claud as a Hardbreaker ( my mates bike name - as in hard to break! )
It will be a few weeks before I can pick it up and I cant wait...
I am assured it looks even better in the flesh!
anyway, thats all. Just thought I share it with you guys!
Thx Lars