Forum home
›
Road cycling forum
›
Tours, routes, audaxes & organised rides
›
Sportives/audaxes/training rides
Favourite Peak District Climbs ?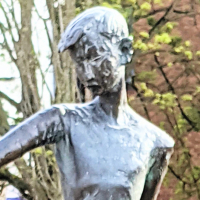 DeVlaeminck
Posts: 8,684
What are yours ? I fancy making a list of them and ticking off the ones I've not ridden this Summer.

I'll start with two
- Froggat up past the Chequers Inn A625 from Calver, probably 4 miles at a fairly consistent gradient opening out at the top onto the moors above Sheffield
- Via Gellia, A5012 from Cromford, probably wouldn't make the list for most people but I just like the fact it's such a long gradual ascent starting down in the valley, tree lined at the bottom and opening up with great views up the top at Pikehall, it's 10 miles from Cromford to the A515 at Newhaven but probably 6-7 miles climbing and then 3-4 miles rolling at the end. Best done at the weekend or Summer evening to avoid the lorries going to the quarry.
[Castle Donington Ladies FC - going up in '22]