Forum home
›
Mountain biking forum
›
Your mountain bikes
My Alpine 160
Philby86
Posts: 6
Finally built this up over Christmas after a few months part hunting (apologies for the poor picture)...
Frame: Alpine 160 (Small)
Forks: Pikes 160mm
Wheels: Flow ex on hope pro 2 evo
Tyres: WTB Wierwolf 2.3 on the front, 2.1 rear
Bars: Ragley wiser
Stem: Kore Repute
Seatpost: Truvativ Hussefelt
Seatclamp: Planet-x superlight
Seat: Charge Spoon
Pedals: Superstar Nano
Headset: Hope
Brakes: SLX, 180mm rotors
Cranks: SLX (triple)
Chainring: 32t n/w
Shifter and rear mech: Zee
Cassette: SLX 11-36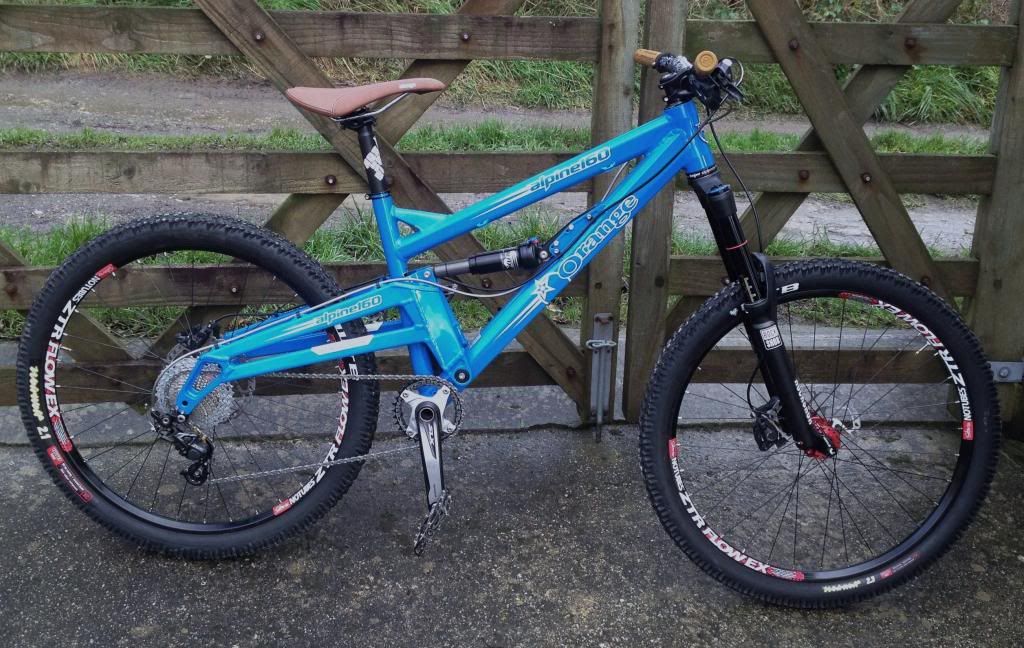 Cue weeks of shocking weather...only had a couple of proper rides on it so far but I love it! The 1 x 10 set up feels great to me, the chainline looked way out at first so I put some 3.5mm spacers between the chainring and spider which fixed it nicely.
Theres a bit of cable rub on the swingarm just under the shock mount where the frame's managed to defy my attempts at heli-taping so i'm gonna try some sugru to fix it.
Time to sign up for some enduro races
Just debating whether to add a dropper post...