Forum home
›
Road cycling forum
›
Your road bikes
Planet X Kaffenback
peteco
Posts: 176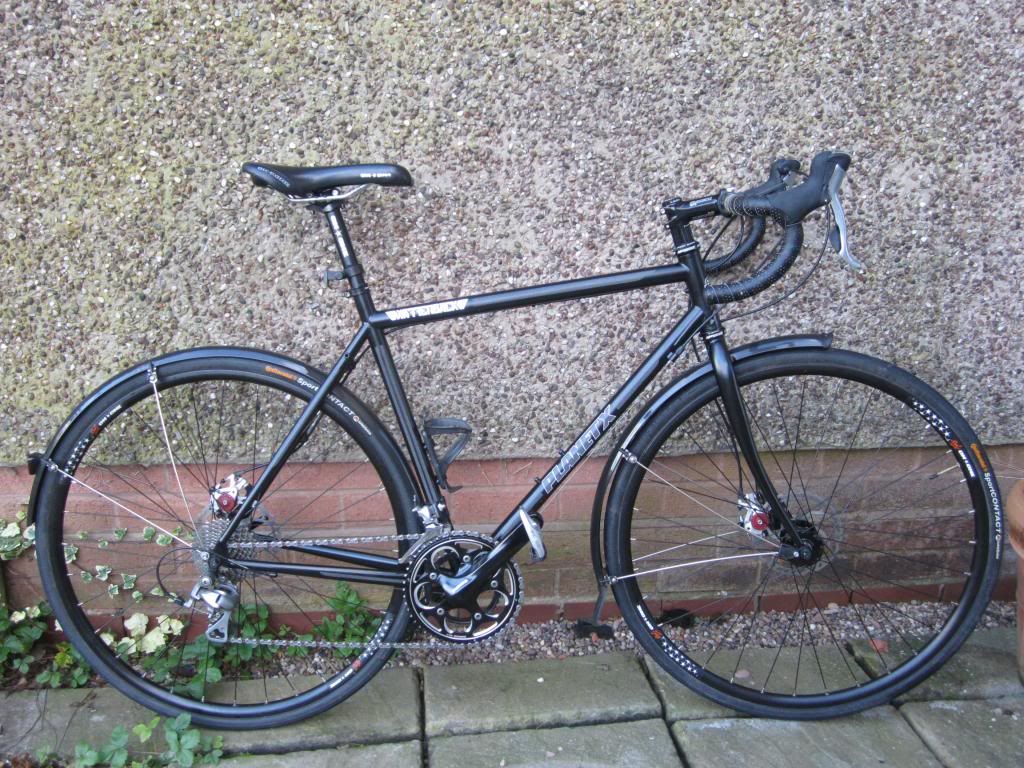 I have had this Kaffenback for about a month and I am very impressed. The picture was taken just after I cleaned the bike up after a week of muddy and flooded lanes.
It is standard other than the SKS mudguards which I fitted almost immediately - this is my first road bike with mudguards, and they are just brilliant for the mucky country lanes around me. As are the BB7 disc brakes - no more grinding away of the rims.
The bike isn't light, but you quickly get used to it, and no doubt when I go back to my "best" bike it will feel so much more "sprightly".
Pete