Forum home
›
Mountain biking forum
›
Your pics and vids
No trail parks here, just lots of mountains
Festerfeet
Posts: 90
I am a Brit living in Western China, most of the crazy locals buy mountain bikes and ride them on the road so their wheels don't get muddy!
There are no trail parks here, no official places to ride and a very limited mtb scene but there are loads of lovely mountains.
Having recently brought my new bike, a Ghost Cagua 650b E:i back from the UK it needs to be used and we went out for the day to an area called Wenchuan. This area was hit by an enormous earthquake in 2008 causing a huge loss of life and serious damage to the local infrastructure. This place is only just getting back on it's feet and local tourism is being encouraged but it is a beautiful mountainous region.
As eccentric foreigners we were not going to be deterred by earthquakes and landslides when there are virgin mountains to ride.
It should be said we are not gnarly free riders looking for the next big thing, just enthusiastic newbies with no common sense and a set of wheels.
We drove as far as we could and put our wheels on and hit the mud track up to the mountains
This is me and my new bike - well the bike looked good!
The trails completely covered by thousands of tons of landslide so we have to clamber over carrying our bikes
Sometimes the trail has fallen away so there is more carrying while pressed against the side of the mountain.
Even getting up the 'easy' bits is tough with the thin air at this altitude.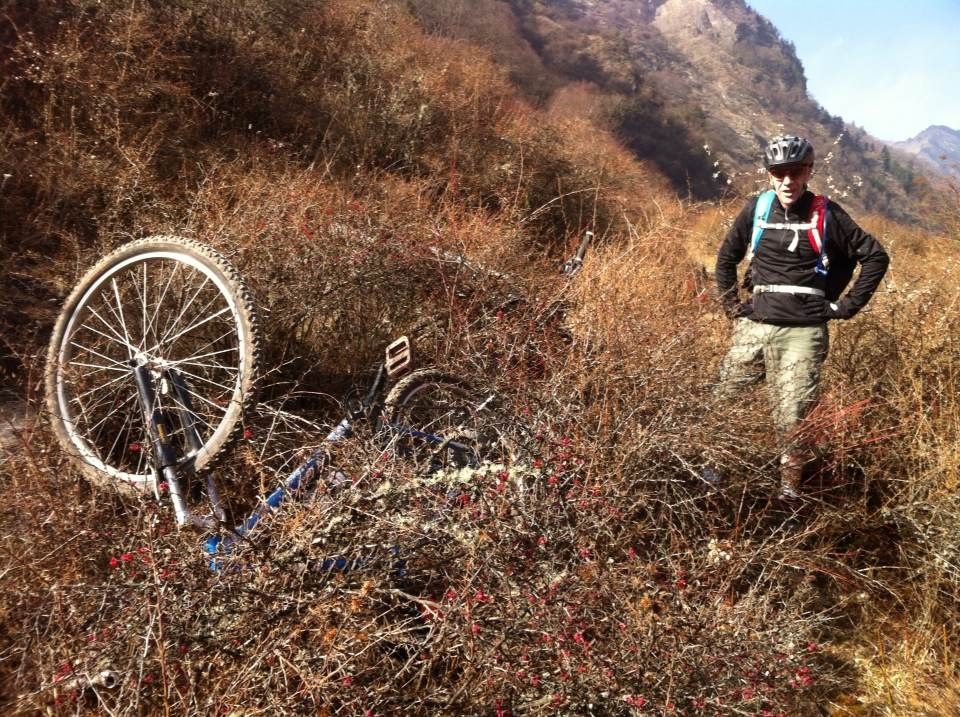 There were a few crashes but this on into thorn bushes was pretty painful!
But the views are great and there are even some flat bits near the top, this is a Yak meadow (sans yaks)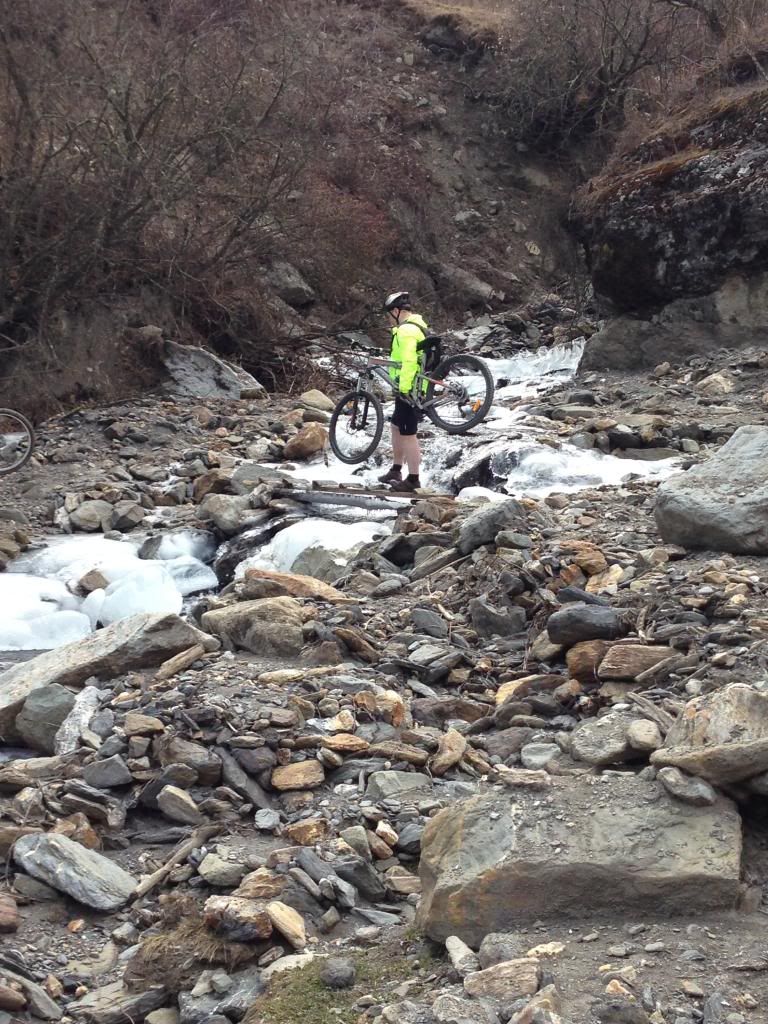 The sunshine is warm but in the shade the streams freeze up and ghetto built bridges are essential if rickety.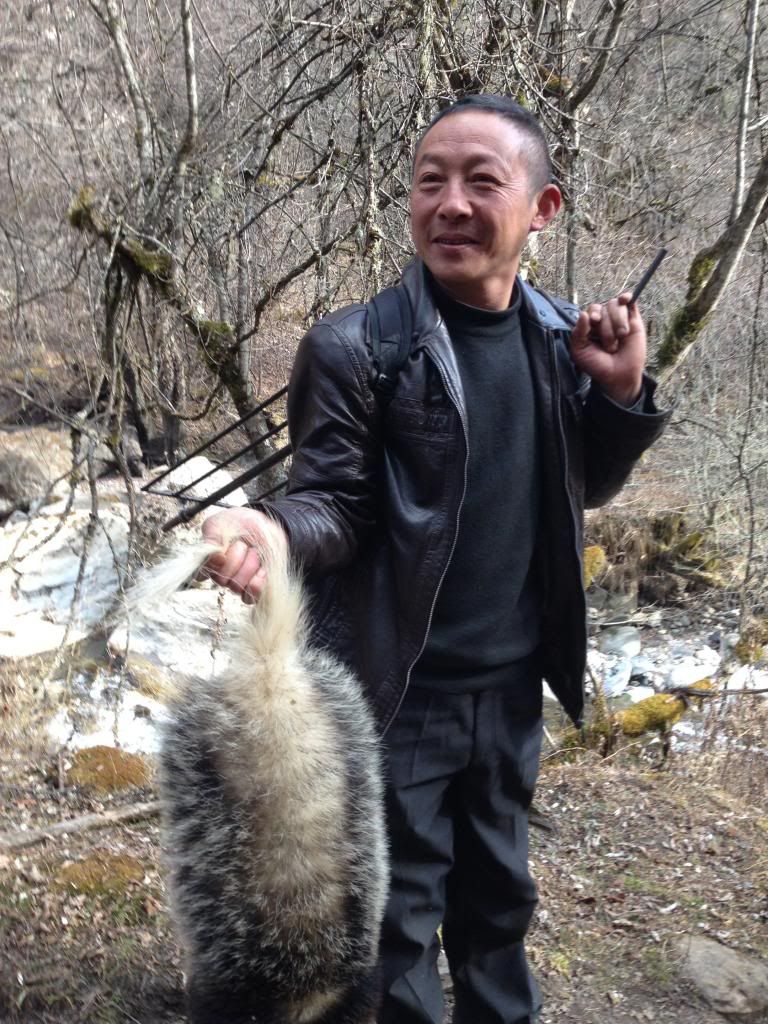 Even in the remotest areas we bump into the very friendly locals - badger stew for dinner anyone?
In fact everyone we met was lovely although they couldn't understand why the sill foreigners wanted to take bikes where most wouldn't walk but what a great day out, 4.5 hours up and 40 minutes down.
Really stretched my lack of skills and fitness but I think the new bike enjoyed it.
Please excuse the phone pics, I hope your Sunday was as good as mine.