Forum home
›
BikeRadar team
›
Discuss the website with the team
That BetFair ad

MattC59
Posts: 5,408
Right, before I start, I have
had
to change my DNS to a server which blocks ads in order to post a new topic. Surely that is not a way to make a forum useable !?
Anyway, below is a screen shot if how the Betfair ad screws up the forum. As you can see, it covers the side of the forum, with no option to close it. This means that (when viewing a post) half of the text and a number of buttons are also covered, including buttons such as 'Reply'. If you ignore the numerous objections to the presence of ads, I'm sure that you'll agree that this implementation makes the forum un-usable.
In addition, we have been reminded on numerous occasions that this is a family forum, do you really think that promoting gambling suits such an environment, and that doing so is not somewhat hypocritical ??
I'd be interested to hear your response.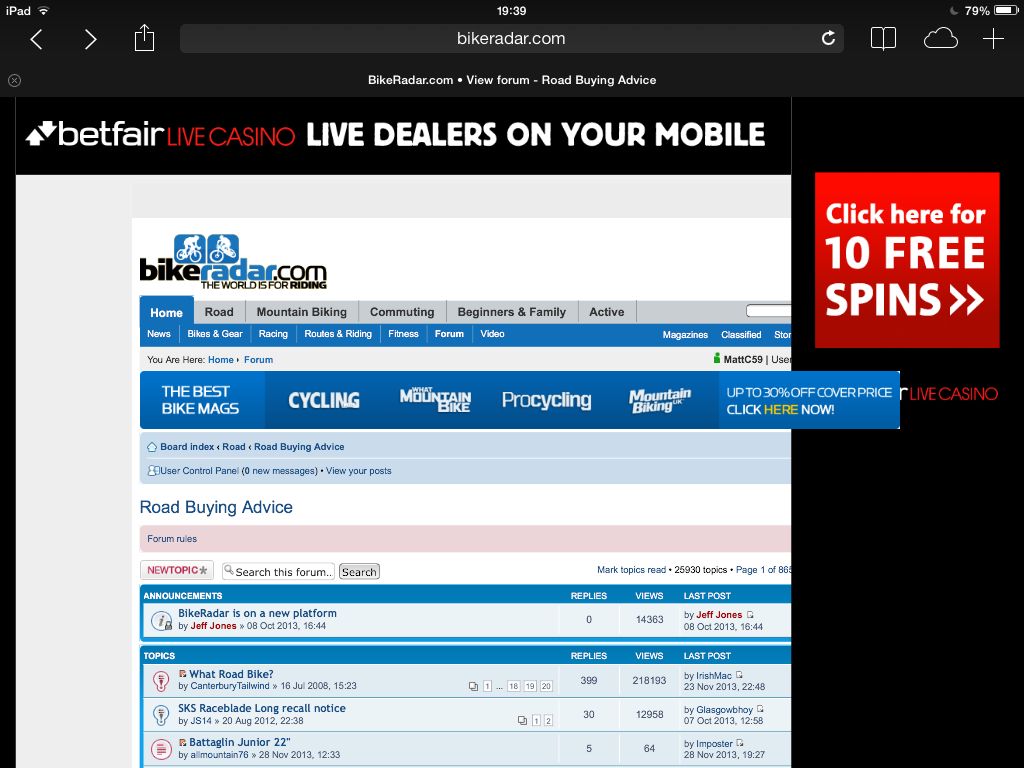 Science adjusts it's beliefs based on what's observed.
Faith is the denial of observation so that Belief can be preserved