Forum home
›
Road cycling forum
›
Your road bikes
Giant Peloton Superlite
outcastjack
Posts: 237
This is my new '94 (I think) Giant, I got it for a decent price and it is more or less mint except missing shifter hoods and some cosmetic rust on some bolts and spots of it coming through the chrome on the headset cups.
It rides really nicely and has some really nice details, the seat cluster is super tidy and the fork crown is also quite neat. It weighs a bit over 9kg so doesn't quite earn the name but not bad for a ten year old bike.
I can't find much info about these bike on t'interweb so if anyone knows about their history, where they sat in the range etc it would be great to hear it.
Does anyone know if these shifters (the up and downshift levers are one piece of plastic) take the same hoods as the later pointy top ergos?
Please excuse the photo quality, I crashed with the phone in my back pocket and cracked the lens.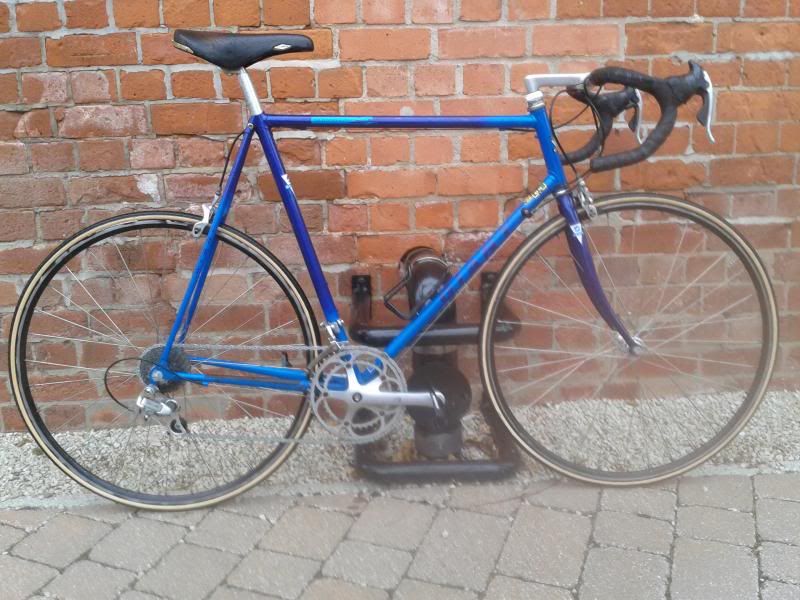 Super early Mk1 ergoshifters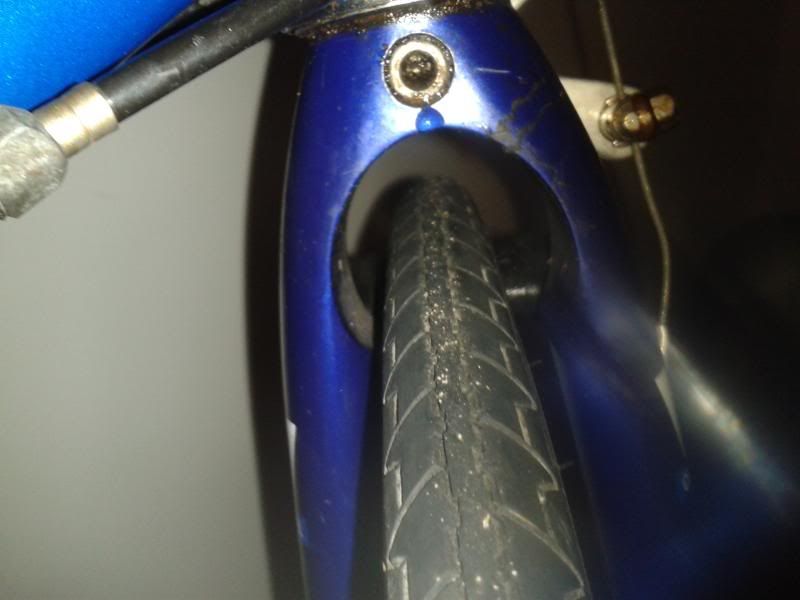 Frame: Giant Peloton Superlite CroMo
Forks: Giant Peloton Superlite CroMo
Bars: Sakae Custom Anatomic
Stem: Unbranded quill
Headset: Giant Branded by Tien Hsin
Bar Tape: Deda Elementi
Shifters: Early 8spd Mk1 Campagnolo Ergoshifters
Calipers: Campagnolo not sure of level
Front Mech: Campagnolo not sure of level
Rear Mech: Campagnolo 8spd, no other markings but looks identical to a slightly newer mirage mech I have on another bik.
Saddle: San Marco Rolls
Seat Post: ?
Seat Post Clamp: Integrated
Cranks: Campagnolo 170mm
Chainring(s): 53/39
Chain: KMC 8spd
Cassette: Early Campagnolo 8spd, none of the funny shaping to aid shifting on later 8spd stuff that i have.
Pedals: Exustar EPS-R
Bottom Bracket: Campagnolo
Front Wheel:
Rim: Unbranded, but pretty light alloy clincher
Spokes: 32
Hub: Campagnolo
Tube: Michelin A1
Tire: 700/20c Michelin Dynamic Classic
Back Wheel:
Rim: Unbranded, but pretty light alloy clincher
Spokes: 32
Hub: Campagnolo
Tube: Michelin A1
Tire: 700/20c Michelin Dynamic Classic
Accessories: Bontranger alloy bottle cages
Weight: ~9-10 kg