Forum home
›
Road cycling forum
›
Your road bikes
Planet X Carbon
meagain
Posts: 2,331
My first "road bike" (altho' I dislike the term being synomous with what I'd call a replica racing bike - ALL bikes are road bikes) for probably 8 years. Cheap as chips - bought on here less the expensive 'bars it was wearing to keep price down and replaced with cheapo Eastons). Easton EC90 SLX forks - fine for my 120 lbs. No doubt could easily be made a lot lighter - but at some 15lbs below what I've been riding for last 15 mths or so it feels like a feather!
Just over half a grand and probably the second smoothest bike I've had - second only to a 16lb TCR carbon, but then that cost me 1600 quid to put together from mainly second hand parts 9 years ago!
Starting from only a grand the new ones must surely be an absolute bargain! And, no, no connections..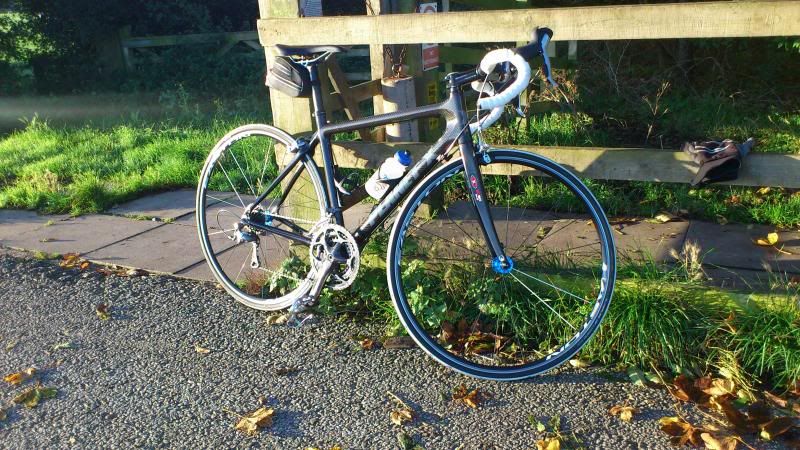 d.j.
"Cancel my subscription to the resurrection."