Forum home
›
Mountain biking forum
›
Your mountain bikes
Specialized FSR XC comp 2008, and injuries!!
staggera99y
Posts: 51
Hi all, had a GT Zum and popped pics on the GT thread, sold it and moved on to a fs bike.
Picked it up cheap but it needed de-dog hairing!!!!!
Stank of dogs and absolutely covered in hairs.
Stripped cleaned degreased/lubed and cleaned.
It came standard apart from the rims which has been swapped for a set of Quandro wheels & hubs in silver, can't seem to upload the pic, the bike just looked wrong, so I picked up a pair of Mavic 317 disc rims with Maxxis high rollers 26x2.35, totally changed look of bike!!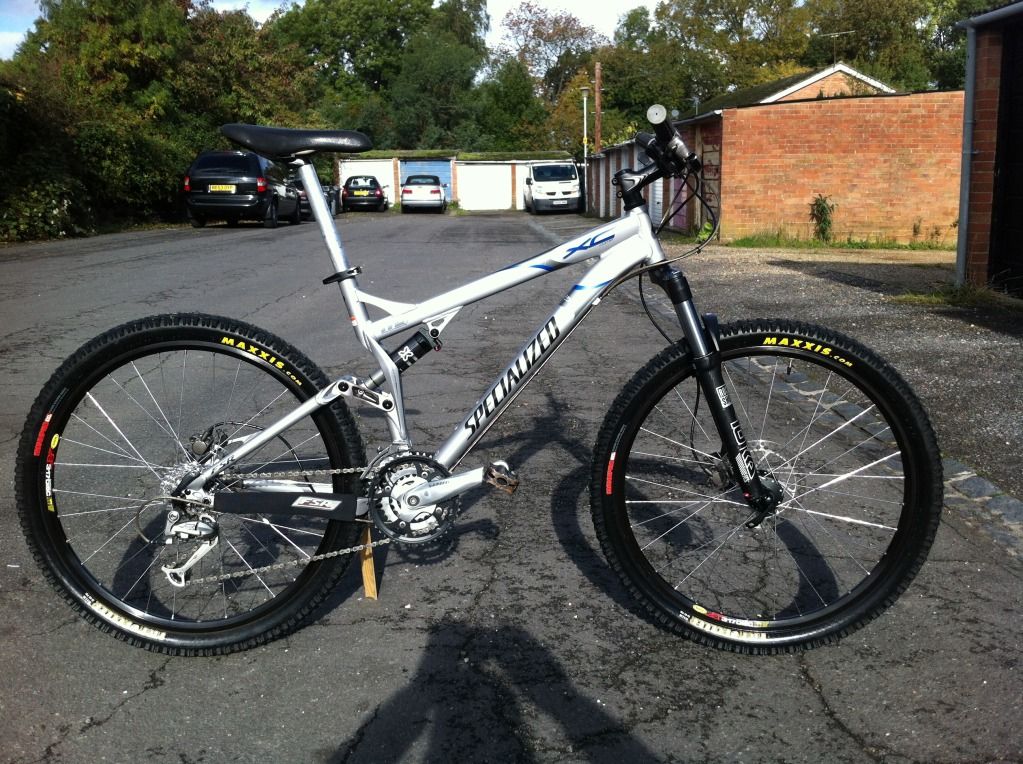 Had a day off so I thought il give it a test ride!
Swinley forest blue run in mind. Nice leisurely ride.....
Here she is
About 10 mins into the ride I hit a 2ft jump and as I landed the front wheel slipped from under me resulting in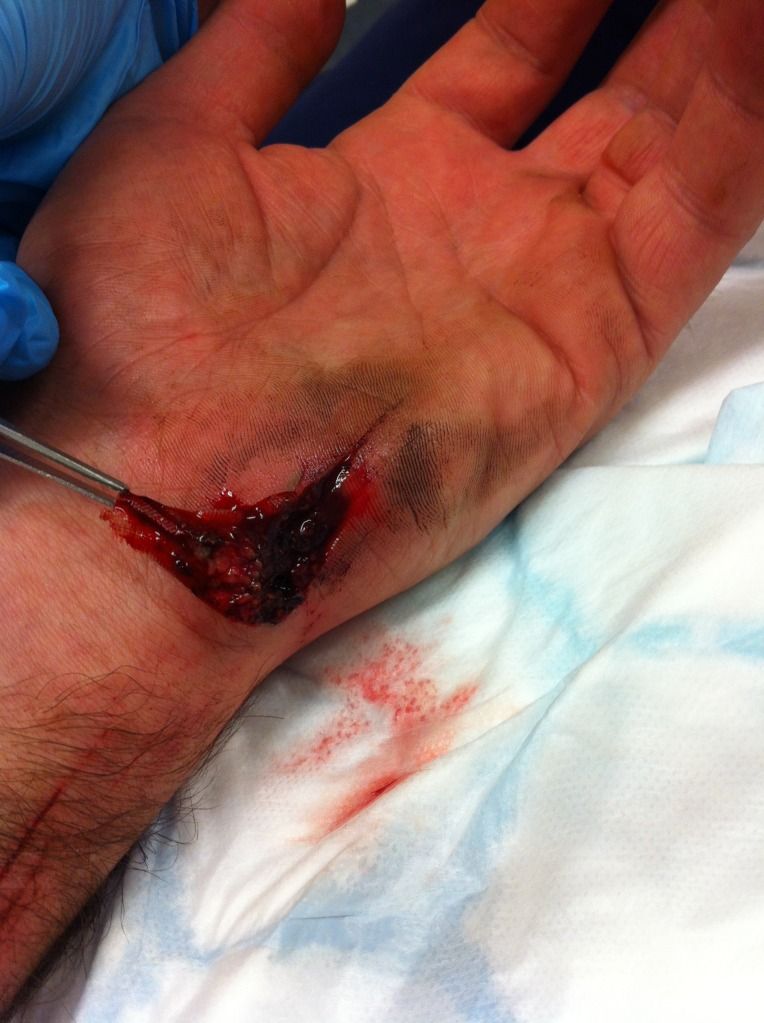 5 stitches & 4 steristrips, I had to drive 17 miles with hands throbbing and claret everywhere.
All fixed up, forearm had several lacerations as well.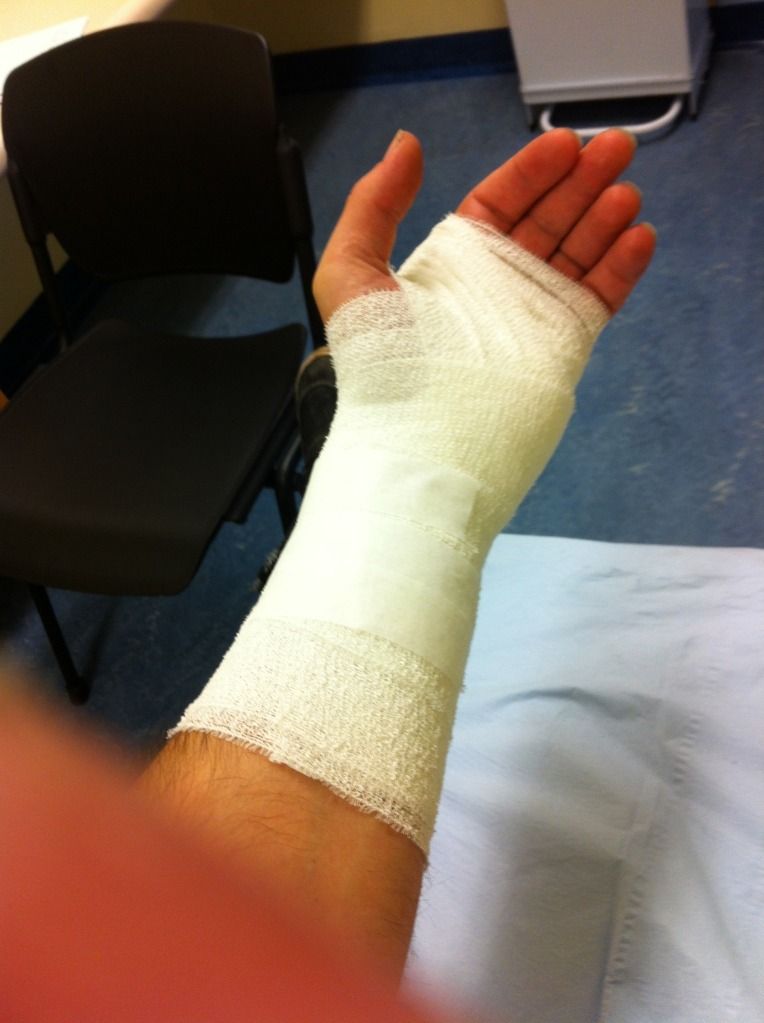 My right hand looks like it's lost out in a scrap to the cheese grater lol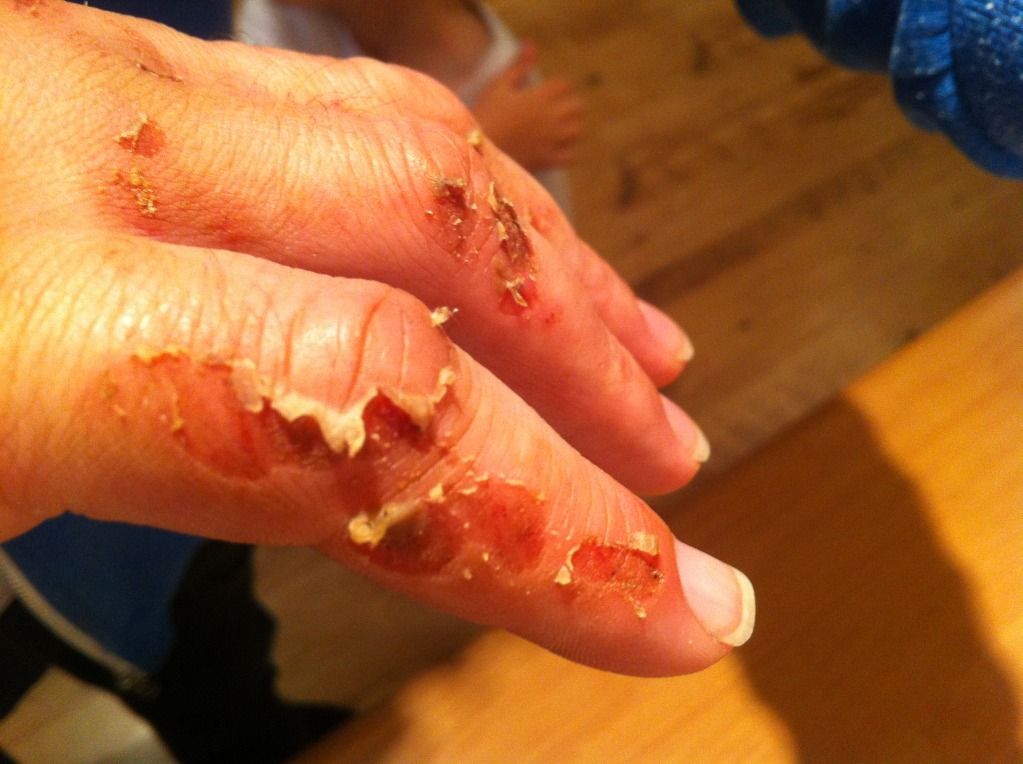 Oh and left knee somewhat bruised. Also my ego lol.
Haven't checked the bike yet but had to ride it 2 miles back to the car and it seemed ok.
Pads and gloves are required I believe
Comments welcome on the bike and injuries!!
Darrell