Forum home
›
Road cycling forum
›
Your road bikes
Planet X Exocet 2
bigdaveskinnytyre
Posts: 218
This will be my weapon for a return to TTs next year.
It's the current offer of Exocet 2 with Dura Ace 7900 and Pro Carbon 101/82 for £2K. I think it would be hard to get more bike for the money.
I've swapped out the standard bars for a hybrid Zipp Vuka Basebar and pads with USE extensions, I've added Dura Ace pedals and will probably swap the brakes (to Dura Ace) before it gets ridden in anger next year.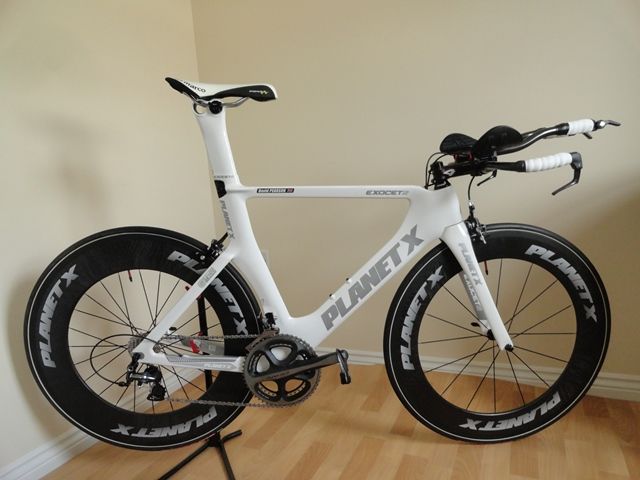 Nil Points