Forum home
›
Mountain biking forum
›
Your mountain bikes
Boardman (sorry!) Pro HT
johnsav
Posts: 775
Not another Boardman I know....
Picked this one up for a cheap price of £849.99 - was the 5th Boardman I've had from Halfords since May. All the previous ones had serious problems.
Anyway, this one seems OK so far. Only issue has been with the direct mount front mech. Either the boss was wonky on the frame or the mech was no good (I suspect frame) but it wouldn't set up properly. No amount of adjustment worked to allow the gears to operate though the whole range and the mech never looked parallel. So I binned that and fitted a normal clamp type XTR mech. Works beautifully now and wish I'd done it sooner to be honest.
Had a slight creak/click coming from the BB30 whilst riding last week. I stripped the crank out, cleaned and greased and all seems ok now. Will keep an ear open though.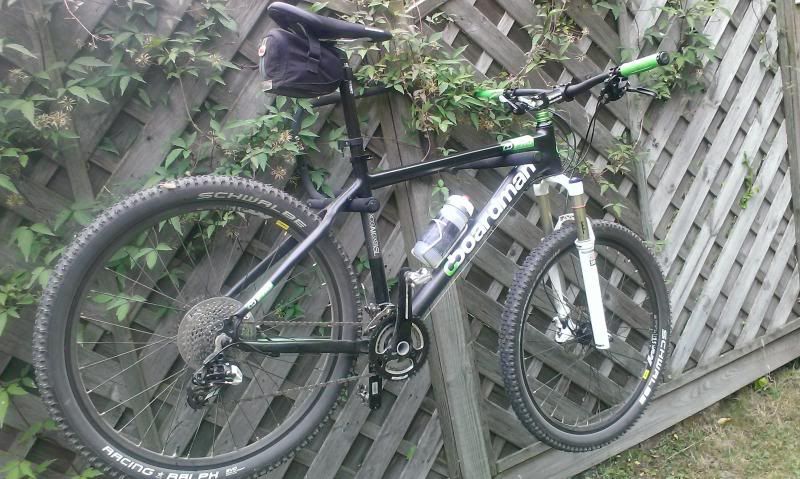 Just had a week down in Dorset riding and it's performed well. Really impressed me around the runs at Haldon Forest near Exeter.
Hoping to go to Bedgebury forest near Hastings in the next week or so and then a trip to wales to sample some of the centers up there.