Forum home
›
Road cycling forum
›
Your road bikes
Merida Scultura comp 904-2014
Cymru Boy
Posts: 9
Well I picked up my new ride today from my LBS.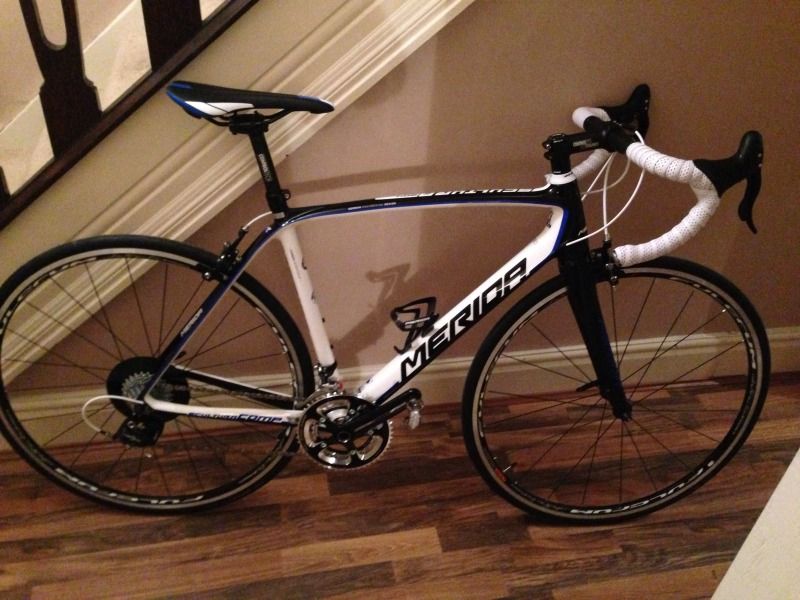 Merida Scultura Comp 904
Campagnolo Veloce Groupset
Fulcrum Racing Corsa Rims
Continental Ultra sport tyres
Full spec
HERE
This bike is the new 2014 version. It comes as standard with Shimano 105 Groupset but I'm a Campag fanboy so had my LBS swap it out (saved £250 by doing this aswell).
It's also supposed to come with The new Fulcrum racing sport rims but apparently these are a Shimano only wheel (even though Fulcrum are made by Campag lol). So I have ended up with the Racing Corsa. I have tried googling these to see how they compare to the new Racing Sports but cans seem to find any info on them?!
Anyone know anything about them?
Am looking forward to running her in tomorrow and will post better pics when I have a bit if daylight.
Thanks for looking and any opinions welcome (try not to be too harsh lol) :-)