Forum home
›
Commuter cycling forum
›
The workshop
Project bEbay bike
monkimark
Posts: 737
OK, so I have an old British Eagle moutain bike sitting in the shed, gradually rusting to death and I'm planning on turning it into a 'family bike' that I can put a baby seat on full time to save messing about with brackets etc on my proper bikes when we go out for a pootle round the park.
It's a bit of a tip at the moment but I can replace most of the parts from stuff i have lying around. I think I'll probably need a new front wheel as it's missing a few spokes, plus a new crankset as the spider on the existing one is a bit bent
Plan is to strip all the parts, spray paint with rattle cans and then put it back together as cheaply as possible - probably a sngle chainring up front and 7 speed cassette at the back.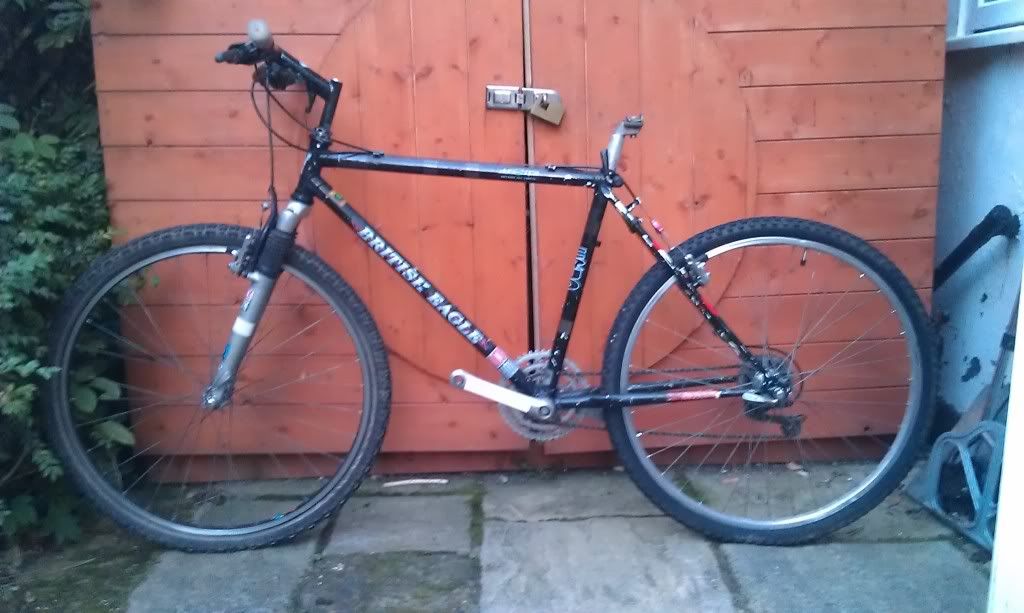 So a few questions:
1) Is Nitromors the best way to strip the paint (reynolds 531 steel) - I've read a few conflicting reports online.
2) Any tips on painting from people who've tried before - I've sprayed a few bits before but never a bike frame
3) Any inspiration for colour schemes? I was thinking green & white ish with the lugs a different colour to the tubes but I suspect it'll be difficult to mask off cleanly.
4) What clear laquer do people recomend for hard wearing? It's never going to be as tough as powder coating but I'd rather it didn't immidiately chip off.
Thanks in advance.
Mark