Forum home
›
Road cycling forum
›
Cannondale Caadx Tiagra road 2012
charliephipps
Posts: 6
Hey guys.
I'm a rookie cyclist whose recently got into road biking. This summer me and my friends are cycling from John O'Groats to Lands End and I need to consult your wiser minds on what bike would be suitable.
For a ride like this I'm going to need something reasonably fast, but sturdy and something which won't puncture every 10 minutes. It also needs to be able to handle different road surfaces. Over doing a bit of research I've thought the Cannondale Caadx Tiagra road/cross 2012 looks a decent bet and I've lined up to buy one for £425 on Monday.
Do you think this is a reasonable choice and decent value for money, or should I back out and look elsewhere?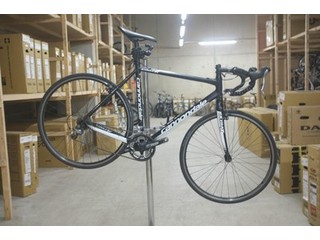 Any thoughts would be appreciated