Forum home
›
Commuter cycling forum
›
Commuting chat
Hub vs 'Bottle' dynamos
bails87
Posts: 13,317
So I'm thinking of fitting a dynamo powered light to the 'hack bike'.
I can either use a 'bottle' dynamo which is the cheaper option to buy, but will possibly mean new tyres, and looks like a little more fuss in use, it certainly doesn't look as neat as the other option, which is the hub dynamo.
They look like they're more powerful, a tidier solution, plus there are no worries about it chewing up the sidewall of the tyre: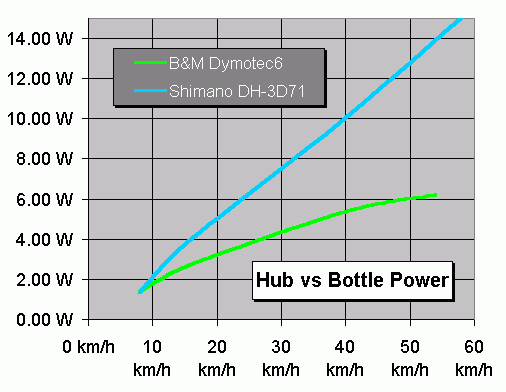 The hub option means a new wheel, but I can build that myself or buy one fairly cheap from Spa Cycles.
So, any tips? Are the bottle dynos a poor compromise compared to the hubs?