Forum home
›
Mountain biking forum
›
Your pics and vids
Swinley forest in the snow!
Lars1974
Posts: 105
Hi all,
Yesterday a few of us went to do a few hours riding in the snowy Swinley forest! It was great fun!
Here are few pics...i am on the right and my mate Jay on the left.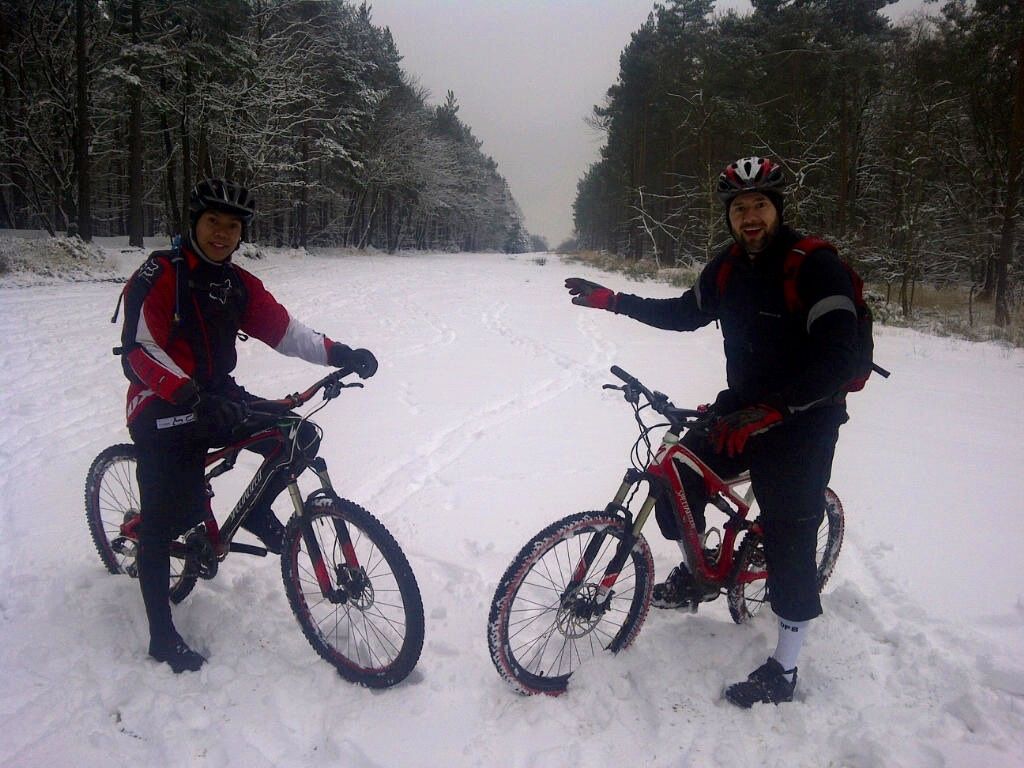 Here my stumpy lying in the white stuff....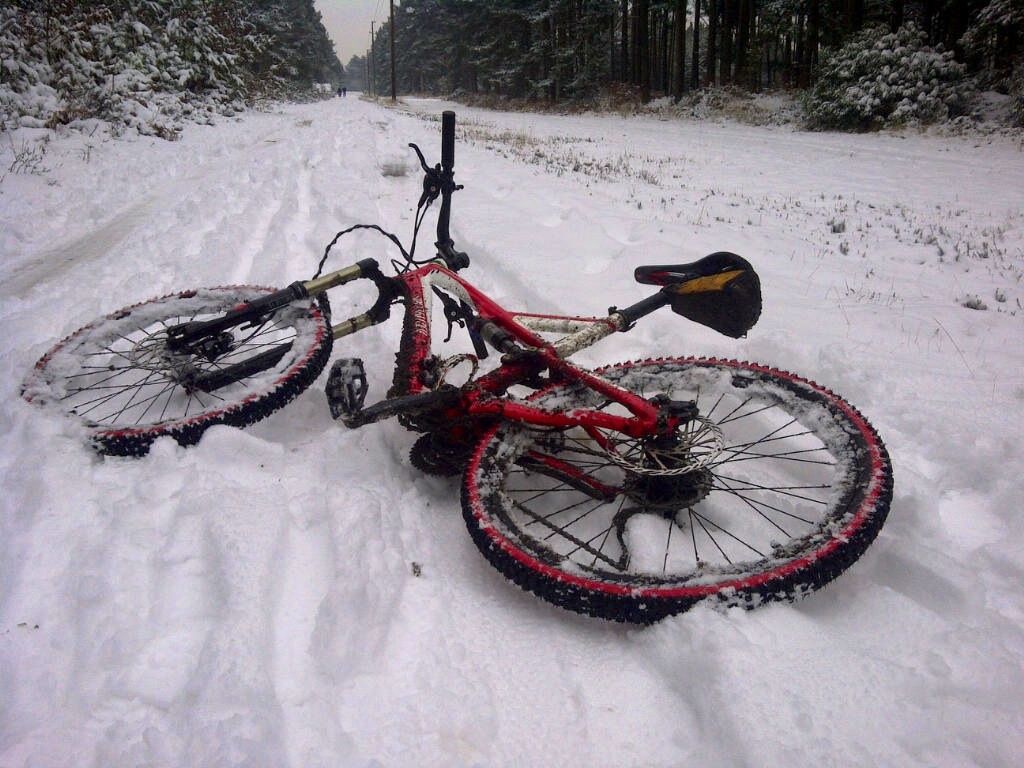 And finally one pics on the trail....its tough in places but we did ride the usual corkscrew, labyrinth....all new trails are still closed of course. The newly fitted Panaracer Fire XC pro are brilliant in the mud and snow!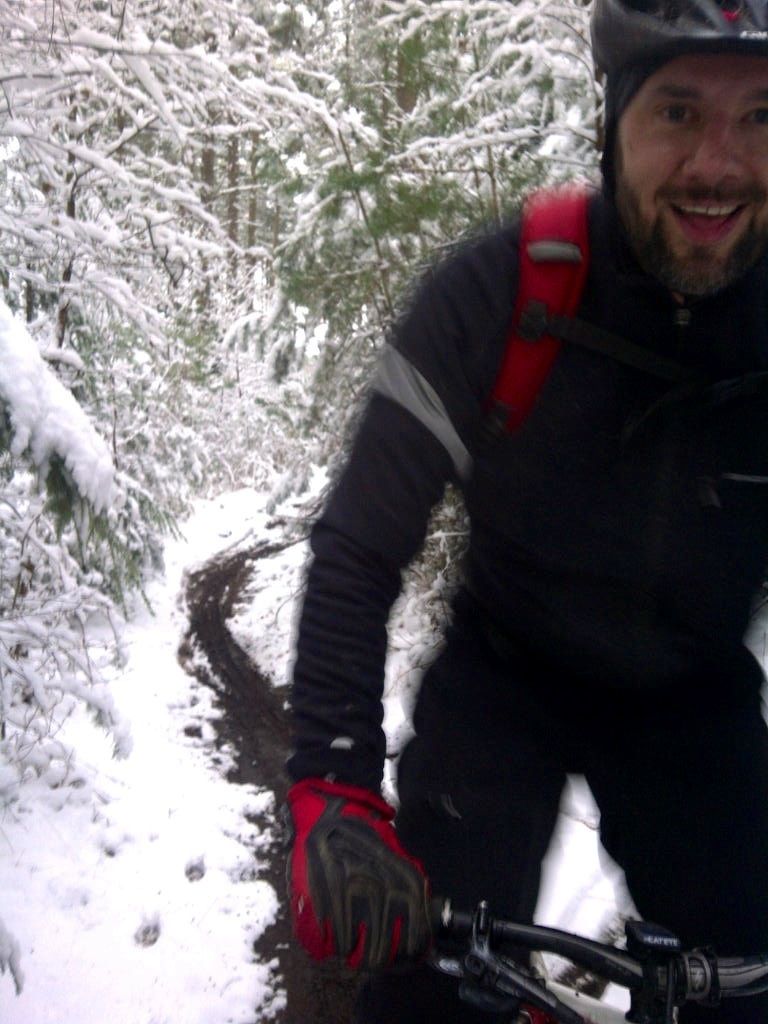 We did see a few rider out too...
Anyway this is it for now. Just dropped my bike of at the local dealer as my rear shock makes air leak noises and needs a service....so i have to use the hardtail if i want to go out again!
Great fun in snow!