Forum home
›
Mountain biking forum
›
MTB workshop & tech
Some hub advice
PashleyRider
Posts: 180
Hello,
I recenly bought a 'good condition' Whyte 15mm front hub off eBay and unfortunately it arrived with a bent flange. I have had no contact back from the seller and doubt I will... It cost £12 delivered after they accepted my 'best offer'
This is the damage: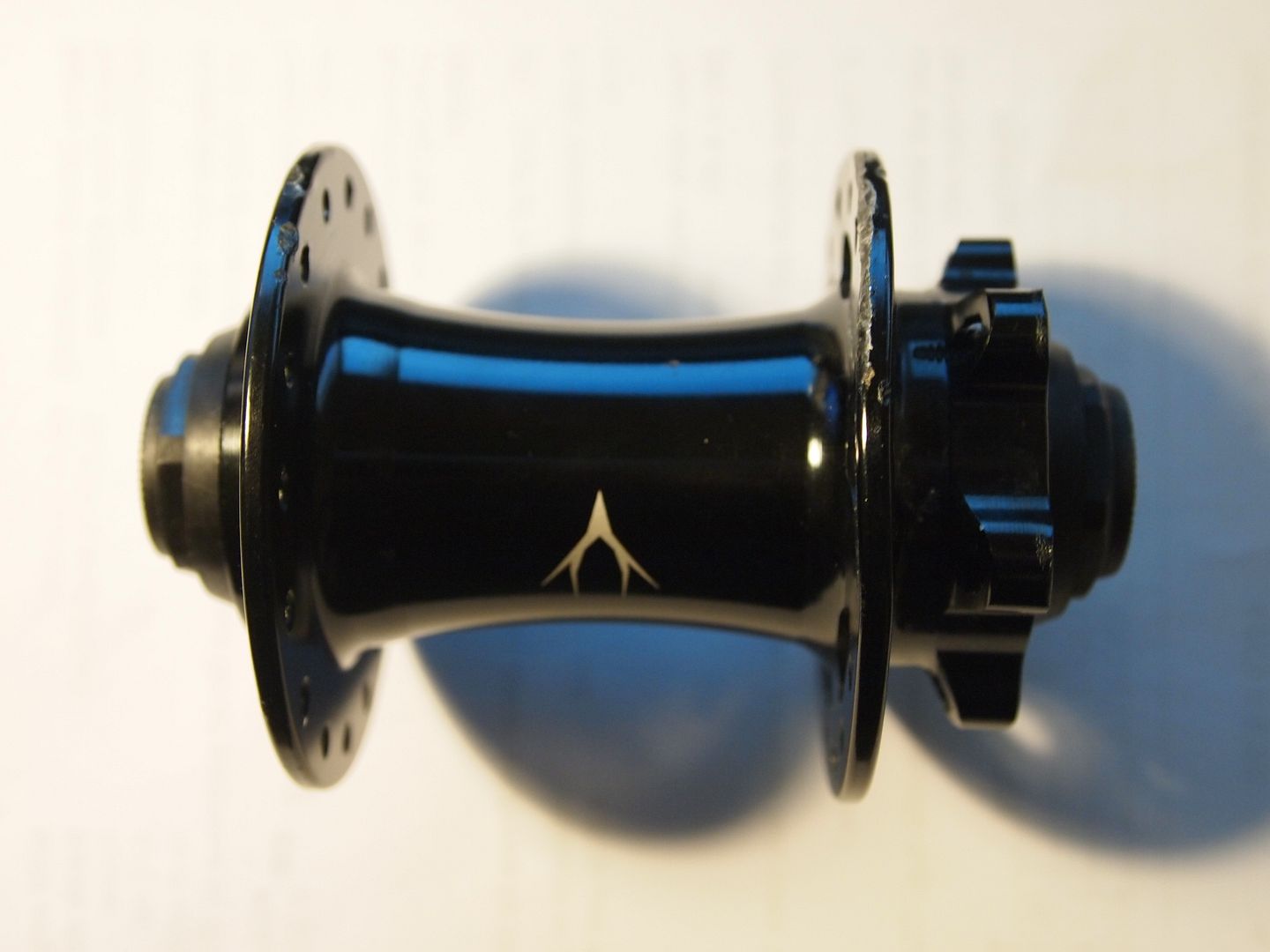 Now, will I be able to get away with running it? It is bent 1.5mm inwards and affects 1 spoke hole. I understand that trying to bend it back is not a good plan as it will weaken it further. The rest of the hub is fine and looks like new. I do XC mainly I guess, with a few little jumps and drops on the way, just the usual trail centre stuff.
Alternatively, what front hub should I be looking to get? I currently have a 9mm front setup (I was going to make an adaptor for the Whyte 15mm to run a 9mm through axle). I really can't afford to spend much, but will save if i have to as I want something that will run on 9/15/20mm forks to keep it reasonably futureproof. The Superstars seem a bit hit and miss with the bearings (and with new decent bearings you are entering Hope price territory), and Hopes don't seem to get much praise either with many people on here... or are they just being fussy?