Forum home
›
Mountain biking forum
›
Your mountain bikes
Newbie to MTB'ing - First purchase
sartios
Posts: 12
Hello all
New to biking and I am currently loving it alot, need to get a few more bits, hydration pack better gloves and a helmet!
Anyway I got a Claud Butler Stone River, second hand, but it was never used, with lights and some other bits, anyway not modified it in anyway apart from the outer edge of the rim was in silver which I have sprayed black as I prefer that look.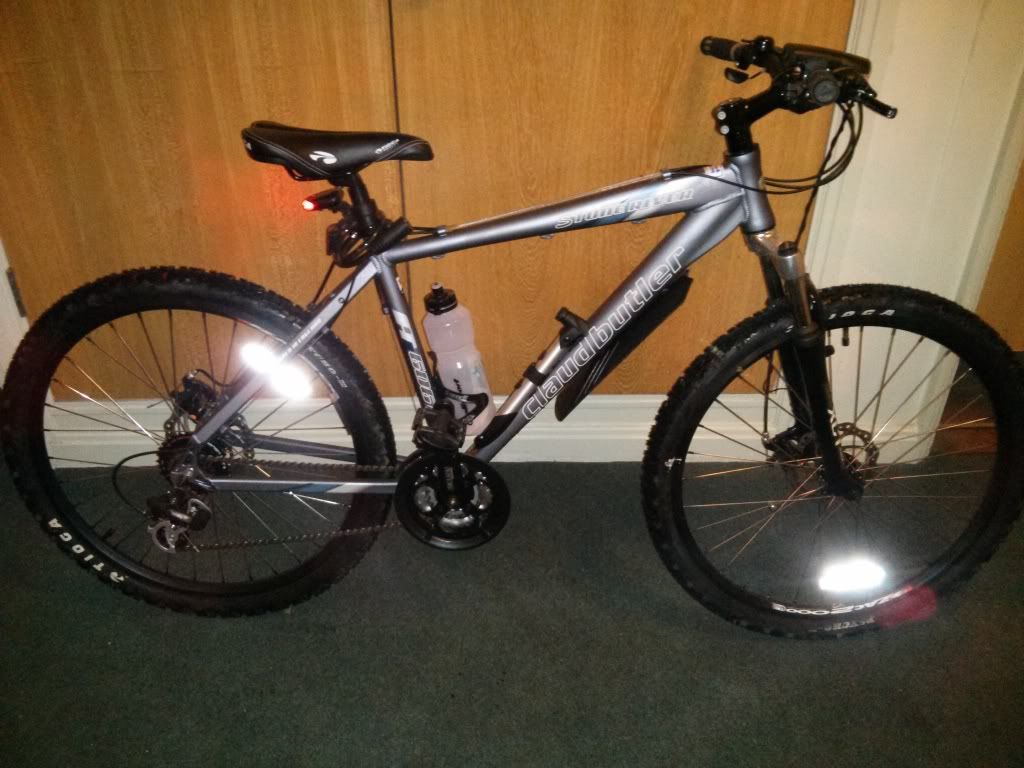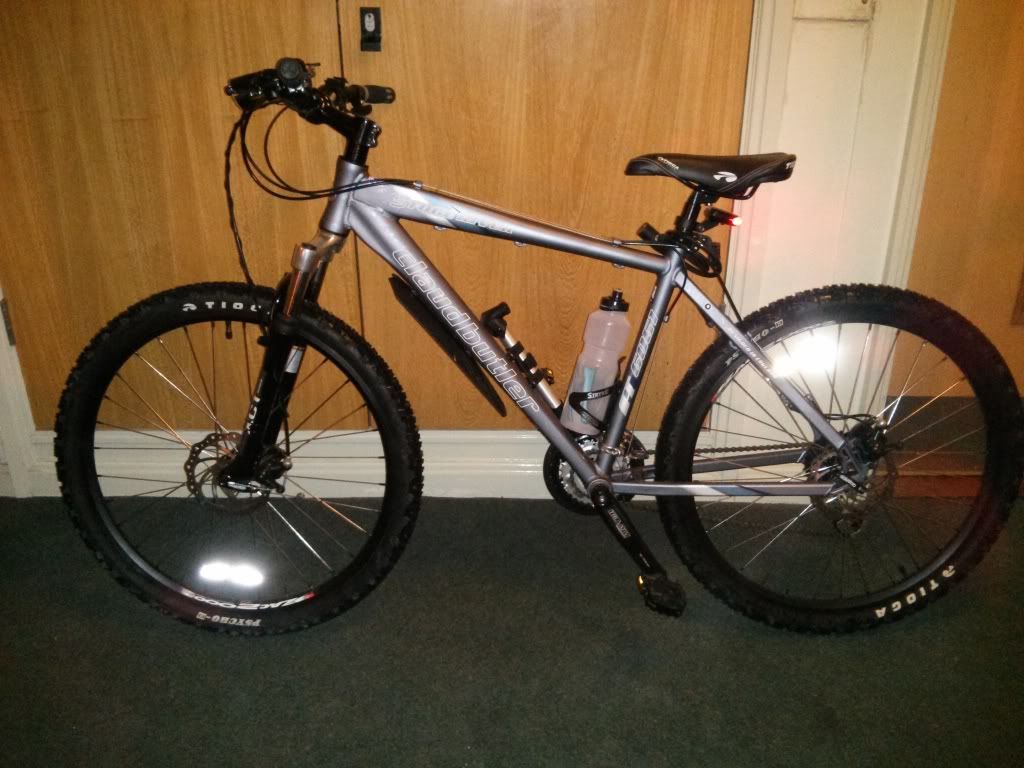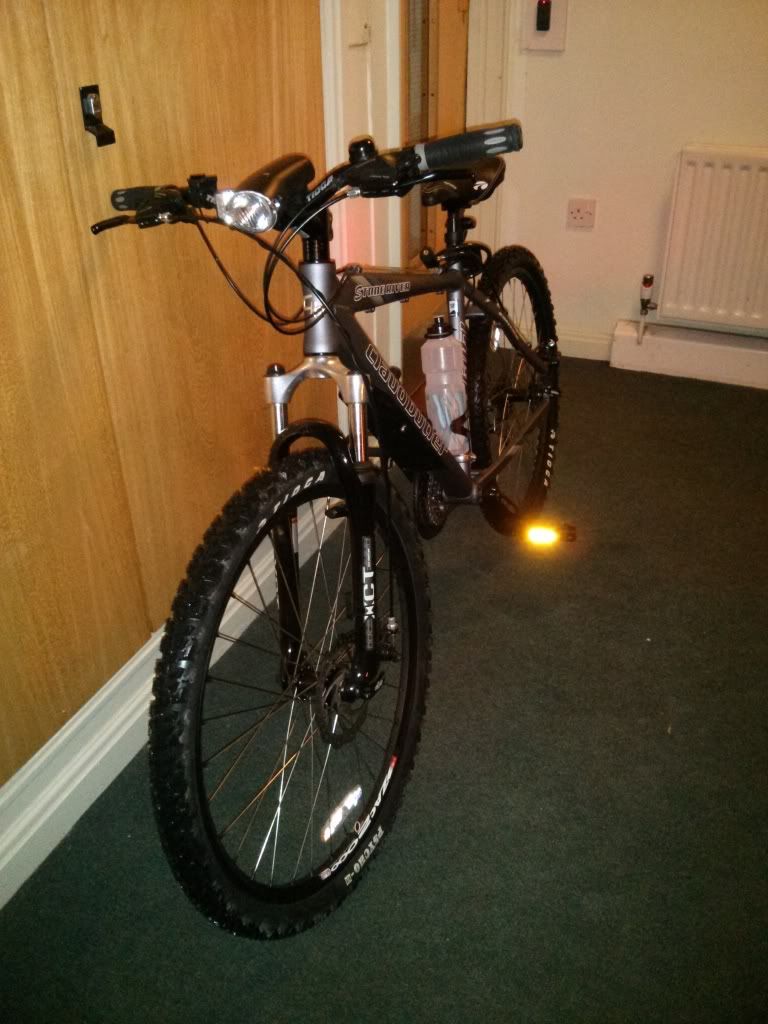 Great forum by the way!