Forum home
›
Mountain biking forum
›
Your mountain bikes
Turner 5 Spot, resprayed, rebushed & rebuilt
jaysonski
Posts: 128
This is a christmas present ive built up for my Girlfriend, proper labour of love as ive always wanted one of these for myself so took my time & just finished it in time! I was impressed how easy to the frame was to strip & rebuild & say a big thank you to Dave Marsh at Universal Cycles at Maltby for repainting the frame & rockers for me!
Pics: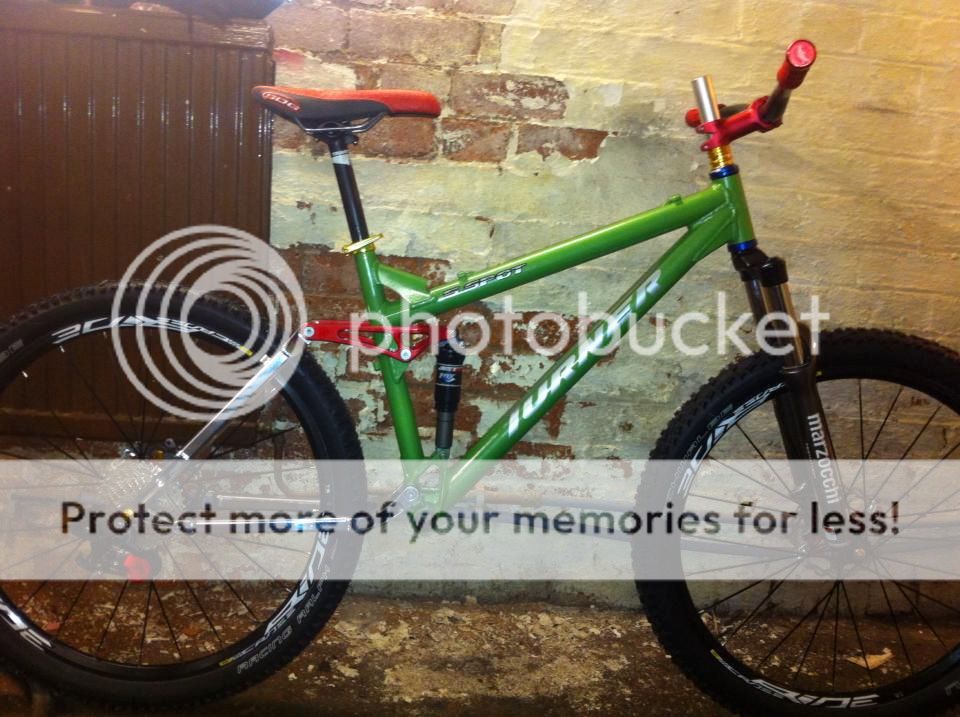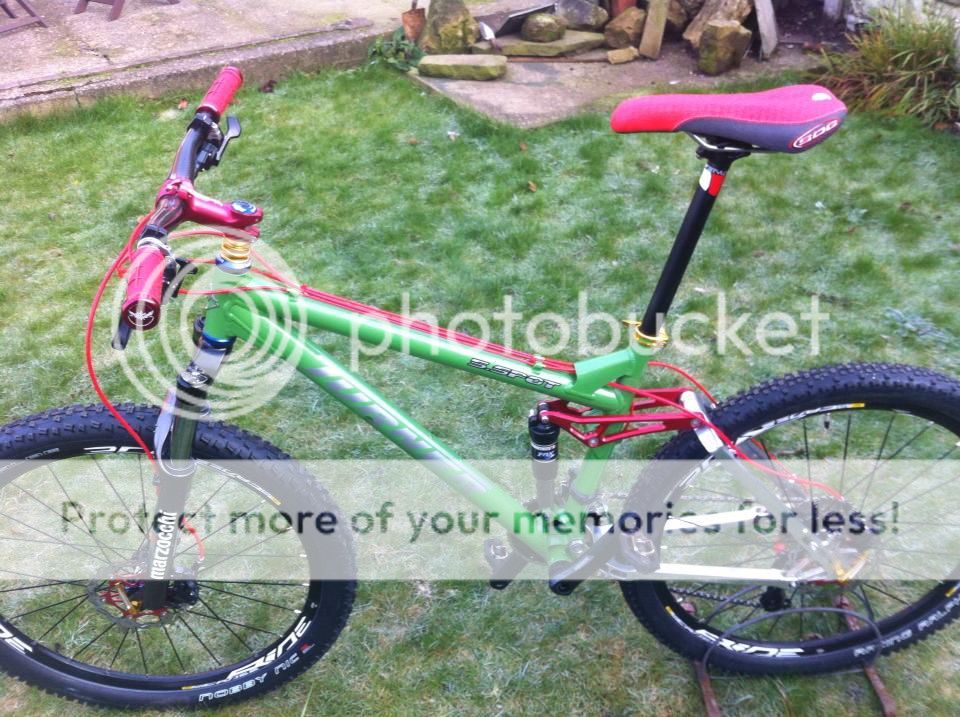 Frame: Horst Link Turner 5 Spot
Forks:Marzocchi Marathon 120
Bars:Ritchey Carbon Riser
Stem:Superstar
Headset:Superstar
Grips:Superstar
Bar Ends:
Front Brake Lever assy:Avid Elixir
Front Caliper:Avid Elixir
Front disc:Floaty rotor
Rear Brake Lever assy:Avid Elixir
Rear Caliper:Avid Elixir
Rear Disc:Floaty Rotor
Hoses:Red Chinese Ebay
Shifters:Sram X7
Cables:Red Jagwire
Front Mech:Sram X7
Rear Mech:Sram red carbon X9
Chain Device:
Seat:SDG
Seat Post:Truvativ
Seat Post Clamp:Superstar
Cranks:Sram X7
Chainring(s):
Chain:Sram
Cassette:Sram
Pedals:Superstar Nano
Bottom Bracket:Sram Gigaddy Gigeddy
Front Wheel:Mavic Crossride
Rim:
Spokes:
Hub:
Tube:
Tire:
Back Wheel:
Rim:
Spokes:
Hub:
Tube:
Tire:
Weight: 28lb
Other info: replaced the original (heavy) Romic rear shock with a Fox Foat, being the builder i took it out for 1st ride & was impressed, she's a peach!