Forum home
›
Road cycling forum
›
Best wet weather tyres?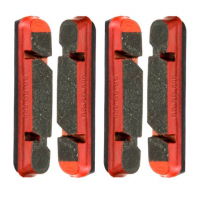 neeb
Posts: 4,467
Looking for some new tyres for the wet weather bike that 1) grip well in the wet 2) don't puncture every *#
@*#*
ride and 3) are reasonably light and feel fast. I'm not so worried about durability - if they can do all of 1 - 3 I don't mind having to replace them fairly regularly.
The main problem I have in the wet is puncturing through tiny pre-existing cuts, anything that can minimise that would be good...
I guess the default option would be Michelin Krylions, which I've used before - is there anything better?