Forum home
›
Road cycling forum
›
Opinions on Alchemy ELF front hub?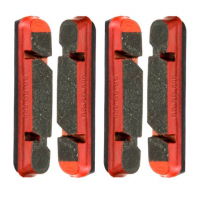 neeb
Posts: 4,467
Any disadvantages with this hub? Seems too good to be true, extremely light but supposedly builds a very stiff wheel because the flanges are very widely spaced (although they have a relatively small diameter).

Would I be right in thinking that this would make a wheel which is laterally stiff because of the increased spoke angle, but radially not-so-stiff because of the smaller flange? For a front wheel, presumably the only disadvantage of any decreased radial stiffness would be in braking? (if this was even detectable).