Forum home
›
Road cycling forum
›
Road general
Old Italian frame. Anyone recognise it?
TerrXL
Posts: 10
I picked up an old steel 56cm frame the other day and am planning on building something with it (haven't quite decided what.) One of its previous owners had decided it would be a brilliant idea to remove its original paint and repaint it with radiator paint with no primer underneath so I have no idea what brand it is. Would anyone like to take a guess?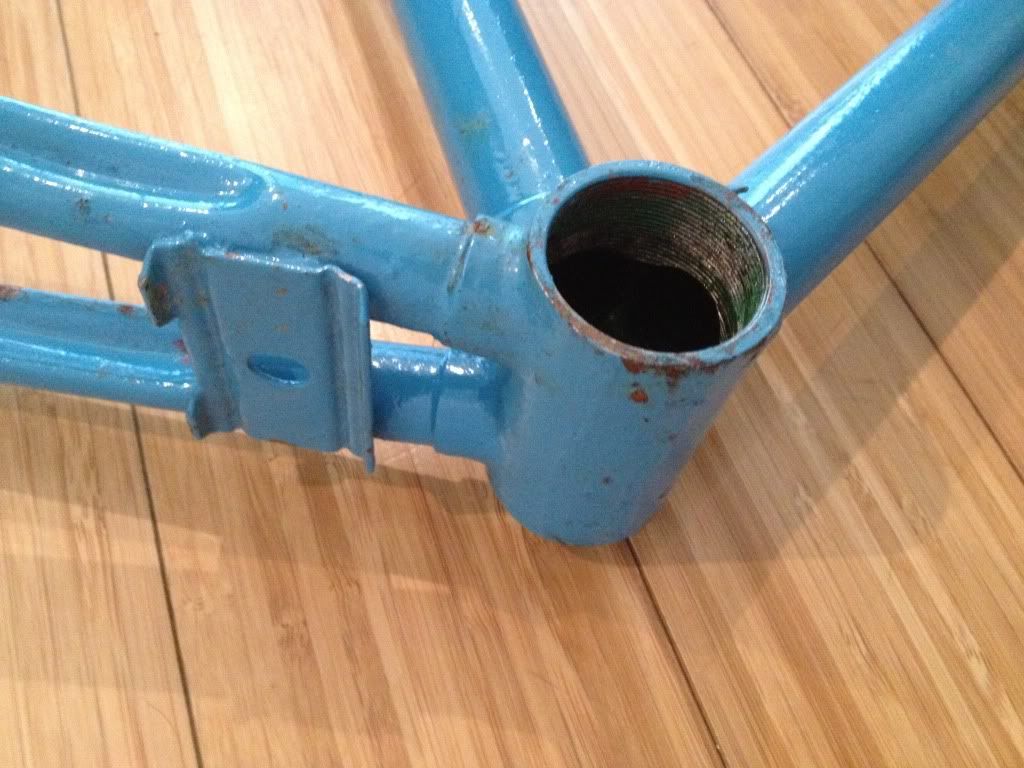 I'm pretty sure it's Italian as the bottom bracket shell is 700mm wide and the threads are Italian. It might be French too, I suppose. I took some pictures of the lugs, the BB and the top tube. I think those little hooks are for attaching a pump. So maybe it's an old touring bike?