Forum home
›
Mountain biking forum
›
MTB workshop & tech
Clamps, but what are they for?
Fodder666
Posts: 56
Hi,
Just got a new Specialized Stumpjumper Elite and along with the manuals and other bits was this pair of clamps: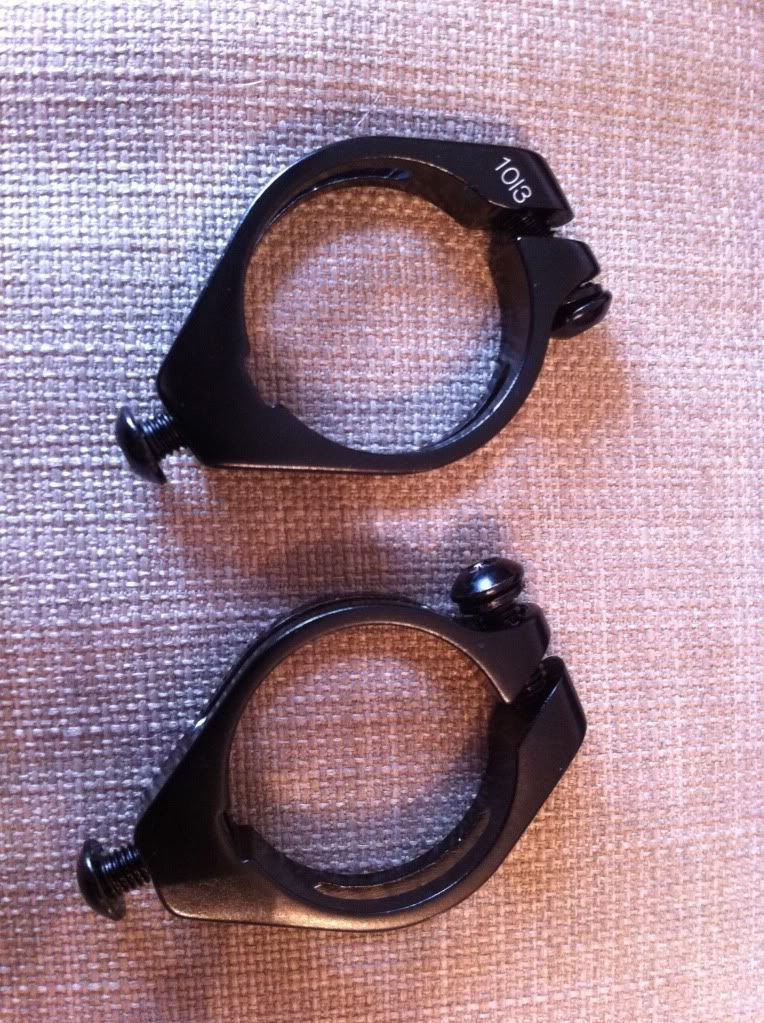 I've read the manual, searched the FAQ's on Specialized and tried google but still can't find what they are for, does anyone know? They are too small to be a seat clamp, aside from the fact there are 2 of them.