Forum home
›
Road cycling forum
›
Amateur race
CYCLESPORT INTERNATIONAL
CYCLESPORT1
Posts: 471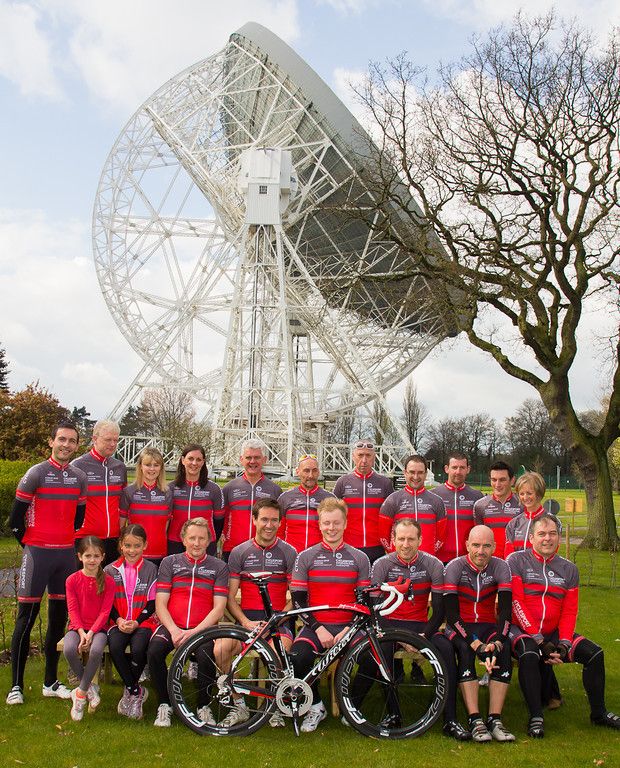 The reformed Cheshire based club CYCLESPORT INTERNATIONAL met at Jodrell Bank at the weekend for an official photo shoot.
Cyclesport International RT was formed in 1996 by the late Chris Knight and Jon Williams, in it's hay day the Manchester area team promoted many events from Road Race, Time Trials and Mountain Bike Races.
Team members often raced in Belgium and frequently took part in the Kampioenschap Tijdrijden Politie, Brandweer en Gerechtelijke Diensten at the Watersportbaan in Gent.
Chris, was also the organiser of the I.C.F. World Road Race Championships at Eastway (London) in the year 2000 and the 1994 I.C.F. World Cyclo-Cross Championships in Tatton Park, Cheshire.
Memorable achievements were:
Adam Betts - ICF World Junior Mountain Bike Champion
Robert Blackburn - Free Federations Veterans Mountain Bike Champion
Jim Shepherd - ICF over 60s World Time Trial Champion
After the death of Chris in the autumn of 2001 the team carried on for a couple of years before the dissolving.........
The relaunched club had seen there was a gap between an old conventional club and a racing team. We also noticed there was a lot of riders around Cheshire who were riding solo, that may benefit from being in a club. The idea of the new reformed Cyclesport International is to be as open as possible to all types of cyclist that have a goal in mind, this may be entering your first road race, entering a sportive, riding in groups or just with a goal of becoming a fitter cyclist.
The club officially re launched from November 2010, and from the off we were contacted by riders from Alderley Edge,Wilmslow and surrounding areas who had been looking for a club to join. Membership has been growing steadly since the off and now has over 40 members and are still looking for more.
The club is affiliate to British Cycling and CTT and has had it's first win of the year thanks to Rob Lockhart.