Forum home
›
Mountain biking forum
›
MTB general
Is it worth restoring/rebuilding this?
mattwood
Posts: 148
First and foremost, my apologies if this is in the wrong section! But I am a bit new to posting on here.
I sold my car last year to commute to work by bike and as such have become a more road-focussed cyclist. However, I am missing the days of hopping on my hardtail and shooting off down the trails with my friends like I used to.
The trouble is that having adopted the road bike as I have, my trusty old steed (2001 GIANT ATX 840) Similar to this one: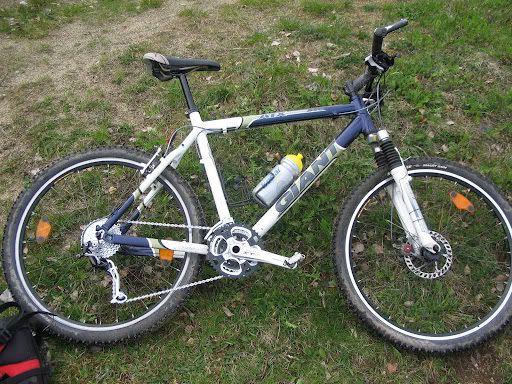 Has fallen in to a bit of a state.
Now, what I was wondering is; is the frame good enough to try salvaging? i.e. is it good enough to base a build/project on? It is worth noting that it 99% needs new forks anyway.
I would like to stress that I don't wish to plough money into it if its not worth the time/effort compared to buying a newer bike. Although I do really like the frame on this bike, I wouldn't rule out buying new.
If the frame isn't worth saving compared to a new bike, what would you value this frame at to sell, or is it a case of chuck it an start over?
Thanks for reading!