Forum home
›
Mountain biking forum
›
Your mountain bikes
2012 Lapierre Spicy 316 (still shiny)
blazingmonga
Posts: 97
Hi all,
I was a lucky censored this January and managed to get some back pay...which of course went towards buying all manner of shiny things, and a new bike too! After much consideration I decided to get a new Spicy 316 (from welovelapierre.com - who were very helpful) to replace my previous Marin Mount Vision. It's more bike than I will realistically ever need but it was also fantastic value so I couldn't resist.
Of course, I have added a few superfluous upgrades! Anyway, here is some not very dramatic photos and spec: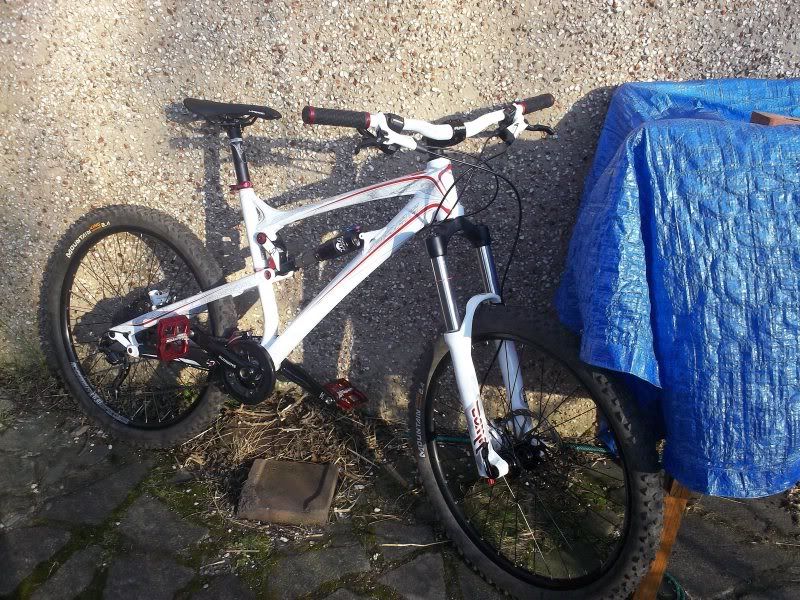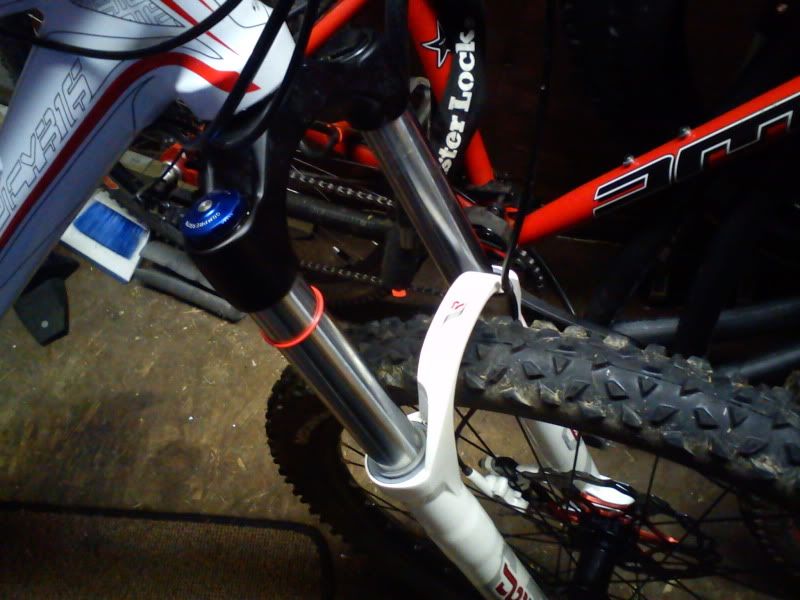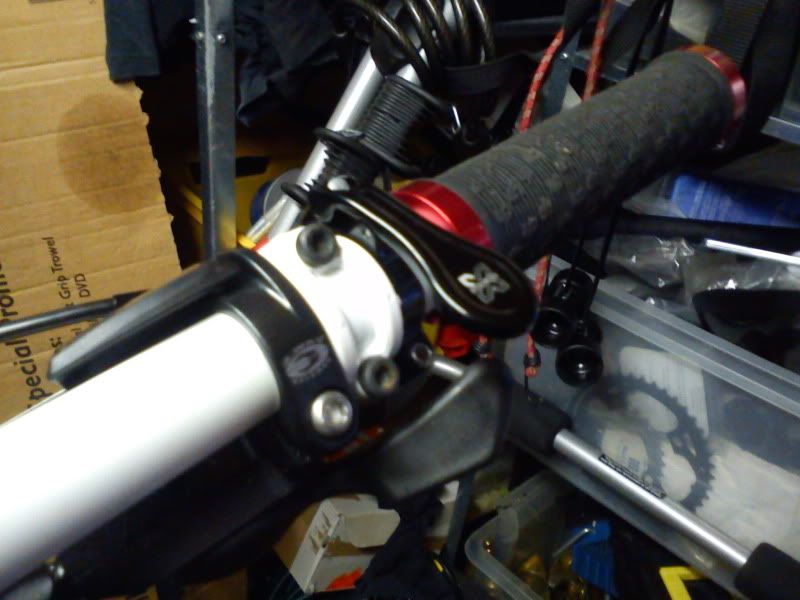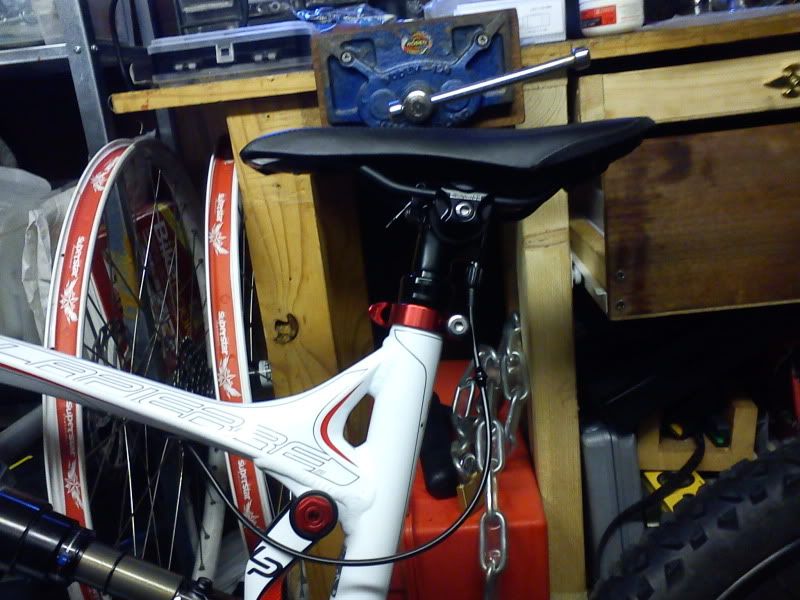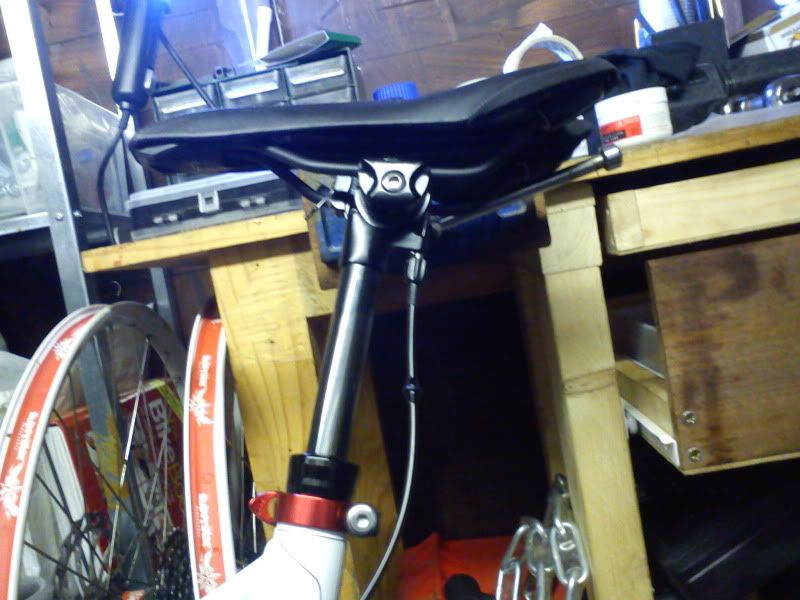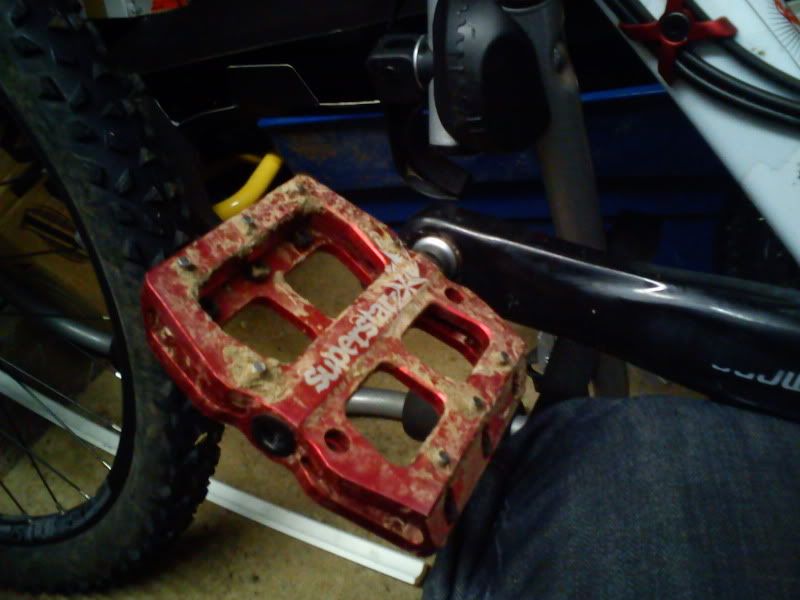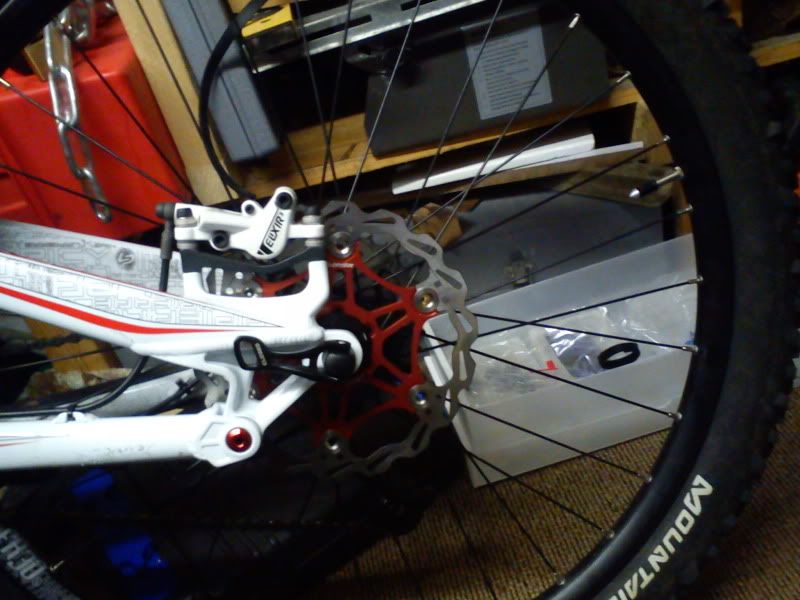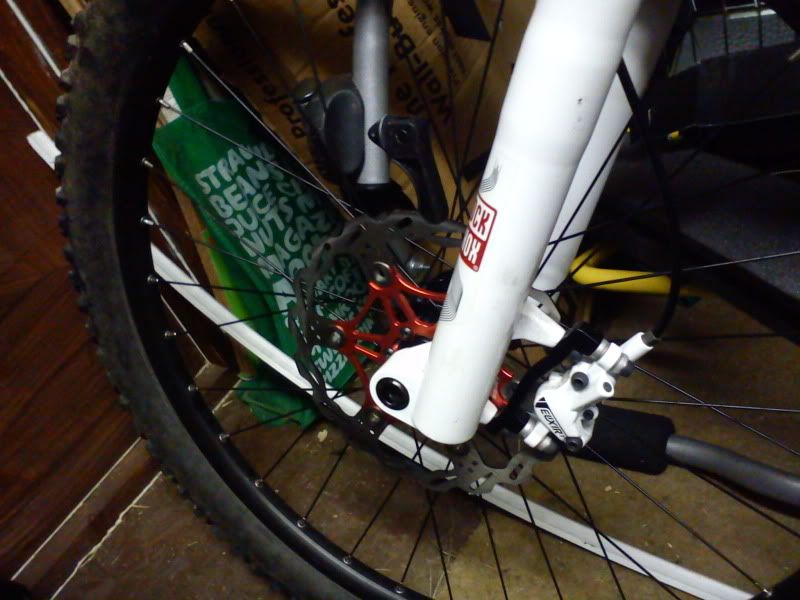 (sorry, spec is just pasted from Lappy's website as I am on this wee netbook and it's being a censored )
Frame : SPICY 316 Alloy 7005 SL OST+® 160mm Tapered HT 12x142mm Thru axle
Shock absorber : FOX Float RP2 HV 180/200mm for OST+®
Fork : ROCKSHOX Domain R CL160 White Tapered
Headset : Alloy Semi-Integrated Cartridge Tapered
Bottom Bracket : SHIMANO BB50
Crankset : SHIMANO FC-M545 36x22 + BashGuard 170mm : size 42 • 175mm : size 46/50 Anti déraillement/Chain Guide E13
Stem : FUNN Crossfire 31.8x65mm Black
Seatpost : LAPIERRE XC Comp 31.6x350mm SB Black 2012
Handlesbars : FUNN Fatboy 31.8 15x710mm White
Front derailleur : SHIMANO FDM665E5X
Rear derailleur : SHIMANO Deore Shadow RDM592SGS 9 speeds
Brakes : Frein avant / Front brake Poids / Weight SRAM Elixir 3 White 200mm Frein arrière / Rear brake SRAM Elixir 3 White 180mm
Shifters : Shimano New Deore
Saddle : LAPIERRE by SAN MARCO Black/White
Wheel : Jantes / Rims ALEX FR30 32 holes Black, Moyeu avant / Front hub LAPIERRE DH 20 mm 32 Holes Black, Moyeu arrière / Rear hub SHIMANO Freehub FH-M788 XT 12x142mm Thru Axle K-SMAX75A
Sprocket : SHIMANO Alivio CS-HG30-9 11x34 9 speeds
Tires : CONTINENTAL Rubber Queen 26x2.2 TS
Weight : 14,8
'Upgrades' I have added:
180/200mm Superstar floating rotors (red)
Superstar Nanotech thru pin pedals (red)
X-Fusion Hilo seatpost
2.4 Mountain Kings
Motion Control IS compression damper from TFtuned (converting the Domain R to Domain RC spec)
Overall I am really impressed with it...it climbs better than any previous bikes, including hardtails. I have yet to really descend in anger yet but early impressions are very good. It's had one trip to Glentress but it was icy and so I wasnt willing to really push it. I will try and get some proper photos soon too.
Any other Spicy owners here? I know there must be some!