Forum home
›
Mountain biking forum
›
Your mountain bikes
White Pitch Pro
nwmlarge
Posts: 778
This Pitch has evolved a little since i first got it.
Fox van r 140mm and some quite flat bars and long stem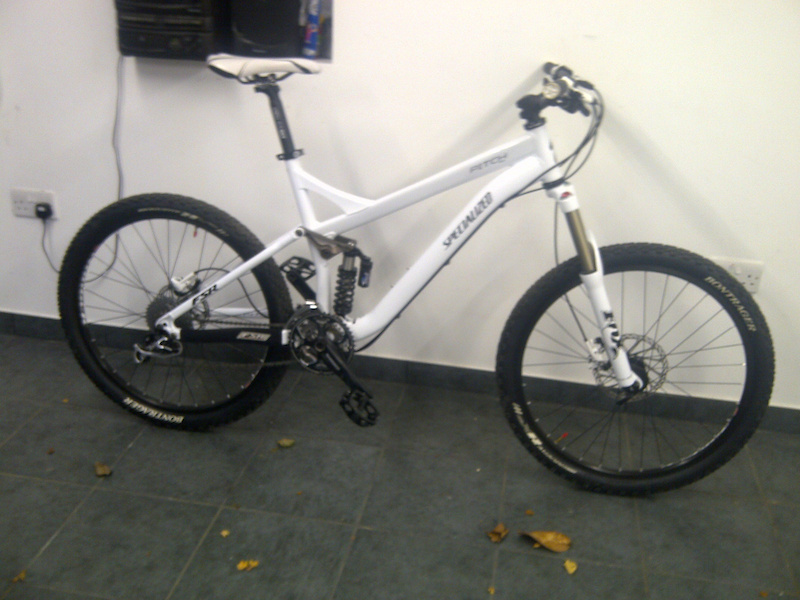 Changed up the bars and stem to a set i had lying about to sharpen it up a bit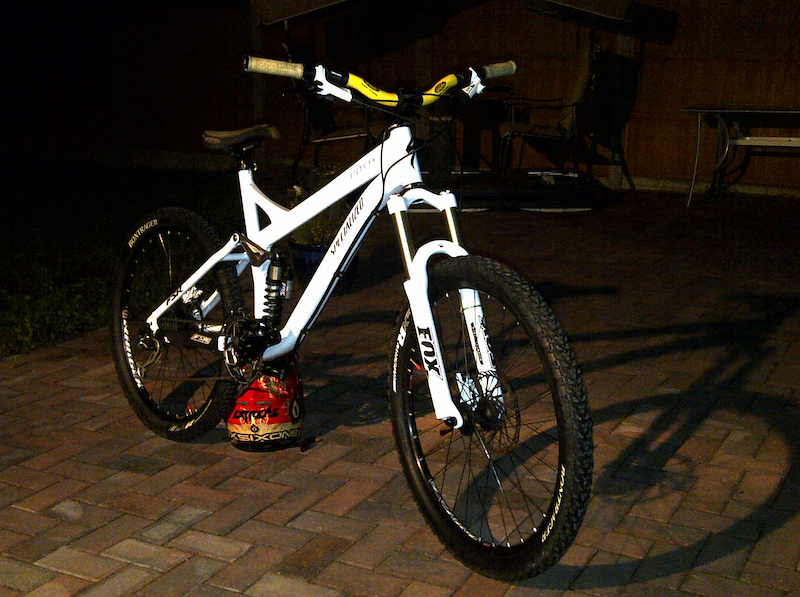 Managed to bend the Front Bontrager wheel up good and proper so it wouldn't clear the frame down at chicksands. New set of Halo SAS's solved that problem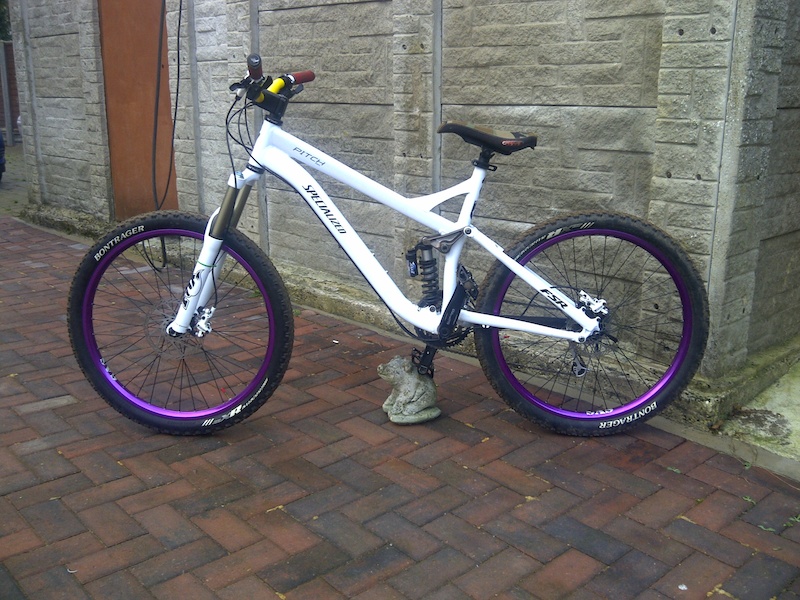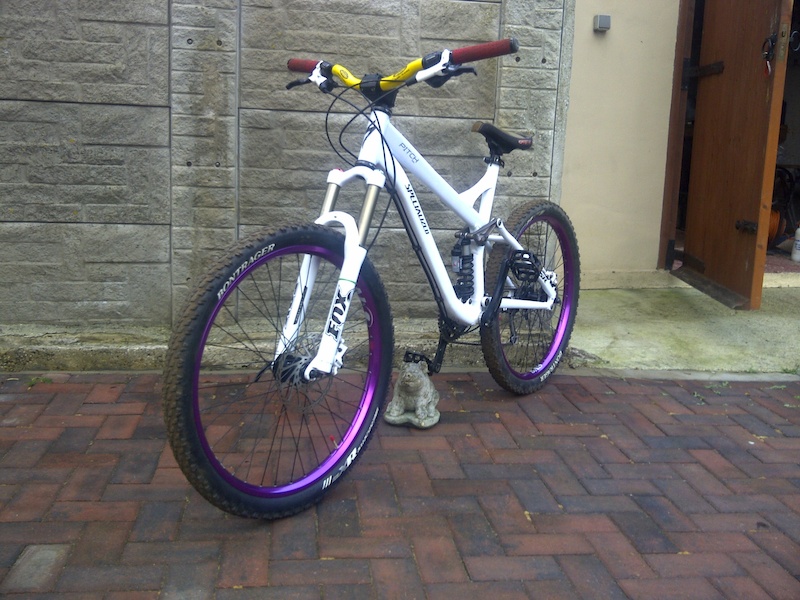 I then had a hankering for some more travel and a slacker head angle so hunted out a set of Domain 302's with U-turn.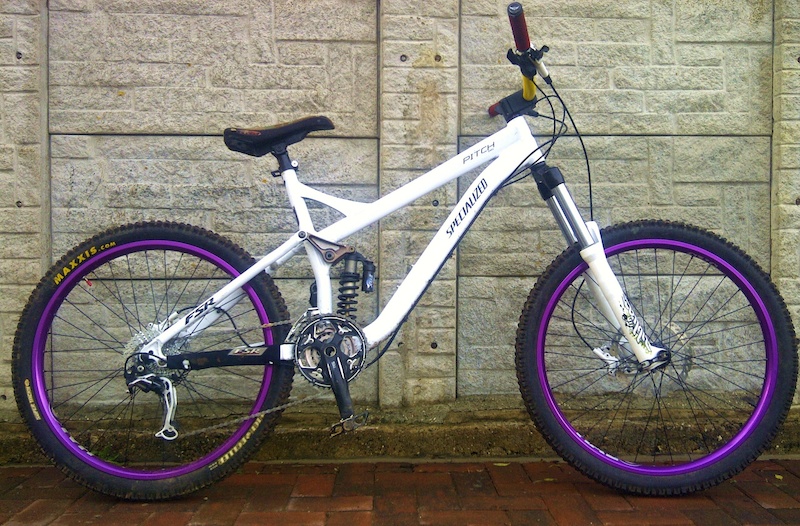 Most of my riding is gravity assisted so following that pattern by 'n' large, still rides up no worries though, just drop the fork down.
2010 Large Pitch Frame
Fox Van R shock, soon to fit a 500lb spring as the 450 isn't right
Domain 302 115-160mm U-turn
Halo SAS Rims with a Hope Pro Evo front hub and a shimano rear
3 x 9 XT Running gear for now, plan to switch to 2 x 10 soon.
Avid Elixr 3 brakes 203 front 185 Rear.
DMR V8 pedals
Superstar Excel grips
Ameoba bars
Tioga Cube stem
Crank bros Iodine head set
SDG Ibeam saddle and post.
Any questions or opinions let me know.
I really enjoy the bike and it suits all the riding i do.