Forum home
›
Commuter cycling forum
›
Commuting chat
OT: Guitar upgrades.....

gtvlusso
Posts: 5,112
One for the Guitar players!
When Junior mk3 was born, I sold all my lovely guitar equipment under the impression that the musical part of my life was now completely dead due to lack of time.
However, I have been given a reprieve and junior mk3 is now junior mk1 - please see another thread for detail. Suffice to say that it is complicated and not something I particulalry want to talk about!
So, anyway - I sold my beloved and well battered Fender SRV stratocaster: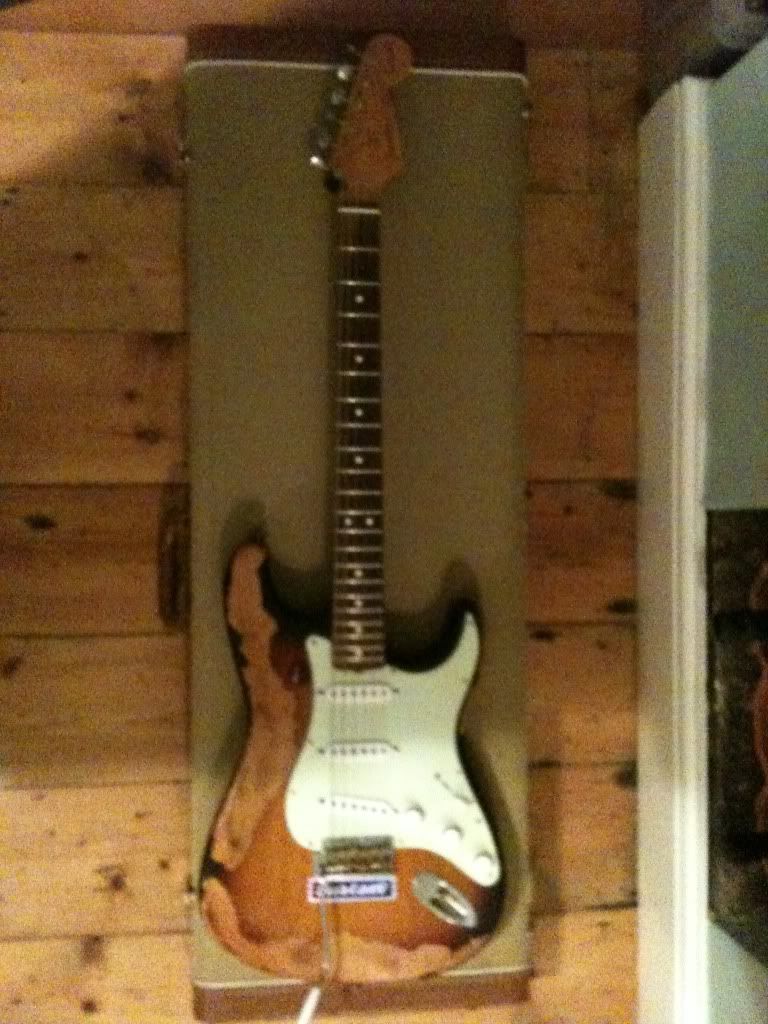 I miss this guitar......
yes, the wear is genuine, it had been that abused.
To make the SRV more versatile, I added Fender 57/62 pickups for a more bassy tone, a tbx tone control and a Fender 25db mid boost - kinda like supercharging the guitar.
This guitar was run through several Fender Prosonic amps, all now sold.
Suffice to say, I have decided to rejoin a bind, if I can: I just bought a 1994 Fender Twin amp, Crybaby wah pedal and a Fender "road worn" 60's strat in white.
The question is, should I upgrade this guitar to the same standard as the old SRV? Am I just weeing in the wind? Should I just go out and buy another SRV?
My soldering hand is getting itchy!