Forum home
›
Mountain biking forum
›
Routes, rides and holidays
›
MTB rides
BHF 2011 Ridgeway Charity ride
hi all,
yesterday together with 4 colleagues from work we rode the 2nd half of the BHF 2011 Ridgeway randonnee ride from Goring to Tring
the weather was good and the trails not too muddy, some tricky sections with wet roots but we all stayed on the bikes.
Jay & Alex and me rode the enitre way together and finished the 40mls in 3h50min riding time....not too bad for a first long distance off road ride!
my ride data can be found on this link:
http://connect.garmin.com/activity/106218141
and here are some the photos...
the Team:
Me and Jay arriving at the finish with smiles :P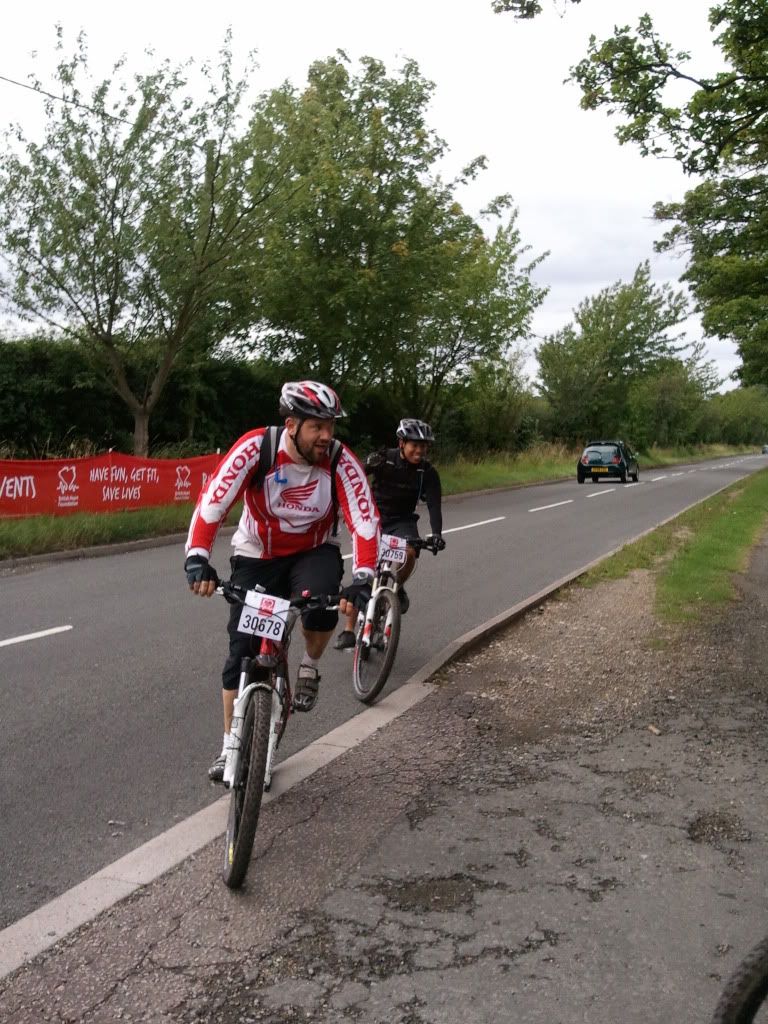 all in all a great day out and we raised £600 for charity - had only 1 puncture and 1 chain break during the ride...
next time we may even do the full 82mls.
Thanks
Lars