Forum home
›
Mountain biking forum
›
Your mountain bikes
My Humble Hardtail
MrFlibble
Posts: 15
I've been building myself a new hardtail over the last few months and its almost finished so I thought its about time I stuck it up.
I've been riding my old Trek 6000 for years and after purchasing a Giant Trance, I upgraded the Trek to discs using an adaptor, however after the first ride it felt as though the back end was twisting so I decided to bite the bullet and build a new hard tail and leave the Trek as a fully rigid training bike.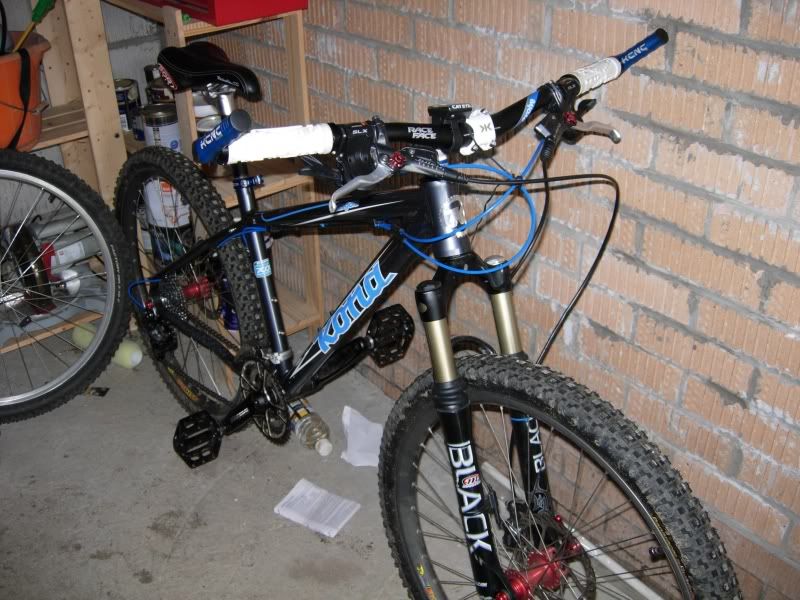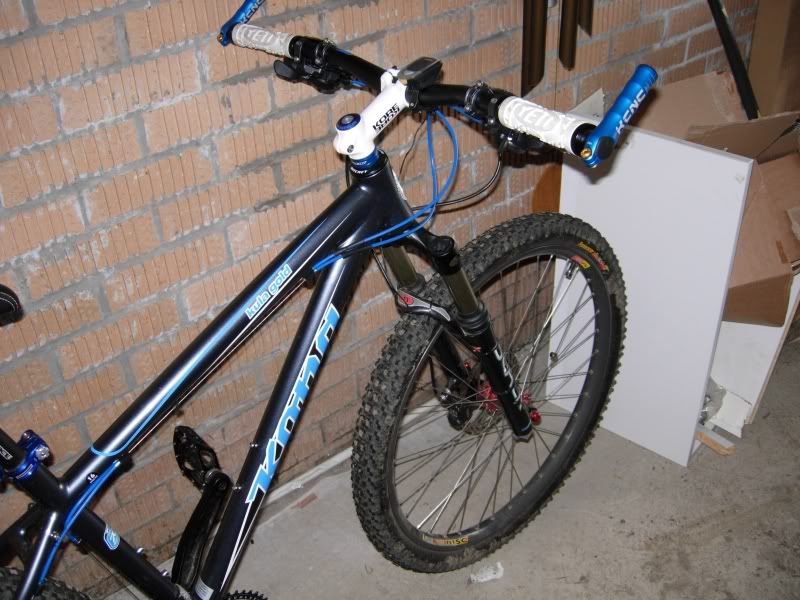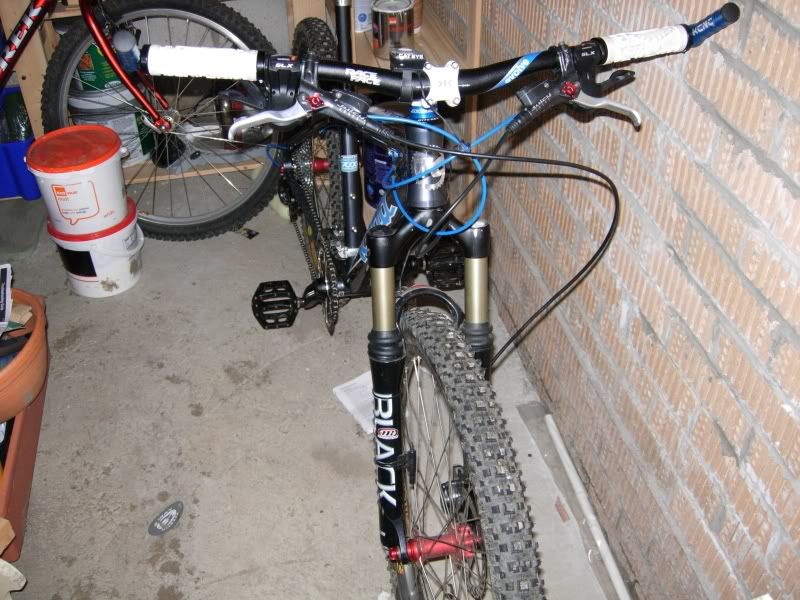 The wheels are not the final article as they are the wheels from my Giant, likewise the Manitou Black Comps are getting swapped out for a set of Rebas.
The full spec is (will be)
Frame: Kona Kula Gold 2010 Frame
Forks: Manitou Black Comp (swapping to Rockshox Reba RL)
Wheels: Mavic D321 rims on Hope hubs (swapping to Mavic XC717's on XT hubs)
Headset: Ritchey Comp
Stem: Kore
Bars: Raceface Evolve limited edition
Grips: ODI Yeti Lock-ons
Barends: KCNC
Brakes: Avid Juicy 7's 160mm F&R (swapping to 185mm on the front)
Shifters: Shimano SLX with Blue Jagwire Cables
Front Mech: Shimano XT
Rear Mech: Shimano SLX
Cranks: Race Face Evolve XC
Pedals: DMR V8 (swapping out for something white when I feel flush again)
Saddle: SDG Bel Air
Seatpost: Race Face Prodigy