Forum home
›
Road cycling forum
›
Your road bikes
My Planet X
freehub
Posts: 4,258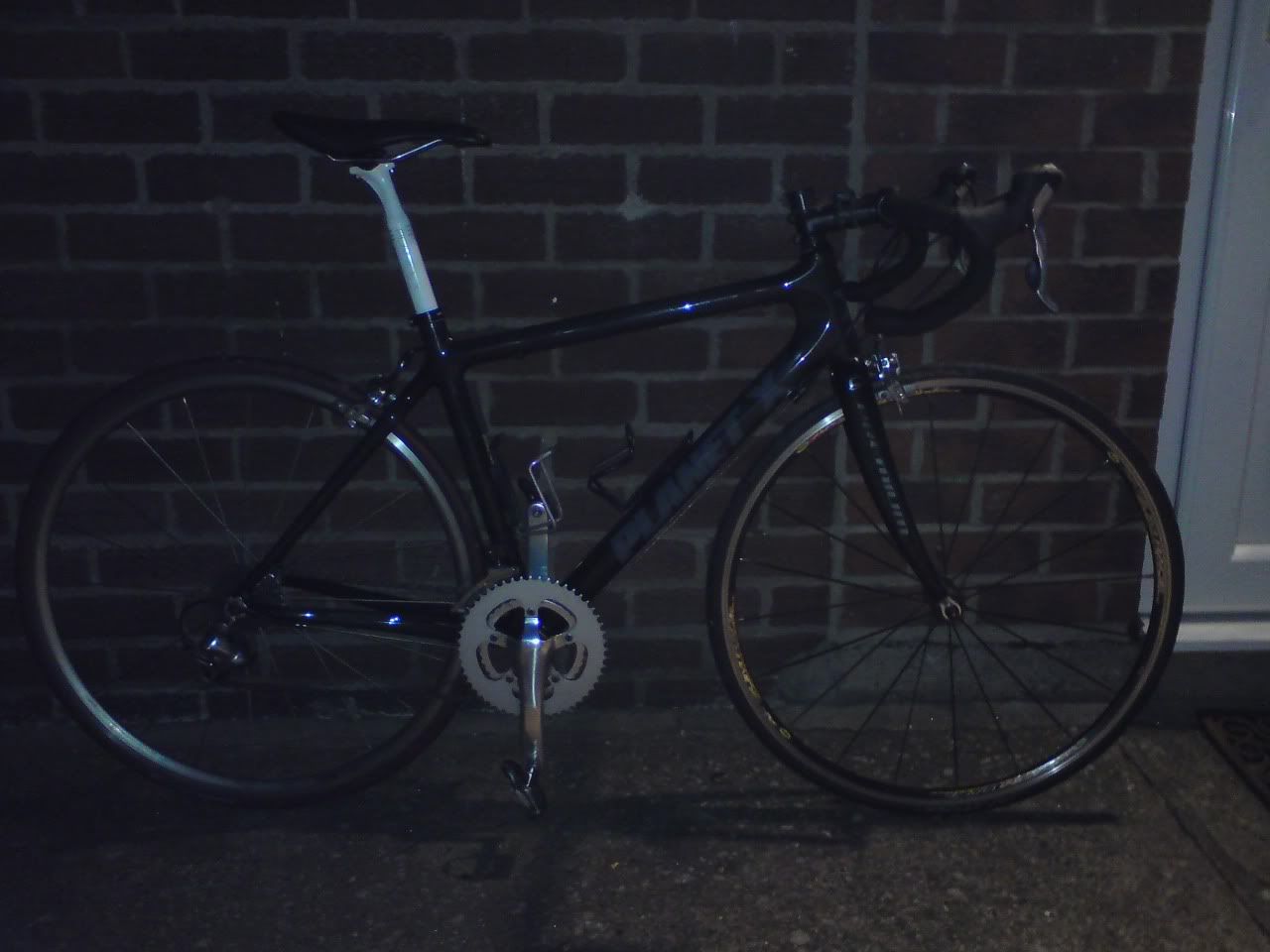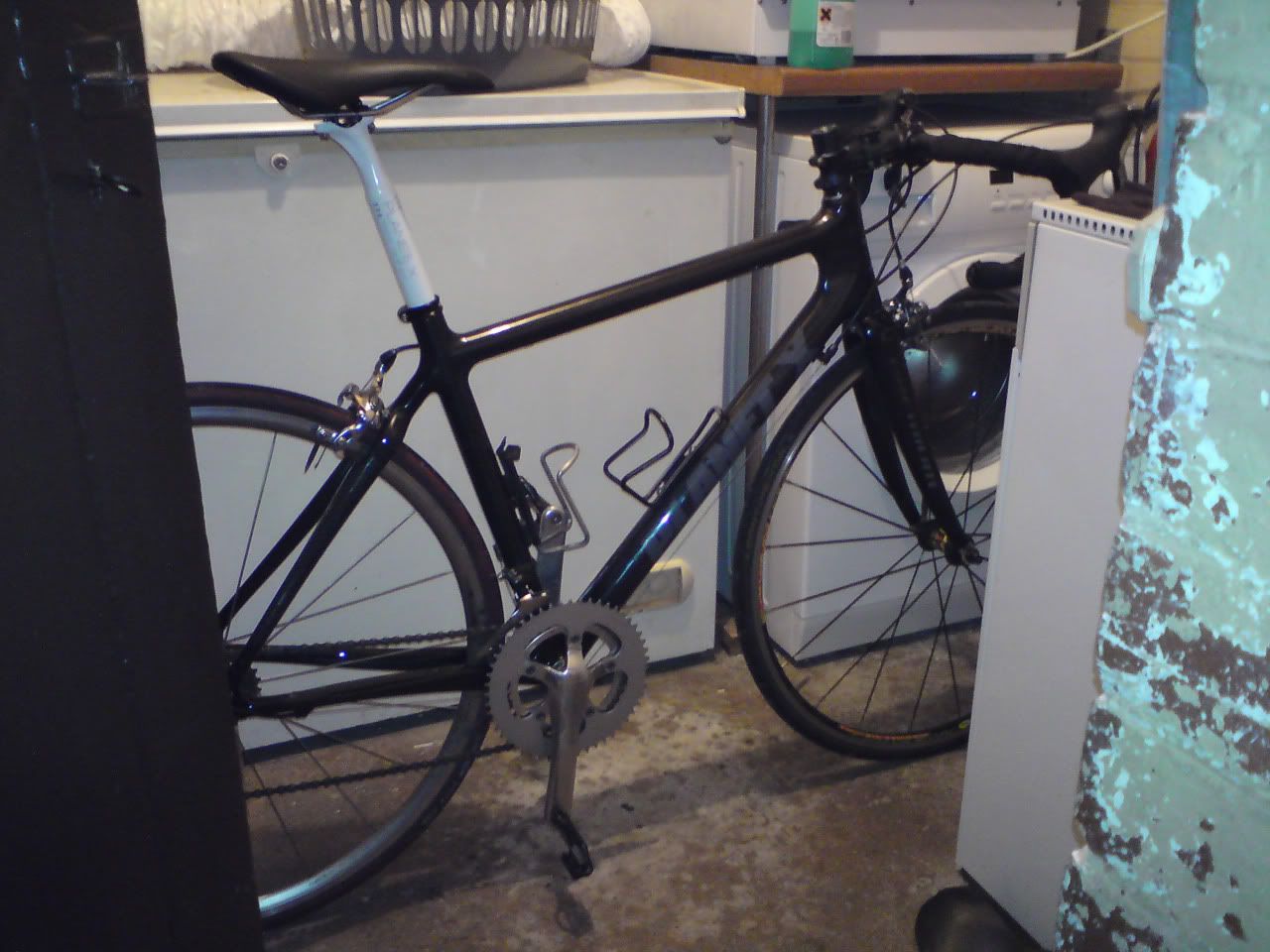 Unfortunately pics are not that good, was dark, spent about 6 hours putting it together.
The forks are from a Cannondale CAAD9 and everything else from my Genesis, a mix of 105/ultegra/tiagra/R700 parts.
Went down to Sheffield to get the frame myself, they are very nice at Planet X, gave me a free box of CNP Berry gels, out of date, but it was only BB so I don't care!