Forum home
›
Road cycling forum
›
Your road bikes
Something a little different.....
52Teeth
Posts: 67
After giving my only road bike (planet x/105-5700/cosmics) a proper battering over the winter I decided that a budget winter/rain/turbo/commuter was required.
Here's the result.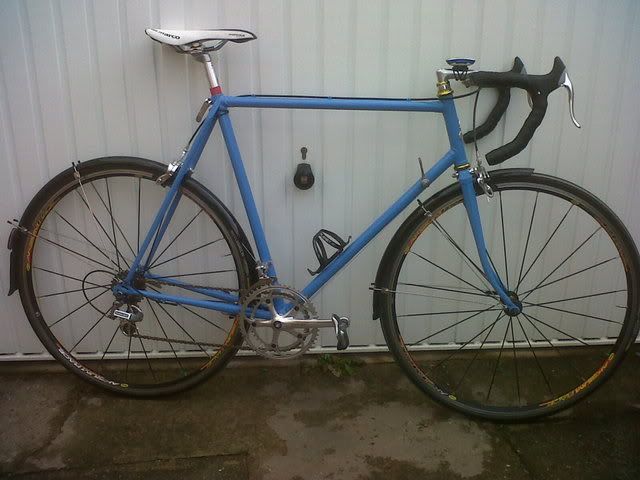 Less than £100 including the respray which was free (wifes father owns a paint shop).
The frame is a 531 Raleigh something circa 1983 bought off eBay for £39. It was running the Dura-Ace crank and rear derailleur (which happily runs 10 speed!), they were filthy and the eBay image was non drive side, thus it was a top surprise. Found all of the other DA stuff cheap on eBay and the rather smart mudguards were SJS Cycles.
All of the other bits including the wheels were lurking in my garage.
Had its first 20 miles on a damp Saturday morning at the weekend, rode like a dream. I was quite surprised.